To all who come to this photo trivia game, welcome! Along the way, the photos can make us relive memories and see details that Walt's Imagineers put into everything we love in Walt Disney World!
I just had Mickey Mouse wish me good night. That's a nice way to wrap up the day. (It's the Disney bedtime hotline if you're interested.)
And now back to my Disney music: Osborne lights with Phineas and Ferb!
Challenge #635:
And here's the answer: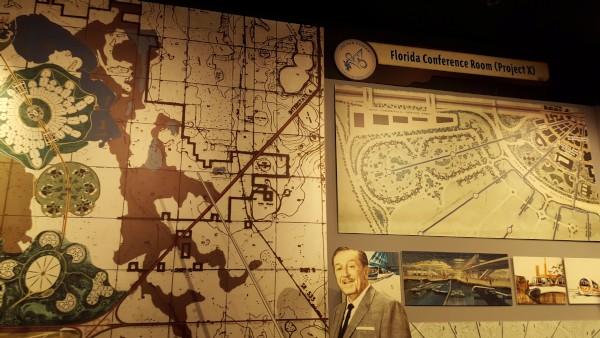 Walt's presenting The Florida Project in One Man's Dream or Walt Disney Presents! See the Hidden Mickey on the left?
Has anyone watched the full presentation? Walt made a much longer and more detailed film for investors. It's very interesting but dry for some people, but you get a full picture of life in Walt's EPCOT. In fact, all the videos on the Walt Disney Treasures – Tomorrow Land box set are very interesting, but factual presentations and less movies. However, if you want to see Walt's Imagineers take on space including weather control etc, it's an interesting set. OK, sorry for the commercial.

I would have loved to live there too, Deb Ragno.
Debby Stailey was the first to send in the correct answer! Congratulations to Debby Stailey and to all our winners this week!  Axel Beer, Glenn and Nancy Motson, Andreas Beer, Gloria Martin, Tammy Warmouth, Ken Savage, Team Hill, Joseph M. Zafia, The Kuroly Family, Lori Rienhardt, Robert Hicks, Smitty, Vera and Izzy Williams, The Gunnels Gang, Richard Long, Claire Gregory, Martha and Justin Collins, Phyllis, Karen Fichter, Dee Dee Kenney, Thomas Patton, Bob Henriksen, Janet T Thorn, David Crockett, Barbara DiClementi, Tim Burr, Ronnie Alvarado, Luis Rodriguez, Chris Kelly, Deb Ragno, Lynn Moris, Jim Wieczorek, Scott C., Belicia, Deanna, Andy Hickey, Linda College, Jim Finley, Theresa Maradei, JoAnn Albrecht, Beau Harrison, Jonathan Carothers, Vicki Britt, Wendy T Faler, Anabelle McGinley, Sandie Albrecht, Anne & Jeff, Jodie S., Tricia Petty, Arlene Vicek, Aljaneen Curtis, Karen Ramirez, Michael P. Weeman, Jeff Blank, Tony Bivens, Thank The Phonecians, Susan Masotti, Josh Weiss, Caroline Burmester, theresa rucando, Christi Ison, Kim Juday, Shannon Benton, Susan Higginbotham, mis jamie marie, Sue and Ed Adams, Jamie Poynton, Crispin-Thompson Family, Beth Wolf, Colin Moore, George Mundy Jr, Maureen and Warren Handy, Donald Purney, Hunter Armstrong, Jodie S., Mark Hardy, and Jane Johnson!
______________________________________________________
Challenge #636 Where in the world is this?
You find these everywhere in Walt Disney World, so you don't have to give me a location, just tell me what it is.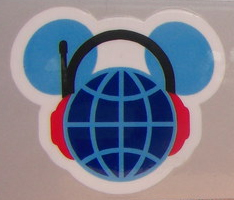 Do you know? Do you have a guess? Send in your answer before the end of the day on Thursday, April 30th by clicking on the blue box below. Please do not post your answers on this blog post.
See you soon, Players!

_____________________________________________________________________
Everyone who sends in a correct answer to a Where in the World Challenge this month will be entered in a drawing at the end of the month for some special AllEars® goodies!
Be sure to follow @allearsnet on Instagram and Twitter!
Check out our YouTube Channel for reviews, news, information, and more!
Click below to subscribe to the AllEars® Newsletter so you don't miss any of the latest Disney news!