When we think of characters at Disney, Mickey, Minnie, and the gang tend to come to mind first. But did you know you used to be able to meet a few much more unusual characters?!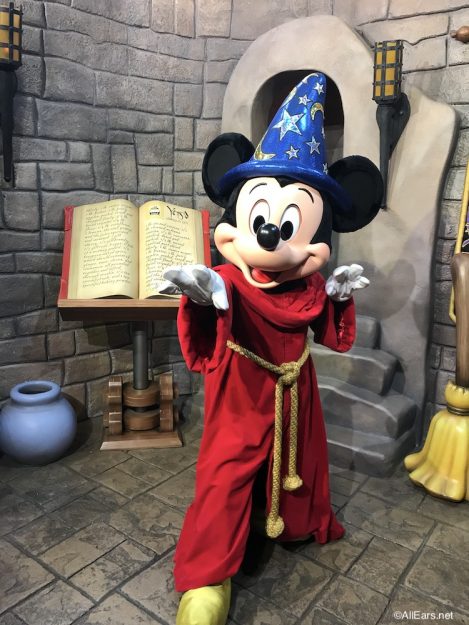 Let's look back at some of the more unique character experiences guests used to be able to have in the Parks, and some of these might surprise you!
Barbie
It's true: guests used to be able to meet the queen of all things pink and girlie right in the middle of Walt Disney World!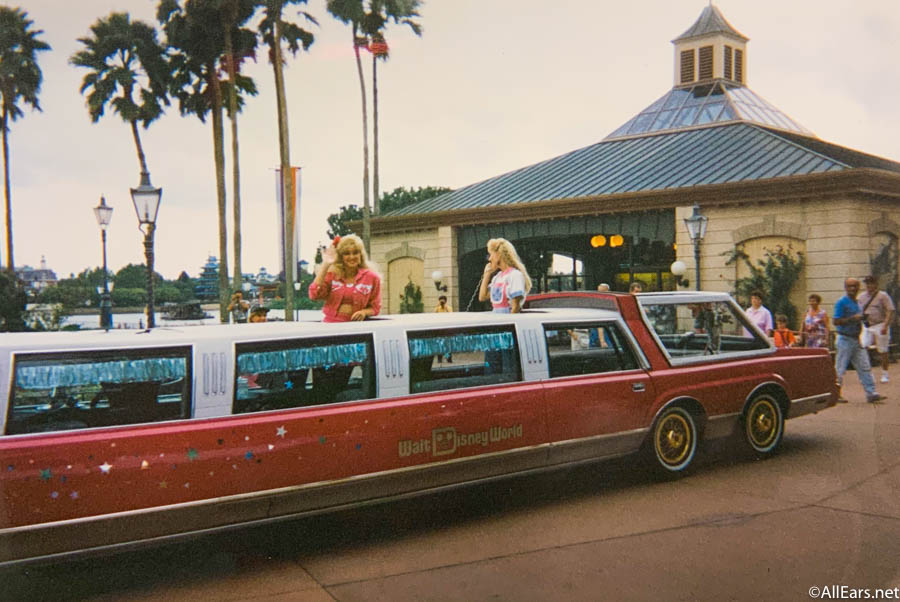 From the end of 1993 through mid-1995, Barbie was named — get this — the "Ambassador of Friendship" at Epcot Center! She used to cruise around World Showcase in her decked out, glittery pink stretch limo, and she took up residence in American Adventure. She had a 20-minute stage show called the Magical World of Barbie and greeted guests near her limo throughout the day. Not surprising to anyone: Barbie in Epcot was not a hit. She lasted only about a year before she got the boot.
Teenage Mutant Ninja Turtles
Cowabunga, dudes! Yep, those totally tubular turtles were a big deal back in MGM Studios' heyday.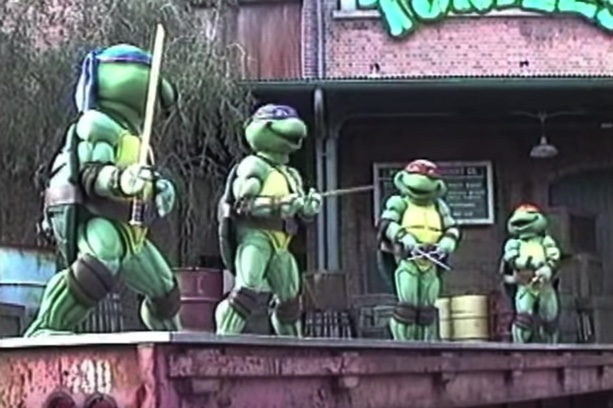 From 1990-1996, guests could rock out with the "heroes in the half-shell" in the streets of the New York section of the park followed by a meet and greet in front of their party wagon. Unlike Barbie, this was actually wildly popular! Boys and girls of the nineties through today LOVE the Ninja Turtles. Now the turtles have moved on to, er, oranger pastures at Nickelodeon, where they're still quite popular.
Doug Live!
Speaking of Nickelodeon, did you know you could meet an uber-creepy Doug Funnie and his gal pal, Patti Mayonnaise, in MGM (all the crazy stuff went down in MGM in the 90s!).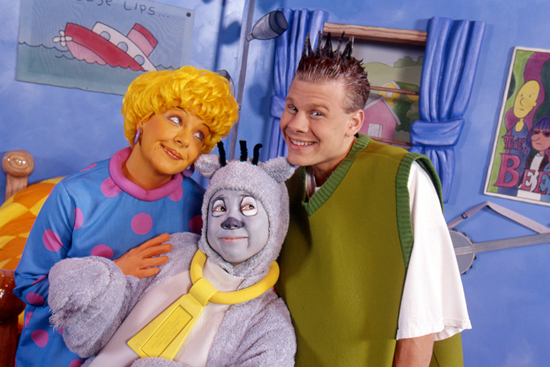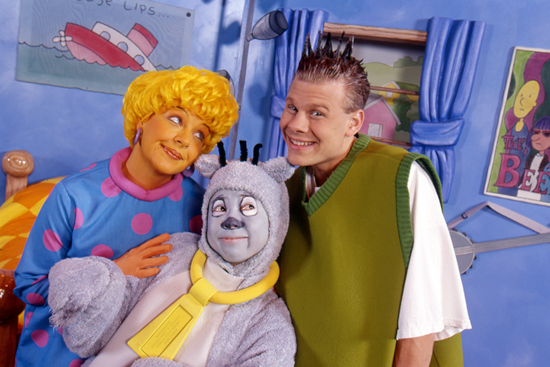 Before For the First Time in Forever: A Frozen Sing-Along Celebration lived in Hollywood Studios, it was home to Doug Live! from 1999-2001. Guests could meet Doug and Patti after watching his favorite band, The Beets, rock out on stage in their farewell performance. An appearance by Doug's alter-ego, Quailman, happened each show as well!
The Gummi Bears
The Adventures of the Gummi Bears was a cartoon series that was part of the Disney Afternoon and ran from 1985-1991. It was… weird. A generation of grown children are still out there disappointed this show had nothing to do with candy (myself included!).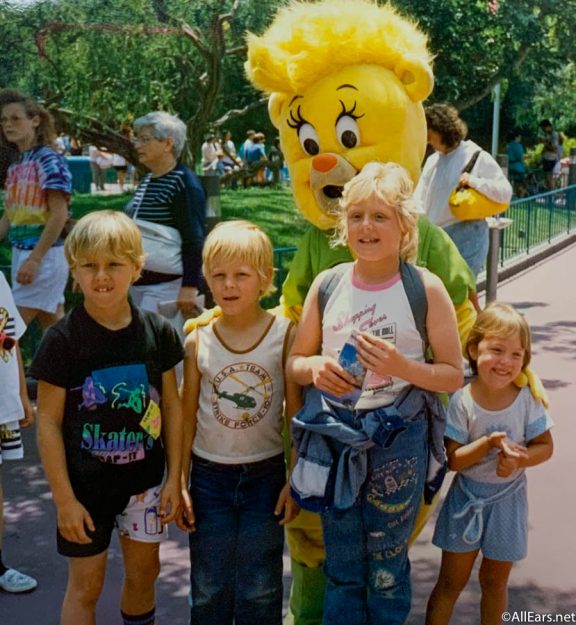 The plot focused on a wild band of bears who lived in trees and had their own dry Splash Mountain-like series of slides underground to get them to and fro. Oh — and they drank juice to bounce really high. What was in that juice? No one knows. A few members of the Gummis appeared very briefly at Disneyland and Walt Disney World in the late 80s.
The Dreamfinder
Many fans of the original Journey Into Imagination know and love the Dreamfinder. He's the happy-go-lucky ginger who guided you along your journey as he created everyone's favorite lovable piece of "royal purple pigment" — Figment!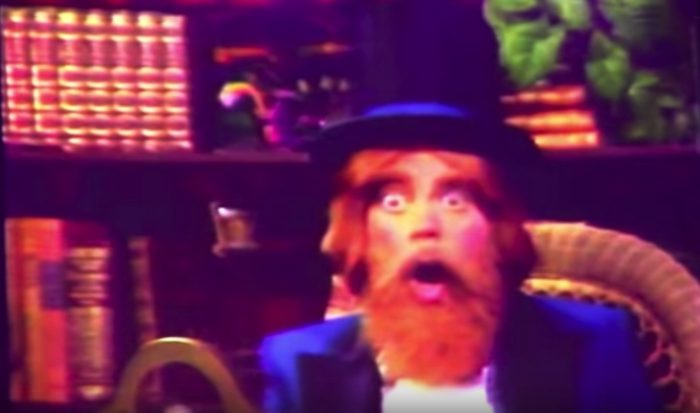 Did you know Imagineer Joe Rohde (of Animal Kingdom and Guardians of the Galaxy: Mission BREAKOUT! fame) portrayed him in one of the early videos you could see in Imageworks? Nightmare Fuel, I tell ya.
In the early days of Epcot Center, Dreamfinder and Figment would roam Future World, greeting guests. He was a long-time fan favorite, and many were incredibly sad to see his meet and greet (and Dreamfinder within the ride) fade away with time.
These are just a handful of the weird, wild characters you could encounter in Disney World over the years. (MGM alone back in the day was a treasure trove of weirdness we haven't even scratched the surface of!) Nowadays, the Parks tend to stick to the classics, but for short periods of time, you could bump into some pretty freaky characters on your trip to the World!
Who's the strangest character you've met in the Disney Parks? Pretty please, tell us in the comments so we can all ask "why?"
Click below to subscribe to the AllEars® newsletter so you don't miss any of the latest Disney news!