Walt Disney World Chronicles: Dreamfinder
by Jim Korkis
Disney Historian
Feature Article
This article appeared in the July 23, 2013 Issue #722 of ALL EARS® (ISSN: 1533-0753)
Editor's Note: This story/information was accurate when it was published. Please be sure to confirm all current rates, information and other details before planning your trip.
"With the opening of EPCOT Center next fall, Disney officials hope to launch an entirely new generation of lovable, laughable characters. To that end, they have banned Mickey Mouse from the elaborate new theme park and declared it the domain of new characters," declared the September 28, 1981, edition of the Miami Herald newspaper.
"Dozens of characters will be born on the stages of EPCOT Center, and artists are now striving to develop individual personalities and voices for every one of them. A single character, if he captures the public imagination, could be worth millions to the company."
Only two of those new characters were fully developed and appeared in Epcot: Dreamfinder and Figment.
Ron Schneider, who has written a book of his memories of working in entertainment titled "From Dreamer to Dreamfinder" (Bamboo Press 2012), was the live performer who portrayed the character of Dreamfinder when Epcot opened on October 1, 1982, and continued in that role for about five years. (Actor Steve Taylor, who sometimes filled in for Schneider after the first year, did the part for almost 15 years before the character suddenly disappeared from Epcot.)
"No, I have never had dreams with Figment in them," laughed Schneider when I recently had lunch with him. "I do sometimes have dreams of still being on the job, though. It was exciting researching and creating the relationship between Dreamfinder and Figment."
"I wanted him to be able to move and react separately from what I was doing as Dreamfinder so that he seemed like another person. It got to the point that I could carry on a conversation with a guest while Figment was having an entirely different interaction with someone else at the same time," continued Schneider. "Some people swear that they actually heard him say things, but I didn't do any ventriloquism. I just tried to make him so expressive that people thought he was responding to what they said. Yet, when I meet people today, they sincerely tell me that they remember Figment saying a short word or two like 'yeah.' I thought of the dragon as an extension of my libido so if a pretty girl walked by, he would naturally follow her while I was talking to someone else about something else."
I've known Ron since before I actually met him. Before his Disney career, Ron created a traveling salesman/Professor Harold Hill conman street performer character named Professor Spillikin for a small town crafts area (Spillikin Corners) at Six Flags Magic Mountain in Valencia, California. That quaint and quiet location is now long gone and replaced with roller coasters.
A few years after Ron left that amusement park to work at Disneyland and later Walt Disney World, I literally stepped into his loud plaid pants and did magic and balloon animals as Professor Spillikin and later as other characters I created at Six Flags Magic Mountain.
Professor Spillikin was a fake medicine man/salesman very similar to the character of Professor Marvel in the 1939 feature film "The Wizard of Oz". Ironically, the beloved Disney characters Figment and Dreamfinder were actually born in a concept for a planned-but-never-built section of Disneyland to be called "Discovery Bay" that would have featured a Professor Marvel. In that area, according to a press release from October 1976, there was to be Professor Marvel's Gallery of Illusions, "a fascinating visit with the foremost collector of the exotic, weird and whimsical from all over the world," designed by Imagineer Tony Baxter. Entering through a sideshow wagon, guests would find themselves in a Carousel of Progress-style revolving theater, in which an Audio-Animatronics Professor Marvel would display all manner of oddities that he had collected in each of 12 rooms.
"It would be like the movie, 'The Seven Faces of Dr. Lao'," recalled Baxter.
A small model statue of the pudgy, white-bearded and bushy-mustached Marvel was built with a black top hat, gold vest, red tie and monocle. Cradled in his right arm was a small green dragon that Marvel bred as a hobby. At that time, every available resource of The Walt Disney Company was redirected to both the Epcot and the Tokyo Disneyland projects, and the Discovery Bay project was shelved — along with Marvel and his dragon.
As Imagineer Steve Kirk remembered, "I was in my office. We'd all been taken off of every other project except Epcot, so everyone had been reassigned from Disneyland, from Disney World and so forth on to Epcot, and everybody was part of a pavilion. (Imagineer) Tony (Baxter) was in with the Kodak folks as being potential sponsors for some kind of pavilion. He ran into my office in the middle of this meeting and said, 'Can I borrow Marvel and the dragon?' And he grabbed the model and took it in to them to show it to them.
"They said, 'That's great, do we get the dragon, too?' The only issue was that, at the time, the dragon was painted green. Figment was green. And Kodak thought that represented a little too much of a Fuji Film (Kodak's chief competitor, which used the color green prominently on its packaging) connection, so he turned purple as a result of that."
Kodak announced in an in-house magazine advertisement in 1980 that, "a very serious, very advanced engineering project is being built in Florida around these new Disney characters: Dreamkeeper and his pet dragon Figment… It will be only part of a total experience that people will remember all their lives."
One of the early names for the character was indeed "Dreamkeeper." That name came from a character that was developed for The Land pavilion at Epcot known as the "Landkeeper," drawn by Imagineer Sam McKim.
Baxter was working on the early concept for The Land as a series of greenhouses and the Landkeeper would be in an attraction explaining the importance of taking care of the environment. When Baxter shifted over to working on the Imagination pavilion, the idea for the character came along and was eventually dubbed "Dreamfinder."
"Tony told me that the character should be the personification of Walt Disney," recalled Ron. "And that's how I tried to play him… that kind, caring and fun uncle who had wonderful dreams that he loved sharing."
The little purple dragon with horns and tiny wings was named Figment, the physical representation of being "a figment of the Imagination." Figment was like an overactive small child filled with curiosity. He was instantly popular and appeared on all sorts of Disney merchandise. Dreamfinder was his husky human companion and friend with a full red beard, long blue coat, black top hat and broad smile. He was to represent the parental figure, but more in the sense of a modern Santa Claus.
Actor Chuck McCann who provided the voice of the character for the attraction based it on actor Frank Morgan, who portrayed both Professor Marvel and the incredible wizard in MGM's "The Wizard of Oz."
"People react viscerally to that voice when they hear it," said Ron, who re-created that same voice when he interacted with the guests.
During the recording of the original sessions, there was some dispute, and McCann left the project. The Imagineers found a "sound alike" in Ron Schneider, who at the time was an understudy for comedian Wally Boag at the Golden Horseshoe Revue in Disneyland.
After much intensive practice, Schneider recorded the remaining lines for the character in the attraction (like, "Figment and I certainly enjoyed our Journey Into Imagination with you…" and "Step to your right as you exit…") and was hired to be the walk-around Dreamfinder character when Epcot opened.
Disney performer Joe Hudgins (one of the Dapper Dans and the original "Six Bits" character at Hoop De Doo Revue) was the Dreamfinder for the groundbreaking of the Imagination Pavilion, in a makeshift beard and costume. Disney even tried a short-lived early experiment of having him wear a Dreamfinder mask that looked horrible and unnatural.
"Dreamfinder was to remind guests that imagination is a 'happy stage'," stated Baxter in 1982. "Dreamfinder is vacuuming 'sparks of imagination.' He is on his way back to the Dreamport, a storehouse for imagination. As Dreamfinder explains how the imagination process works, he creates the small dragon, Figment, as an example of what he has been describing."
While the walk-around Dreamfinder and Figment were there at the opening of Epcot, their famous ride attraction, Journey Into Imagination, did not officially open at the Imagination Pavilion until March 5, 1983.
Even though Kodak signed on late as a sponsor, and the attraction had an innovative and intricate ride system, as well as a plethora of special effects, the show was indeed installed on opening day, but Imagineering could not guarantee that it wouldn't break down, so several more weeks of testing had to be done. For instance, it was intended to be a roller coaster effect going down into the "Tales of Terror" scene, but Imagineering could not get the speed to work consistently so the attempt was abandoned, leaving guests to wonder why the ride vehicle seemed to slowly go down a hill and then back up.
"Guests reacted to us and enjoyed us even though the ride was not open. I definitely don't miss the pain of twisting my arm to work the figure or my thumb going numb at times because I had to squish it in a certain way. I do miss playing with the kids and seeing their faces," stated Schneider.
Around 1988, Dreamfinder and Figment disappeared from Epcot. While Figment has returned to the park, Dreamfinder is still missing somewhere in the land of imagination.
====================
RELATED LINKS
====================
Other features from the Walt Disney World Chronicles series by Jim Korkis can be found in the AllEars® Archives:
http://allears.net/ae/archives.htm
Read Ron Schneider's account of his experiences as Dreamfinder in his book, "From Dreamer to Dreamfinder: A Life and Lessons Learned in 40 Years Behind a Name Tag."
It's available in the AllEars.Net Amazon Store HERE.
You can read AllEars.Net's Alice McNutt Miller's review of Schneider's book here:
http://land.allears.net/blogs/guestblog/2012/11/review_from_dreamer_to_dreamfi.html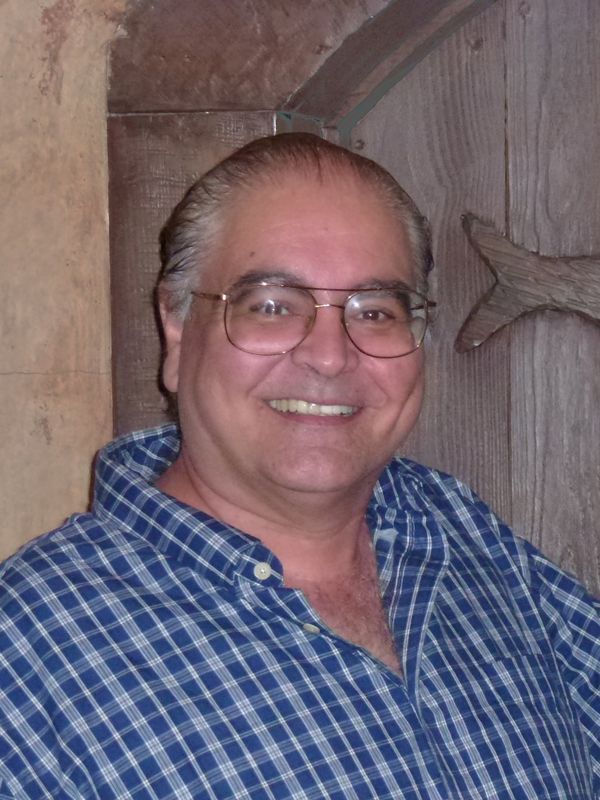 =-=-=-=-=-=-=-=-=-=-=-=-=
ABOUT THE AUTHOR:
Disney Historian and regular AllEars® Columnist Jim Korkis has written hundreds of articles about all things Disney for more than three decades. As a former Walt Disney World cast member, his skills and historical knowledge were utilized by Disney Entertainment, Imagineering, Disney Design Group, Yellow Shoes Marketing, Disney Cruise Line, Disney Feature Animation Florida, Disney Institute, WDW Travel Company, Disney Vacation Club and many other departments.
He is the author of two new books, available in both paperback and Kindle versions on Amazon.com:
— "Who's Afraid of the Song of the South"
— "The REVISED Vault of Walt": Paperback Version / Kindle version
-o-o-o-o-o-o-o-o-o-o-o-
Editor's Note: This story/information was accurate when it was published. Please be sure to confirm all current rates, information and other details before planning your trip.