It started out innocently enough.
In 1994, Disney released  a live-action The Jungle Book, which was directly adapted from Rudyard Kipling's novel. The first-animated-classic-turned-live action remake I remember seeing was 1996's 101 Dalmatians. It wasn't a cinematic masterpiece, but it was decently entertaining: Glenn Close as Cruella de Vil was perfection, and it wasn't a shot for shot remake of the animated version. There were a few differences (like Anita was now a fashion designer with Cruella as her boss) and there was no singing. That 101 Dalmatians grossed more than $320 million worldwide, but did horribly with the critics.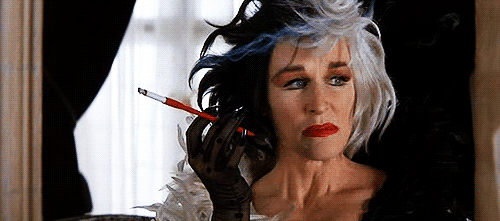 It would be almost 15 years before Disney decided to remake an animated film again. This time it was Alice in Wonderland. Tim Burton took a stab at the classic, but like the The Jungle Book it was a closer adaptation of the literature. There was again no singing (well, at least not from the animated version), and it grossed more than $1 billion — though it received very mixed (and generally poor) reviews.
In 2015, Cinderella found her glass slippers again. This one gets a little closer to a shot for shot of the animated classic, with some additional backstory, but there's one key difference — it's yet again not a musical. However this one received strong praise from the critics, AND did well at the box office, grossing more than $540 million.  Now, it seems like Disney was finally onto something…
Just one year later, a second "live-action" of The Jungle Book hit theaters. "Live-action" in this case, meaning incredibly lifelike CGI animals, voiced by the likes of Christopher Walken, Idris Elba, and Bill Murray (just to name a few), and one actor, young Neil Seethi as Mowgli. This time there WAS singing — from the "Bear Necessities" to "Trust in Me" and "I Wanna Be Like You." And, while there was some additional story, this was the first remake that was essentially the same as its animated predecessor. The Jungle Book grossed almost $1 billion — and it got a 95% rating on Rotten Tomatoes. It seemed Disney finally figured out the recipe for success. Fans wanted to see their favorite story told again, in live action. AND they wanted the songs.
The Jungle Book now held the record for the most successful remake of all time… until Beauty and the Beast came out the following year. Beauty and the Beast used the same formula as The Jungle Book — a little expansion on the backstory, the original songs, and a well-known cast. This time Emma Watson, Dan Stevens, Kevin Kline, Sir Ian McKellan, and Emma Thompson were among the most famous billed. Beauty and the Beast crushed at the box office — accumulating more than $1.2 billion and quickly earning the title of the highest-grossing live-action musical of all time. While not quite as highly ranked on Rotten Tomatoes (71%) as The Jungle Book, the film received very good praise from the critics. Disney's formula had struck gold again.
It seems like Disney has figured out that people will pay twice to see the stories they've already told — whether it be to see the dazzling technology or to watch their favorite story be retold or to hear their favorite music again. And if it's not broke, why fix it?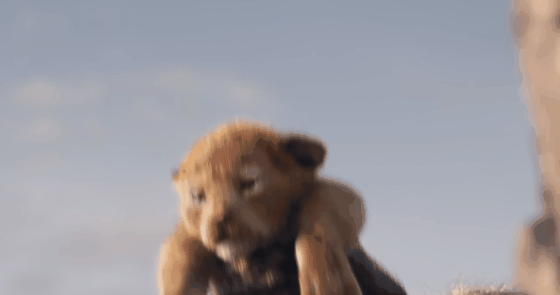 This year alone, live-action versions of Dumbo, Aladdin, and The Lion King are being released. And Disney has announced several other remakes are in the works including Pinocchio, Mulan, The Hunchback of Notre Dame, The Lady and the Tramp, Lilo and Stitch, The Little Mermaid, Peter Pan, and The Sword in the Stone. 
But… can they not?
It seems like Disney is going to try to recreate every animated classic they've ever made — as long as it keeps making money. And to be fair, it's genius. They don't have to recreate a story, and viewers already have an incredible emotional attachment to the characters and the songs.
Disney's original live-action movies haven't done particularly well at the box office in the last decade either — John Carter, A Wrinkle in Time, The BFG, Tomorrowland, and The Lone Ranger are all considered big box office flops in terms of production cost and gross revenue.  If original content isn't guaranteed to work out, why stray from stories you know people love?
But we'd like to see Disney create more new animated classics! We loved Ralph Breaks the Internet and are very jazzed about Frozen 2, which is the only Disney (not Pixar) animated movie coming out in 2019. We've also read that two other undisclosed Disney animation films are on the horizon — one being released in 2020 and the other in 2021. Still, one new Disney animated film (and a sequel at that) compared to three remakes?
When Walt was asked when he would do a sequel to the very successful Three Little Pigs, he responded,"You can't top Pigs with Pigs."
We're ready for Disney to sink into a second renaissance of animation, instead of just remaking films from the first one. No matter how good the live-action The Lion King is, it's never going to be better than the original. Because it isn't original. Simple as that.
What do you think? Should Disney keep making live-action versions of animated classics? Let's discuss in the comments!
Remember! When you're in Disney tag @allearsnet in your photos!
Be sure to check out our YouTube Channel for reviews, news, information and more! 
Subscribe to the AllEars® newsletter so you don't miss any exciting Disney news!