While visiting Disney's Animal Kingdom, I spent some time photographing the Bighorn Sheep Ram sculpture. After looking at different angles of the bighorn sheep, I noticed the waterfalls in the background. Using Aperture Priority mode on my camera, I found these two apertures to be the most creative.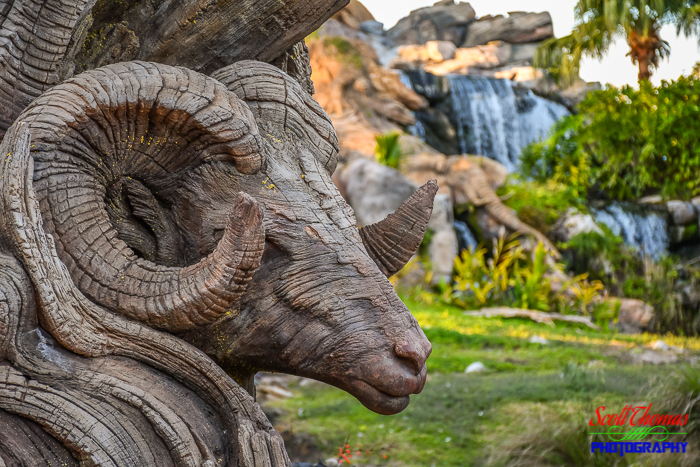 At f/5, the background goes out of focus while the sheep is in sharp focus. The next photo shows the other end of the aperture spectrum.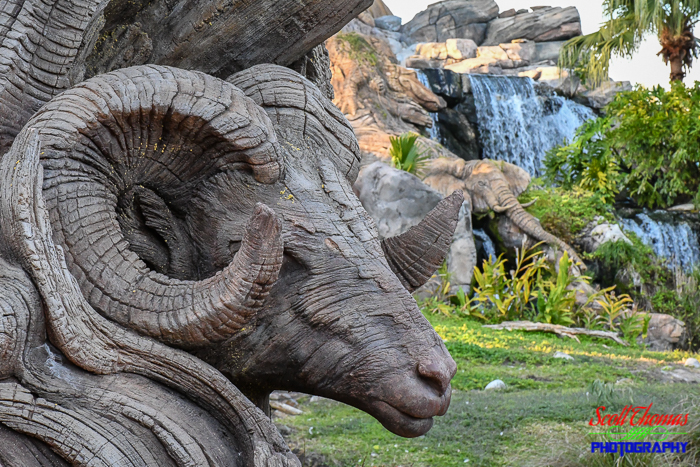 At f/16, the background is in focus including the waterfall. While I like the f/5 photo better, by moving back a bit and zooming out my lens to its widest setting, the photo below at f/16 pulls the whole scene in.
Aperture is a very useful tool for camera systems which allow it and something to be explored.
Remember! When you're in Disney tag us @allearsnet in your photos!
Subscribe to the AllEars® newsletter so you don't miss any exciting Disney news!