We are very sad to learn of the passing of Walt Disney Archives founder Dave Smith today, February 15, 2019, in Burbank, California.  Smith, 78, spent four decades at The Walt Disney Company preserving Disney's film, television, and theme park history.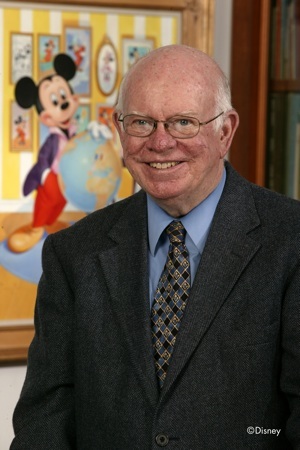 Born and raised in Pasadena, California, Dave earned a B.A. in history and a Master's Degree in Library Science from the University of California at Berkeley. Among his other experience, he interned at the Library of Congress in Washington, D.C., and served on the staff of the Research Library at U.C.L.A.
Dave was hired in 1970 by Roy O. Disney, Walt's brother and The Walt Disney Company co-founder. His first duty as a Disney employee was to catalogue all the items inside Walt Disney's office suite, which had not been touched since Walt's passing four years earlier. Using Dave's meticulously detailed notes and records, the Archives restored the suite in 2015.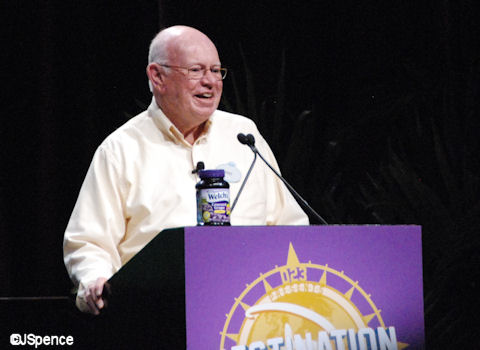 During his time as Disney's Chief Archivist, Dave wrote extensively about Disney, and became widely regarded as the ultimate Disney authority. He shared his vast knowledge of the company's history through his popular magazine column "Ask Dave," and with regular columns in Disney fan publications and websites. He also authored, co-authored, and edited numerous articles and books on Disney history, including the official Disney encyclopedia Disney A to Z, Disney: The First 100 Years, The Quotable Walt Disney, Disney Trivia from the Vault, and The Ultimate Disney Trivia Books 1, 2, 3, and 4.
Dave was named a Disney Legend in October 2007.  He retired in 2010 after his 40th anniversary with The Walt Disney Company and continued working for the next nine years as a consultant for the company, with the title of Chief Archivist Emeritus.
We at AllEars.Net were lucky to meet and work with Dave on several occasions over the years. He graciously answered questions for readers in our AllEars® newsletter's Meet the Authors series on two occasions, once in 2001 (click here to read the Meet the Authors feature from 2001) and another time in 2003 (click here to read the Meet the Authors feature from 2003).
On a personal note, I have to admit it was a thrill when he wrote to us several years ago to let us know that he was adding electronic issues of the AllEars® newsletter to his records. Dave wrote to me a few times when an article in the newsletter especially caught his eye — and he even emailed my son when he was a young contributor to AllEars® to encourage him to continue with his writing pursuits. (Editorial note: He did, thanks Dave.)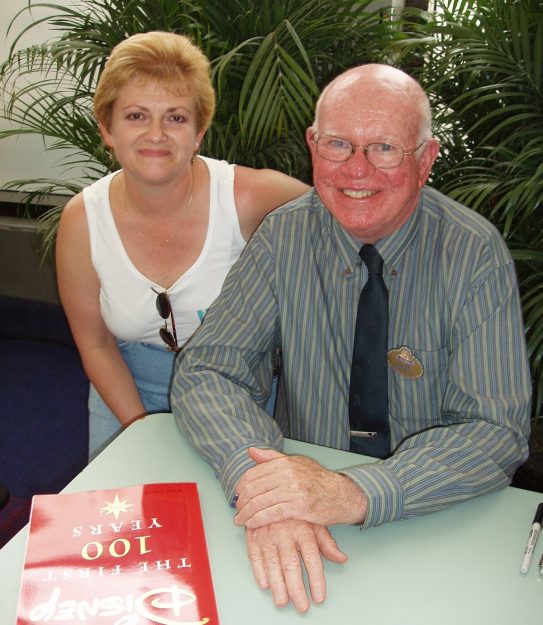 "I'm deeply saddened to learn of Dave Smith's passing," said Bob Iger, Chairman and Chief Executive Officer, The Walt Disney Company. "He was the unsung hero of Disney's history who, as our first archivist, spent 40 years rescuing countless documents and artifacts from obscurity, investing endless hours restoring and preserving these priceless pieces of our legacy, and putting them in context to tell our story. Dave was a true Disney Legend, and we are indebted to him for building such an enduring, tangible connection to our past that continues to inspire our future."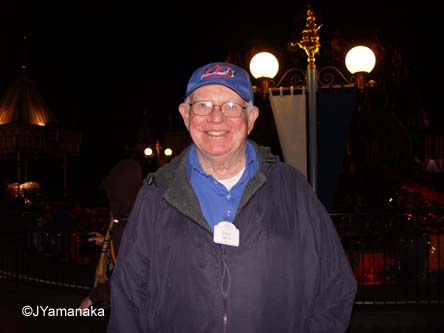 Our thoughts and deepest sympathy go out to Dave Smith's family and friends at this time. He will be missed throughout the Disney community.
Subscribe to the AllEars® newsletter so you don't miss any exciting Disney news!