Scot Drake, the creative executive for Walt Disney Imagineering's Global Marvel Portfolio,  announced today in the Disney Parks Blog that he and his team are working closely with teams at Disney Studios and Entertainment to create multiple experiences and attractions featuring Super Heroes at Disney Parks and Resorts around the world.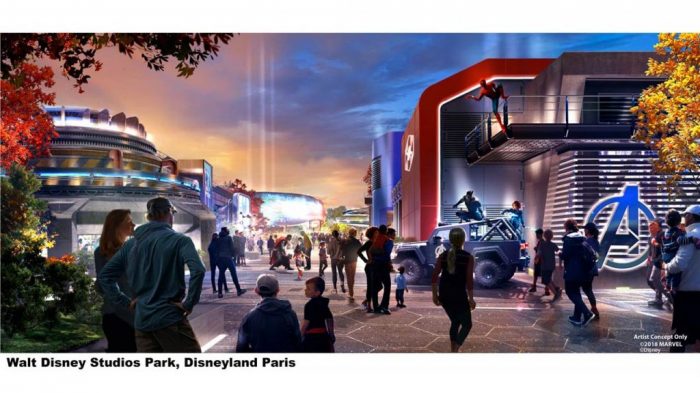 According to Drake, they are expanding the Marvel universe in a way that will allow guests to take on an active role alongside these Super Heroes. He alluded to what's in store, as well as released a few new artist renderings.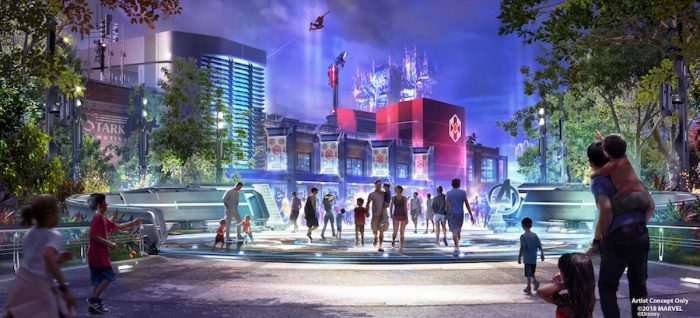 Already in Hong Kong Disneyland, guests can participate in the Iron Man Experience, and beginning in March 2019, they will have the chance to fight against Arnim Zola and his army of Hydra Swarm-bots in the all-new interactive attraction, Ant-Man and The Wasp: Nano Battle!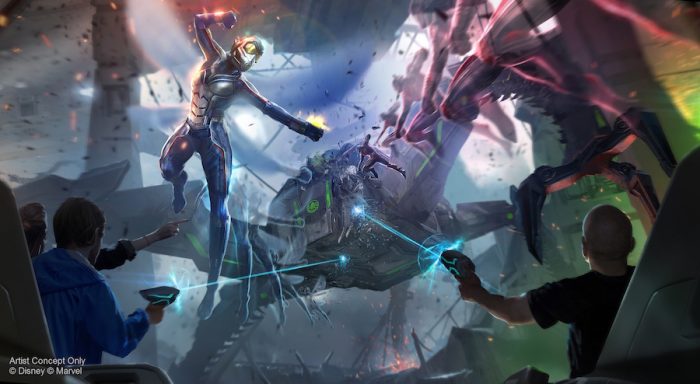 Guardians of the Galaxy — Mission: BREAKOUT! is already open at Disney California Adventure. Soon, guests at that park as well as Disneyland Paris will encounter even more heroes, from Doctor Strange to Spider-Man. Guests will also experience the latest in Pym Technology with Ant-Man and Wasp and be wowed as Iron Man, Captain Marvel, Black Panther, Captain America and more leap into action on a moment's notice.
Drake hinted that all of the various Marvel stories will be interconnected throughout the Disney Parks around the world and that guests will be able to participate on some sort of global level as part of a new "Avengers Initiative."
While the details are sketchy, it seems that more information will be released soon.
We're curious, how about you? Let us know what you think of this Marvel "teaser" in the comments below.
Have you heard about our FREE weekly newsletter? It's full of tips, news, features and fun! Subscribe by clicking the link below, and you'll get our FREE download of 109 Tips for the Perfect Disney World Vacation!