To all who come to this photo trivia game, Welcome! Along the way, the photos can make us relive memories and see details Walt's Imagineers put into everything we love in Walt Disney World!
Now it's the US's turn for Thanksgiving!
Now for Challenge #562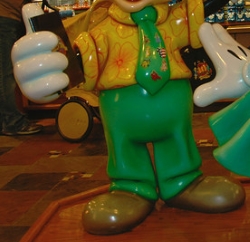 And here's the answer: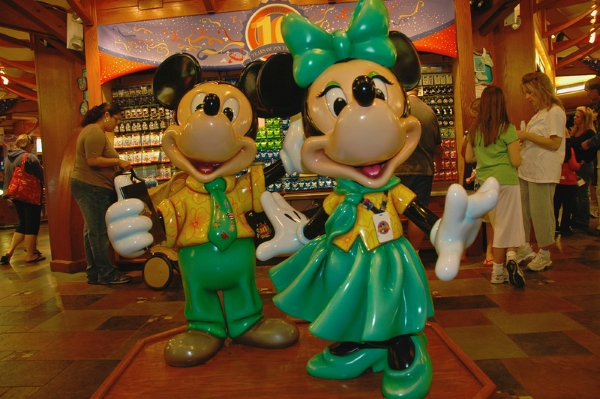 The Pin Traders in the Disney Marketplace! They look a lot happier than Donald.
The Kertes Family, that was some good sleuthing! I'm impressed. You get the Holmes award!
 Anita Goodcase was the first to send in the correct answer! Congratulations to Anita and to all our winners this week!  Larissa Huda, Jim & Lorie Sonnen, Emily hudson, bruce hinterleitner, Ken Savage, The Gunnels Gang, Jim Finley, Belicia, Scott C., wayne Rogers, Margaret Convery, Ken Maikowski, phyllis, Timothy Johansen, linda hoffman, Tammy Warmouth, JoAnn Albrecht, Joseph M. Zafia, Ed Suscreba, Gloria Martin, Wendy T Faler, Team Hill, Adolph and Kimberly Timm, Kris Nixon, Andrew Carrieri, Smitty, Grumpys Groupies, Laurie Walker, Maureen and Warren Handy, Dee Dee Kenney, Bob Carrj, Vera and Izzy Williams, Sue and Ed Adams, Diane Curfman, Josh Weiss, Abigail Sibley, Theresa Maradei, Martha & Justin Collins, Dee H, Tricia Petty, Julie Canaday, Meg Turner, Kelly Uzlik, Heather Frase, Heather Kulp, Elisha, Sarah Garcez, Danielle Faulkner, Jennifer L Stevens, Megan Krainski, Iris Ricks-Stinson, Angela burgess, Eric Ley, Jeff Carson, Elizabeth, Krista Speer, Joy Tapley, Jenny Prazak, Christi Newman, Noah McFarland, Gretchen Poinsett, Eric Enli, Richard Gallegos, Vicki, Jill, Arlene Vicek, Alicia Henderson, Jenifer Hughey, Dawn Smith, Kyra, Carol Gardiner, Leslie Bird, Chris Kelly, Kat Meadows, Marisa Torok, Claire Gregory, The Kertes Family, Emily Eldridge, Kenny, The Boring Family, Paige, Sharon Dawson, Cynthia Stinson, Valerie Alban, Jackie marshall, Victoria Turner, Sergio Iriarte, Bailey Powell, Corinne Delgado, Heather craig, Ken Price, Amber Sullivan, Megan, Chris Gretchen and Katie Barnes, Debbie Peek, Adrialee Duncan, Kathy Murphy, Risa Lewis, Cheryl Hansen, Paul mooney, Sandra Wysocki, Sandi Draeger, Linda Ranatza, Kerry McGregor, Ivry Davidson, Lisa Lawcock, Angie Jaes, Randi Bass, Jose Caballero, Katie Green, Julianne Farrell, Traci DeLore, Ann Fulton, The Patterson Family, Anne Dewicki, Michelle Wagoner, Renea Allmond, Jimmy Newcomb, Karrie Rodriguez, Jody Hisle, Rebecca Keenan, Cheryl Mooney, Hesed Shek, Teresa Frye, Mike & Jackie McLucas, Sarah Kreps, Jose Caballero, Vicki Britt, Christine Dagney, Jamie Steiner, mis jamie marie, Jennifer Durham, Jamie Poynton, Sara, Janet Peirano, Jennifer Hess, Sidonia, Candy Yancey, Christina Wrobel, Shannon Peace, Kimberly Gravlin, Jeremy Reichelt, Nadine Browne Miltier, Mark Hardy, Michael OBrien, Michaela OBrien, Karen O Brien, Maddie Inman, Pensacola Glenn, Patti McCaffrey, Janet T Thorn, Donald Purney, Steve Knapp, Jodie S., Melissa N, Susan Masotti, Teri Michalski, Nan Amor, theresa rucando, JoLynn DiGiallonardo, Meghan McKillop, Heather White, and Richard McKillop!
_______________________________________________________
Challenge #563 Where in the world is this?
Back into the parks! Look, a cast member is peeking at us through….. what?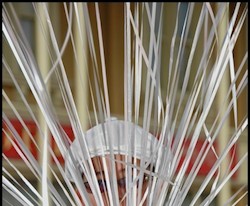 Do you know? Do you have a guess? Please send in your answer before the end of the day on Thursday, November 22nd, by clicking on the blue box below.
Please do not post your answers on this blog post.
See you soon, Players!

_____________________________________________________________________
Everyone who sends in a correct answer to a Where in the World Challenge this month will be entered in a drawing at the end of the month for some special AllEars® goodies!