Tim Burton's cult-classic Nightmare Before Christmas is celebrating its 25th Anniversary this season.  There are many ways to join in the celebration – and now PopSockets has added one more!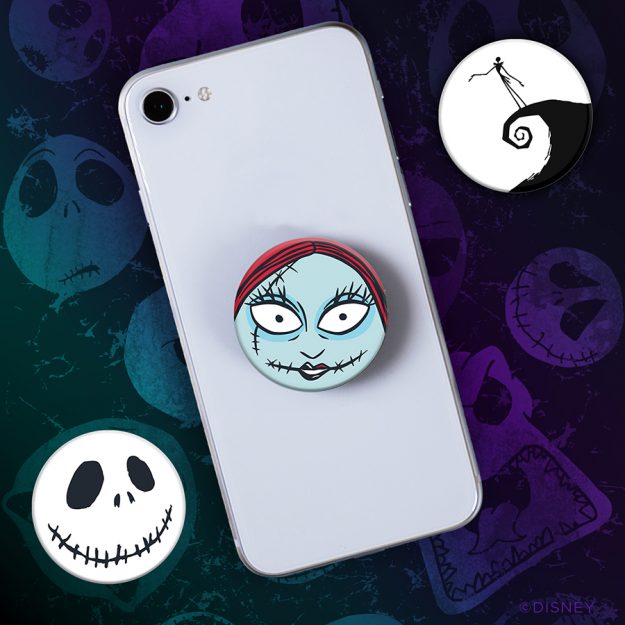 You know those handy buttons you can add to your phone to get a better grip on it, text with one hand, or hold your phone steady for photos — those are PopSockets!
On October 1, PopSockets featuring Sally, Jack Skellington, or the iconic silhouette of Jack are being released. Sally and Jack's faces look perfect on these round grips.
Other ways to celebrate the 25th Anniversary of the film are meeting Jack and Sally at Mickey's Not-So-Scary Halloween Party, enjoying the Haunted Mansion takeover in Disneyland, and watching the 31 Nights of Halloween on Freeform!
How are you celebrating the anniversary of Nightmare Before Christmas? Let us know in the comments!