Beginning this coming Oct. 16 you will be able to access new, online vacation-planning tools and purchase tickets priced by the date of your visit on DisneyWorld.com.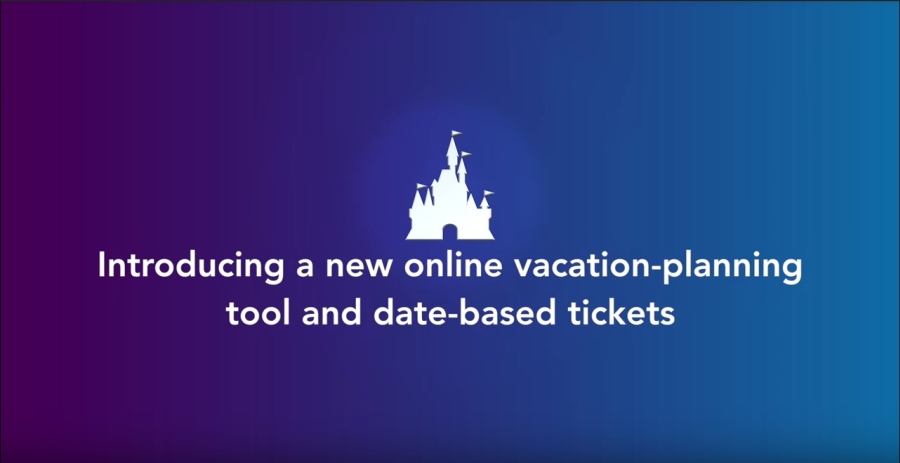 The new online vacation-planning tool features:
overviews of what's available in each park
customized suggestions based on each person's preferences
travel tips from Disney Parks Moms Panelists
If you want to purchase your tickets online, you can use the site's interactive calendar, which will display different prices based on the dates you choose to visit.
Choose the type of ticket you want, e.g. a "1 Park Per Day" ticket or the Park Hopper option.
Choose the number of days of your stay.
Choose a vacation start date.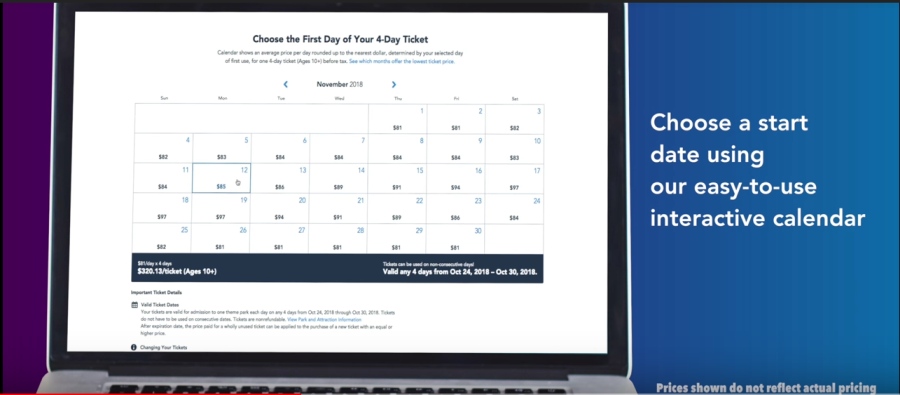 The calendar will calculate the cost of your ticket(s) for you. It also will allow you to quickly see the lowest-priced days within a month. For example, prices may be lower during off-peak travel periods. And remember,  the price per day decreases as you add more days to your ticket.
Tickets will need to be used during a specific time period, but you can also purchase a ticket with a flexible start date.
Check out the video below for a look at how the new system works.
Whether you purchase your tickets online, over the phone or in person, this new system should help you find the ticket that's right for you.
Disney has even developed a new infographic to highlight the advantages of this new system.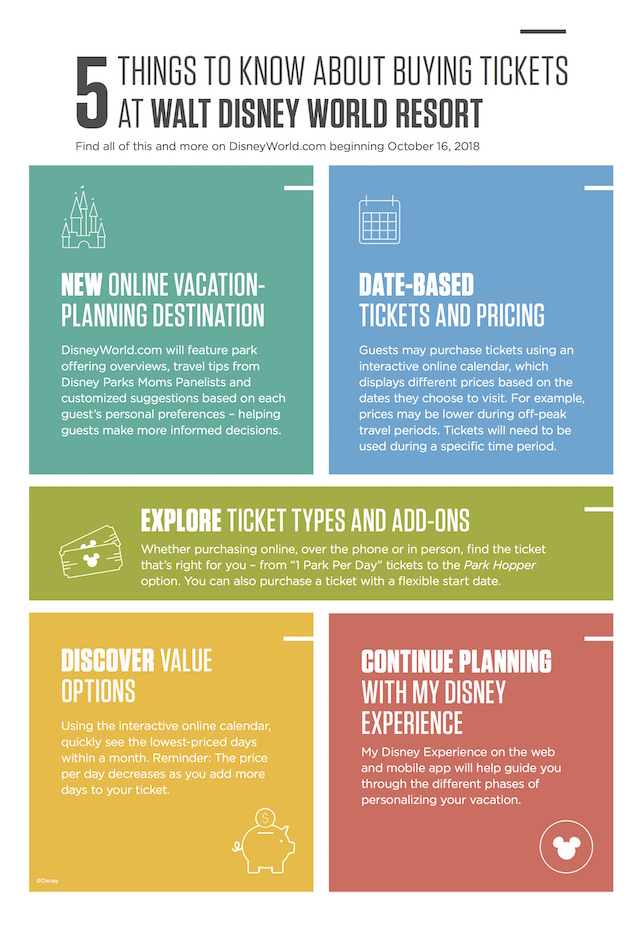 Once you have purchased your tickets, you'll be able to continue  planning your vacation on the website through My Disney Experience. MDE will walk you through the different steps that will customize your vacation based on your travel party's interests. You'll still be able to manage your plans through the My Disney Experience mobile app. You'll be able to access the interactive calendar and purchase tickets on the go through the app, too.
Disney claims that these new date-based tickets and pricing will help better distribute attendance throughout the year. The company moved to date-based pricing with its hard-ticket events and hotel rates, so it's no surprise that it is transitioning theme park tickets in the same direction.
As of this writing, no information has been released as to any changes in the Annual Passholder ticket program.
What do you think of this new system? Will it make your vacation planning any easier? Let us know below!