Contributing photographer Jason of disneygeek.com sends us these photos from his trip to the parks on Thursday, December 21, 2017.
In this picture set I pay a visit to the Disneyland Hotel to check out the Christmas decorations and then since it was the first day of winter thought I would share some of the Disney snow events around the park.
Let's start off at the Fantasy Tower (the main lobby) of the Disneyland Hotel. There are two Christmas trees across from the front desk.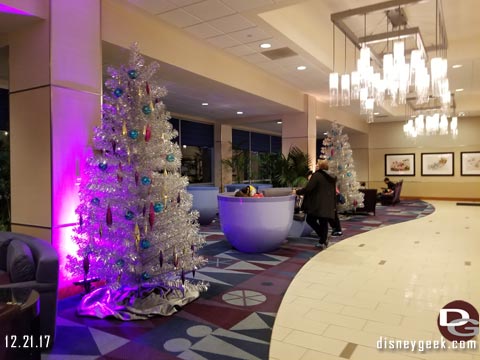 Right inside the main door (in front of the large Disneyland map) is the gingerbread castle.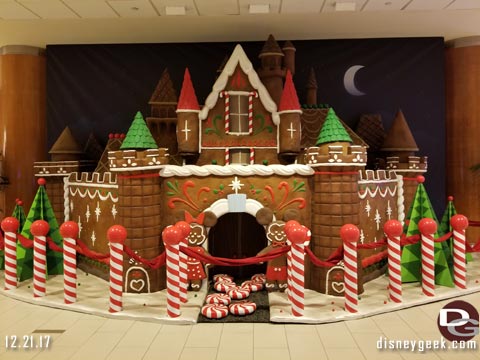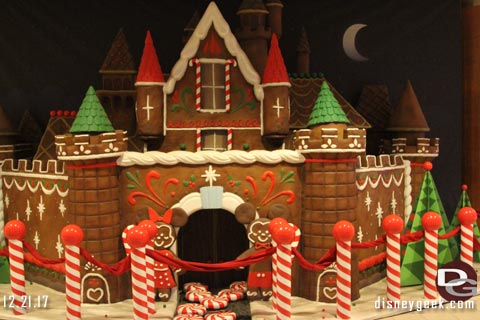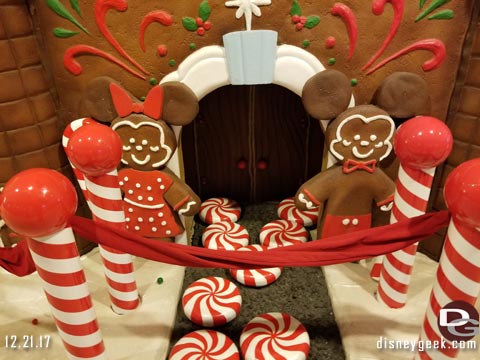 Fantasia Gift Shop is flanked by Christmas trees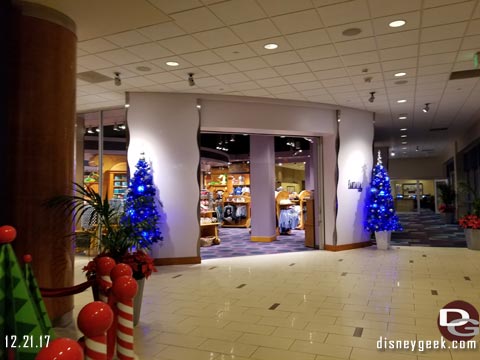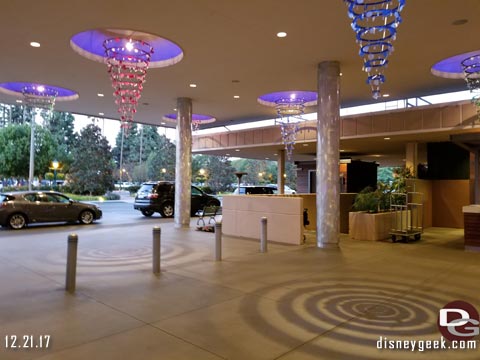 Mickey and Minnie plus some Christmas lights in the planters outside.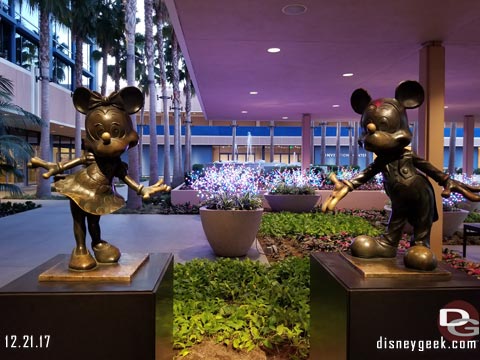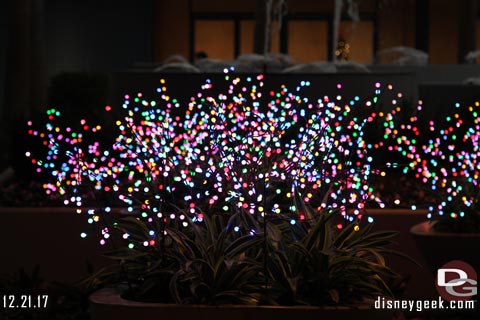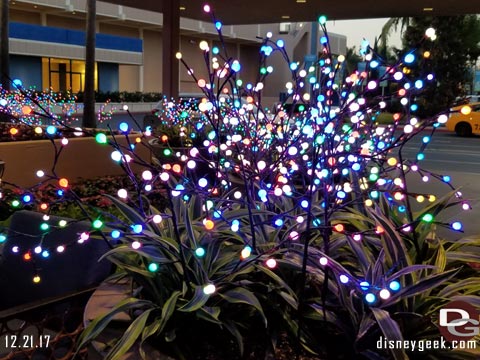 Inside as you walk to the convention center.
A group of carolers wrapping up a performance near the restaurants.
The tree outside Goofy's Kitchen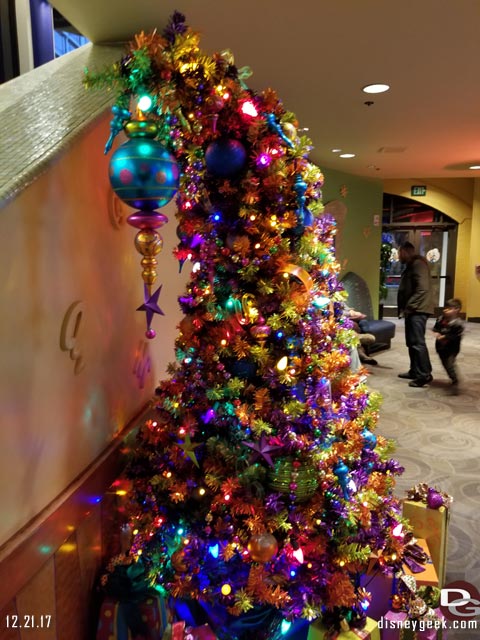 Looking inside. They were preparing to open for dinner.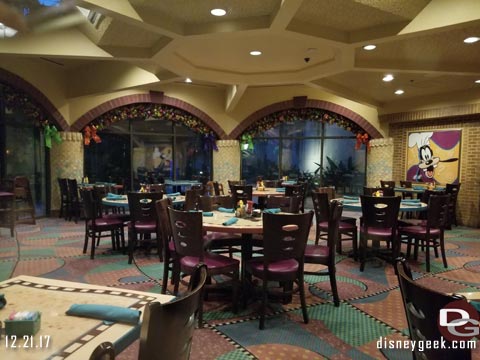 The Frontier Tower lobby has a couple of Christmas trees.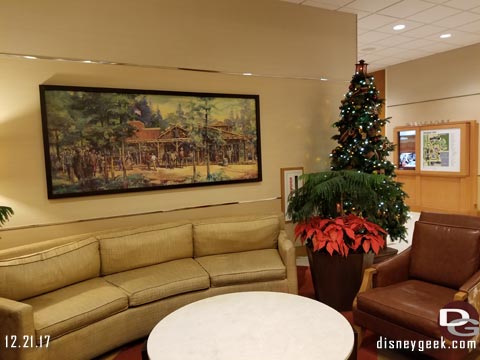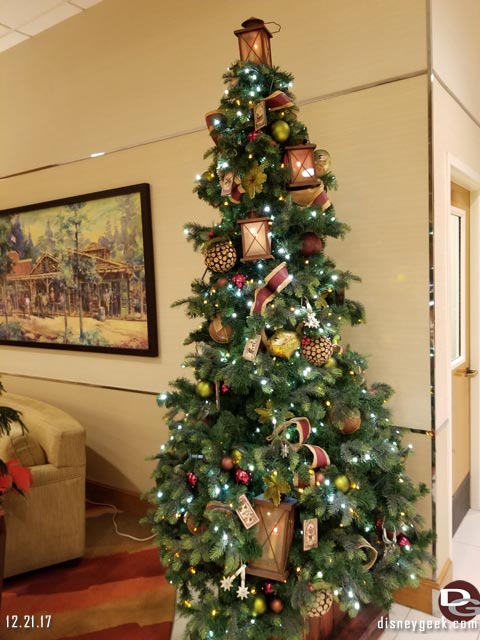 Moving on to the Adventure Tower lobby and their trees.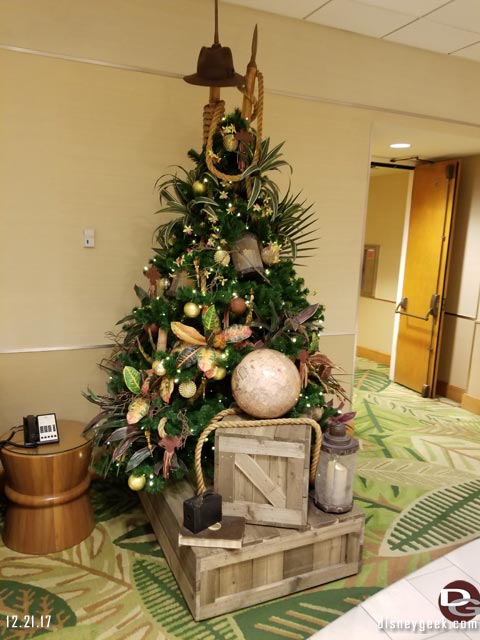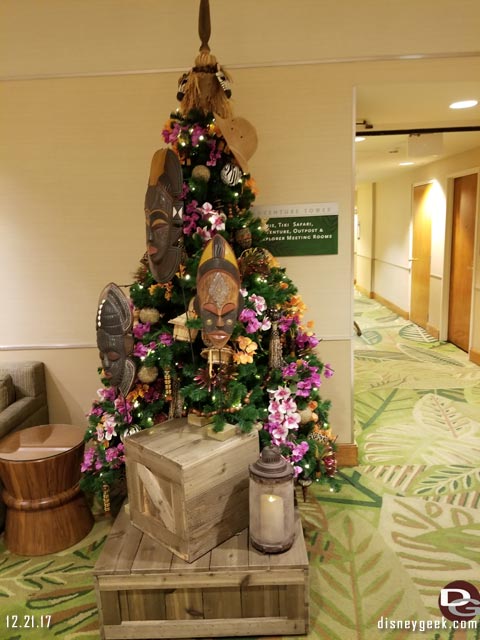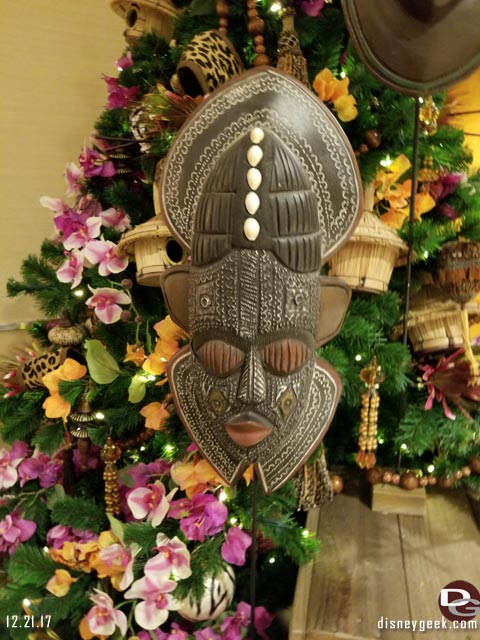 During the holiday season, Disneyland has several "snow moments" in various areas of the park each night. The first snow opportunity of the evening is at the 6:00pm Wintertime Enchantment at Sleeping Beauty's Winter Castle.
Snow starting to fall on Main Street USA.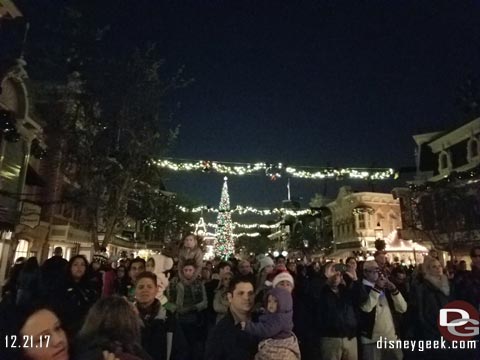 Projections accompany the snow.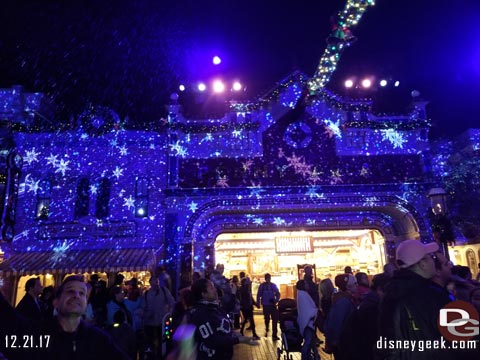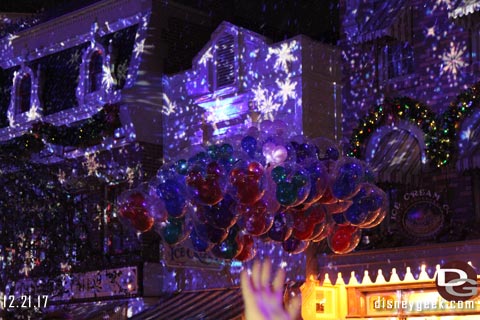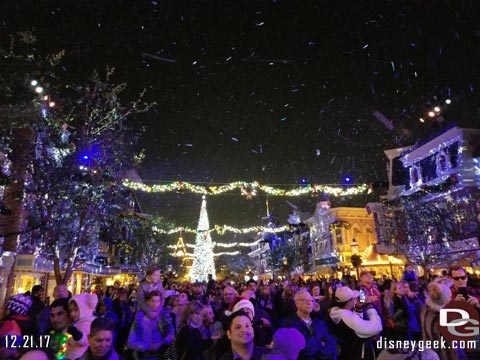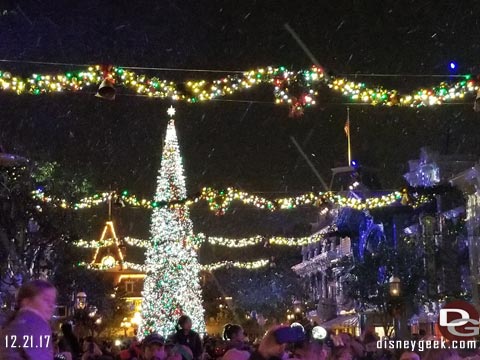 Rivers of America hosts a holiday celebration featuring the Royal Street Bachelors this evening since there is no Fantasmic! scheduled. They played three sets and each ended with snowfall along the Rivers of America.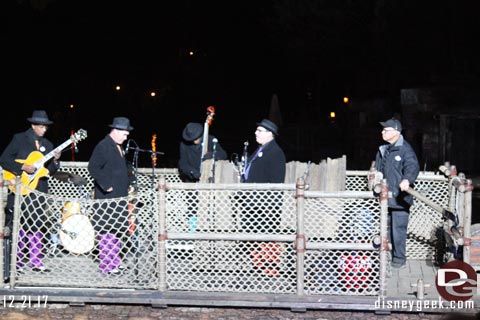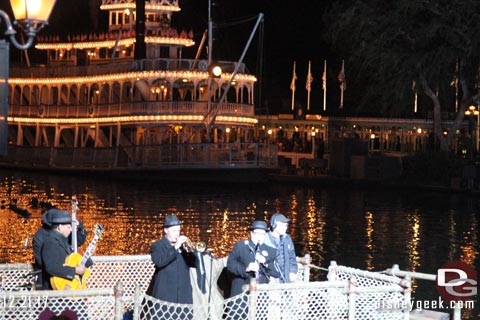 For the finale of their set snow falls along the Rivers of America.
A video clip from the finale of the Royal Street Bachelors set.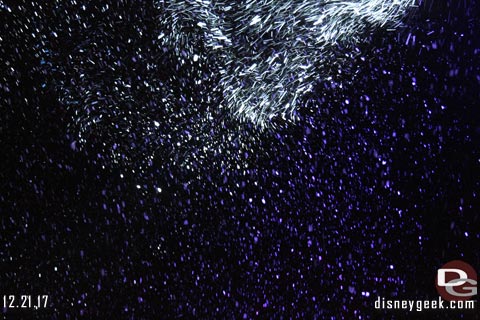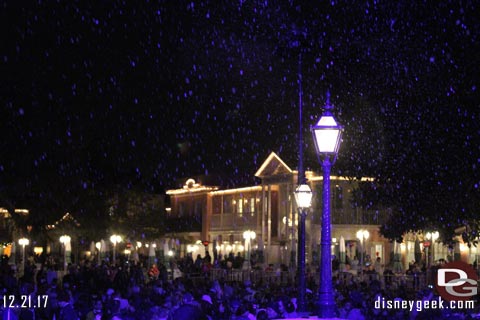 For the 7:30pm Wintertime Enchantment moment I was in the "small world" mall area. Here is a video and some pictures.
The final snow fall event of the evening is the finale to Believe in Holiday Magic. On nights like Thursday when the fireworks are cancelled due to high winds the snowfall is the main event.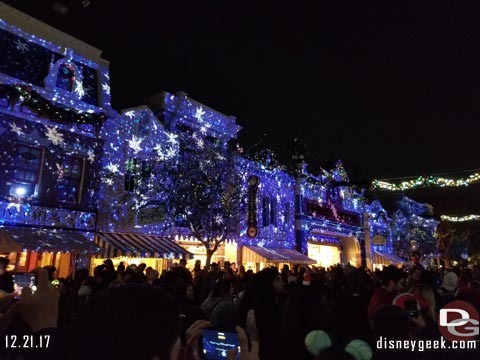 Here is a video clip of the substitute for Believe in Holiday Magic this year.
Hope you enjoyed this highlight tour of the Disneyland Resort. For additional photos and details from this trip you can check out the full Disneyland Update I posted on my site, https://disneygeek.com Also be sure to follow me on twitter @disneygeekcom for pictures from the parks.