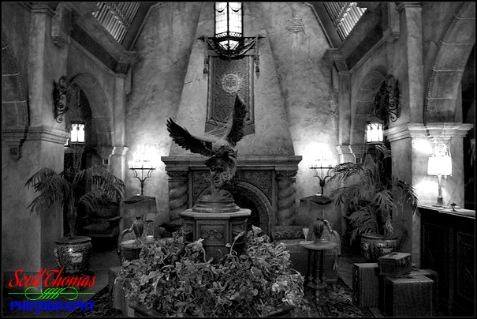 Black and White photo of the Tower of Terror's lobby in the Disney/MGM Studios.
Nikon D70/18-200VR, 1/15s, f/3.5, ISO 1600, EV -0.6, 18mm Focal Length.
The old Disney/MGM Studios arrived on May 1st, 1989. My favorite attraction/ride in this park did not arrive until 1994. The Twilight Zone Tower of Terror was an instant hit with me being a fan of the Rod Serling serial television show from the 1950's and 1960's. I often would convert my color photos for the Tower of Terror to Black and White as most of the shows were filmed in.
Deb will be here tomorrow with a photo from the 1990's at the Studios.