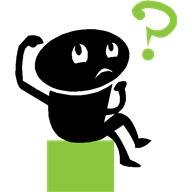 THE MOUSY MINDBOGGLER
As you know if you subscribe to the AllEars® Weekly Newsletter, each month our friend James Dezern (known as "dzneynut" around several Disney discussion forums) supplies us with a puzzle of his own design.
Every month, James also Shares the Magic in another way — by posting an all-new puzzle here in this AllEars.Net Guest Blog.
This month, James writes:
Here is the solution to the last crossword puzzle.
We received 53 correct responses. All of you knew that the name of the sequel to "Old Yeller" was 1963's "Savage Sam," named after Old Yeller's son. At least the sequel didn't pull on your heartstrings, like the first one did!
The winner of a Pluto pin, randomly drawn from the correct responses, was Jodi A. of Madisonville, Lousiana.
If you missed it last month, that's OK, because here's another chance.
This month we are continuing our look at the huge library of Disney's live-action films. This month's film, "The Shaggy Dog," was Disney's first foray into the arena of live-action comedy. It was also a launching point for actors who would become mainstays in Disney live-action films to come, Fred MacMurray, Annette Funicello, Tommy Kirk and Kevin Corcoran.
The object of this puzzle is, as always, to have fun, but if you'd like a chance to win a Disney collectible pin, send me the answer IN THE SUBJECT LINE OF AN EMAIL addressed to [email protected].
Send your entries no later than 11:59 p.m. Eastern time on July 8, 2017. All correct answers will be entered into a random drawing, and the winner will be awarded a Disney pin. The answers and drawing winner will be posted in this Guest Blog sometime in July.
As always, any feedback on the puzzle format or topics would be appreciated! Drop me a line at [email protected].
Thanks for playing, everyone!