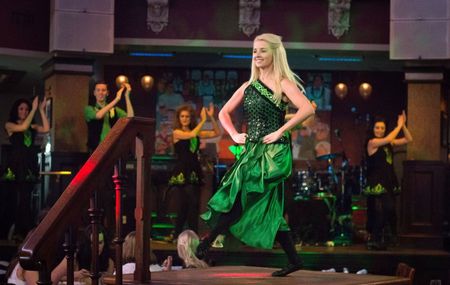 2017 Raglan Road Mighty St. Patrick's Festival Runs March 16-19 at Raglan Road Irish Pub & Restaurant in Disney Springs. Award-winning new acts include Young Dubliners and The Byrne Brothers
LAKE BUENA VISTA, Fla. — Celtic rock's hardest-working band and an extraordinary family of Irish musicians will headline the 2017 Mighty St. Patrick's Festival at Raglan Road Irish Pub & Restaurant in Disney Springs. Running March 16-19, the most authentic St. Patrick's Day celebration in Central Florida will feature a round-the-clock lineup of talented musicians, award-winning Irish dancers and authentic cuisine by Irish celebrity chef and PBS/Create TV personality Kevin Dundon.
Guests can enjoy a mighty selection of beers, spirits and craft cocktails with Dundon's exceptional Irish fare while musicians and dancers perform on multiple stages, indoors and out, from 11 a.m. until 2 a.m. daily. Guests can accent their Irish holiday attire with complimentary face painting available for the occasion from noon to 8 p.m. throughout the festival. The stellar music lineup includes:
** Young Dubliners – Quite possibly Celtic rock's hardest working band, playing hundreds of shows to thousands of fans across the United States and Europe every year. Known for their exciting live performances, the Young Dubliners bring their hearty rock and Irish-infused tunes to the Raglan Road stage.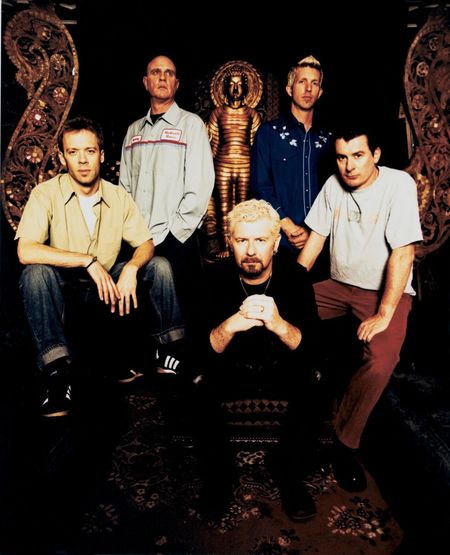 ** The Byrne Brothers – An exceptionally talented traditional Irish music family from Donegal. They are Luca, 12, on button accordion; Finn, 10, on banjo, mandolin and whistle; and Dempsey, 7, on whistle and bodhran (percussion). Their show combines exciting traditional Irish tunes with modern dance beats, and they're known for their fun interaction with their audience.
** HanaLena Band – A sister duo based out of Nashville, Tenn. Hannah and Caroline grew up in the heart of Mississippi and were surrounded by bluegrass, country and the Delta blues. Their unique blend of acoustic instrumentation, moving lyrics and tight vocal harmonies make for an entertaining show.
** The Raglan Roots Coalition — More than 10 years down the road, Raglan Road felt it was time to shake its boogie — Roots style, with this popular Irish house band. Think soul-rocking Celtic bluegrass with some hip-swingin', knee-shakin' funky roots beats.
** Swingin' On the Gate – This four-piece band of multi-instrumentalists with roots in legendary Lisdoonvarna in County Clare have serious crossover credentials and musical pedigree including traditional and classical training. They are multiple medal winners at Fleadhs music competitions and have toured in Italy, Switzerland and the United States.
** Rollickin' Rua – A fresh and exciting four-piece traditional Irish music ensemble from Ireland and Scotland. Each of the accomplished musicians brings a wealth of musical talent and experience to their vibrant live show of music and song.
** The Raglan Road Irish Dancers — Plucked from the cast and stages of the world's greatest Irish dance shows, the Raglan Road Irish Dancers perform throughout the Mighty Festival. You can even learn some traditional Irish dance steps — no experience necessary!
The entertainment schedule will be posted at raglanroad.com. Festivities at Raglan Road will run from 11 a.m. until 2 a.m. daily throughout the Mighty St. Patrick's Festival.
If you want to celebrate St. Patrick's Day like the Irish, here's our primer:
1. Please don't call the holiday "St. Patty's." It's either "St. Patrick's Day" or "St. Paddy's."
2. A shamrock has three leaves (not four — that would be a clover).
3. Americans invented the St. Patrick's Day parade in 1737 in Boston.
4. Most Irish pubs do a full month's business on St. Patrick's Day.
5. Guinness sell 13 million pints on St. Patrick's Day versus the usual 5 million daily.
6. Raglan Road is America's #1 Irish Pub.
7. Green beer is an American invention. Raglan Road does not serve green beer.
Guests can order from Raglan Road's popular brunch, lunch, dinner and bar menus that include new dishes recently introduced by Master Chef Dundon. The dinner menu features loin of bacon and cabbage, the authentic Irish dish of St. Patrick's Day, plus other Irish classics created with Dundon's modern twists. Throughout the event, the restaurant's Cooke's of Dublin counter-service eatery will offer Irish favorites, as well, including fish and chips.
On March 17, St. Patrick's Day, guests will be seated on a first-come, first-served basis with a cover charge of $10 for each guest age 18 and older. Reservations can be booked for other festival days by calling 407/938-0300.
Owned and operated by Irish partners John Cooke, Paul Nolan and celebrity chef Kevin Dundon — famous for his five-star hotel and cookery school in Ireland — Raglan Road features traditional Irish dishes and new creations with a Celtic twist. The restaurant's warm interior of aged walnut and mahogany woods from old Irish bars and churches was built in Ireland and shipped to Orlando. Live entertainment nightly and during weekend brunch includes Irish house band Raglan Roots Coalition, plus the Raglan Road Irish Dancers.
Lunch is served 11 a.m.-3 p.m.; Dinner 3-11 p.m.; Bar menu 11 p.m.-late; Saturday and Sunday Rollicking Raglan Brunch from 10 a.m.-3 p.m. Raglan Road Irish Pub & Restaurant is located at Disney Springs in the Walt Disney World Resort, 1640 E. Buena Vista Dr., Lake Buena Vista, Fla. Visit www.raglanroad.com or call 407/938-0300.