To all who come to this photo trivia game, Welcome! Along the way, the photos can make us relive memories and see details Walt's Imagineers put into everything we love in Walt Disney World!
Now for Challenge #470: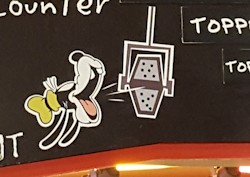 And here's the answer: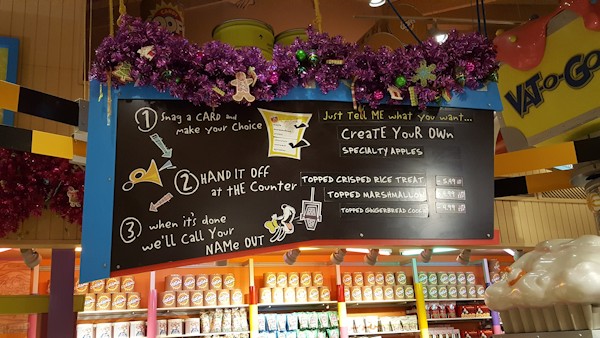 Copyright © Erin Blackwell
A sign in Goofy's Candy Company in the Marketplace!
The Leach Family was the first to send in the correct answer! Congratulations to The Leach Family and to all our winners this week! The Kertes Family, Hillary Waldroop, Cathy Fleming, Karen Ramirez, Vera and Izzy Williams, Mary Beth Tarbet, Margaret Convery, Lindsay Clayton, Grumpy's Groupies, Mike Amor, Wendy T Faler, Eric Berger, Jim & Lorie Sonnen, Kris Nixon, Team Hill, Joann Albrecht, Tammy Warmouth, Lori Rienhardt, The Rider Family, Sands Family, John Bickers, Chris, Gretchen, and Katie Barnes, Ken Savage, Eric Enli, Theresa Rucando, Chris Kelly, The Nufranick Family, Claire Gregory, Phyllis, Belicia, The Parker Family, Scott C., Adolph and Kimberly Timm, Deb Ragno, Paul Dickson, Zoe C., Arlene Vicek, Bob & Kathy Mckim, Linda Scrivano, Hobbes and Snorky, Karen Adamakis, Ruben O'meara, Paula Massarelli, Andrew Carrieri, Kristan Bertelmann, Kyra, Martha and Justin Collins, Kerri Coggins, Loring Family, Pat Schwier, Maureen and Warren Handy, Jodie S., Mark Donahue, Danielle Maiorino, Mickey Eckert, Jeff Blank, Nan Amor, Melody Odonnell, Jason Burley, Janet T Thorn, Rebecca Keenan, Matt Holley, Clay Anthony, Erin Hammer, Herb Miller, Shelly Borella, Jeremy Reichelt, Matthew Frey, Mark Hardy, Alison Rosenberger, Vicki Britt, Smitty, Scott Sangston, Teri Michalski, Mike Haeberle, Kristi Strembicki, Donna Frank, Carolyn Como, Duskin Henard, Shannon Murray, Barclay Bakkum, Josh Weiss, Les Stewart, David Ballard, Joseph M. Zafia, Sherry Trapp, Don Purney, Kendra, Veronica Peterson, Jane Johnson, Kelly Smith, and Kendra Zander!
_______________________________________________________
Challenge #471 Where in the world is this?
Going back into the parks, so have your park tickets ready!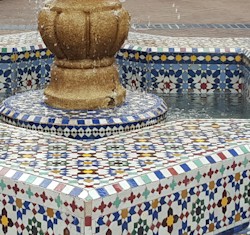 Do you know? Do you have a guess? Please send in your answer, before the end of the day on Thursday, February 16th, by clicking on the blue box below.
Please do not post answers using the Feedback Form link at the bottom of this post.
See you soon, Players!


_______________________________________________________________________
Everyone who sends in a correct answer to a Where in the World Challenge this month will be entered in a drawing at the end of the month for some special AllEars® goodies!
–