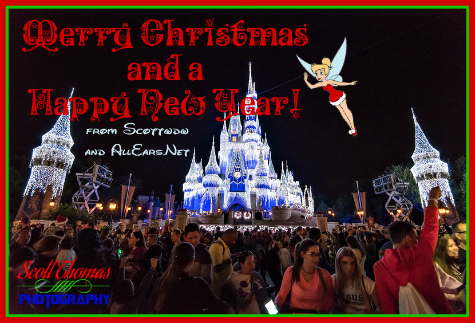 Cinderella Castle transformed by Queen Elsa into an Ice Castle.
Nikon D750/16-35VR, 1/60s, f/4, ISO 6400, EV -1.0, 16mm Focal Length.
Just because I cannot see it, doesn't mean I can't believe it!
— Jack Skellington, The Nightmare Before Christmas
Wishing you and yours a Very Merry Christmas.
Scott will be taking next week off to spend with friends and family for the holidays and will be returning again for another year of Walt Disney World photography fun, tips and knowledge.