On selected days throughout the run of "Alice Through The Looking Glass" at the El Capitan Theatre, a special tea service was offered in conjunction at the Chado Tea Room in the Hollywood and Highland complex.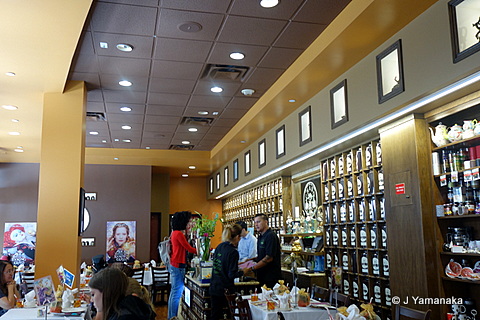 "Tick-Tock Tea Time" took place about two hours prior to the start of selected showtimes, and provided guests with a pleasant selection of scones, sandwiches, and desserts, along with all the tea you could drink.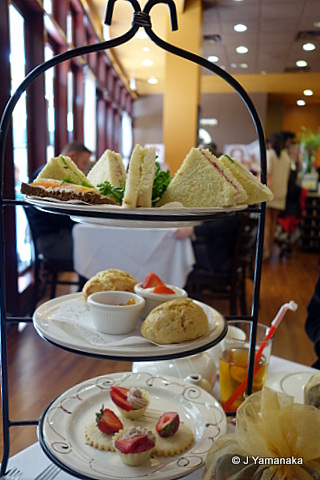 The service began with a choice of five teas, some of which were Alice-themed, and some of which were Chado's most popular blends. The servers were diligent in pointing out which ones were caffeinated and non-caffeinated in case parents had a preference in what their children ingested. Each person received their own pot of tea, along with a glass of iced tea.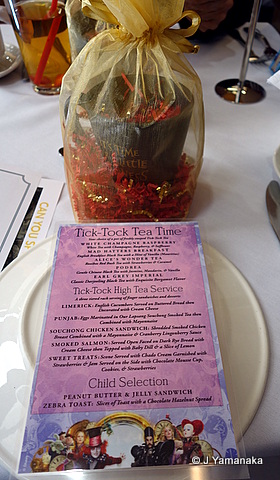 The first tier of treats for each person was a scone accompanied with strawberries and cream, and assorted jam flavors.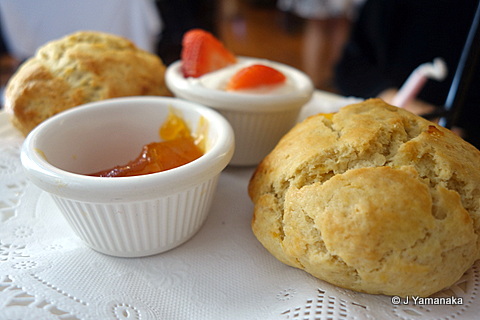 Next up were finger sandwiches: An open-faced salmon, cucumber with cream cheese, chicken with cranberry-lingonberry sauce, and tea-marinated egg salad.
The dessert course consisted of cookies, strawberries, and a chocolate mousse cup.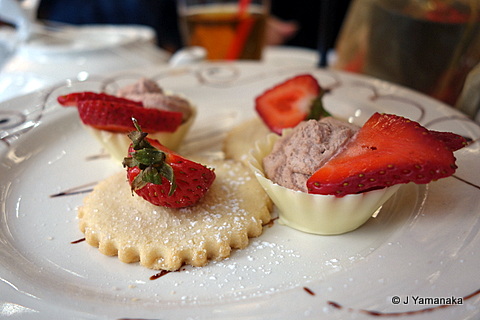 For Gosh's Sake, don't throw your crusts under the bed!
As a parting gift, each person also received a nice "Alice Through The Looking Glass" mug, presumably in which to drink their own tea at home.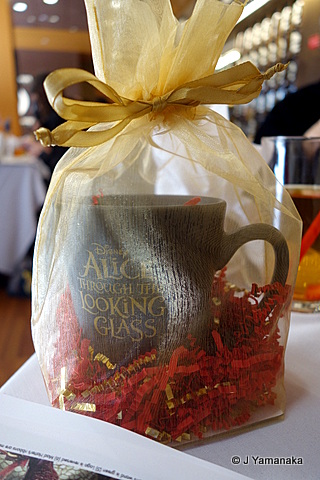 The food was very nice and the whole experience fairly soothing, despite the fact that every other table was generally celebrating a birthday. Although the menu sounded a trifle twee initially, it actually was a pretty hardy meal and after sucking down a pot of tea each we were all relatively full.
Afterwards, guests marched down the same stairs the Academy Award attendees walk to get to the Dolby Theater and crossed the street to the El Capitan Theatre to watch "Alice Through The Looking Glass." [Reviewed by Kristen Ford here.]
As part of the tea package, VIP tickets were provided that included drinks and a commemorative popcorn bucket.
Rob Richards started off the show as usual, with a snazzy performance on the theater's Wurlitzer Organ.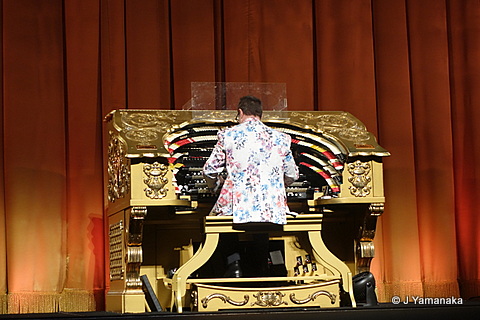 After previews, the audience was treated to a new psychedelic light and projection show featuring some of the film's prevalent images.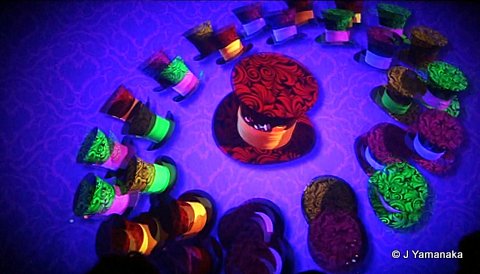 After the movie, guests could then appreciate a display of concept art, hero props and costumes on display around the El Capitan.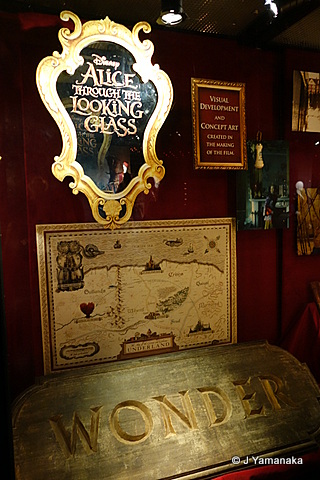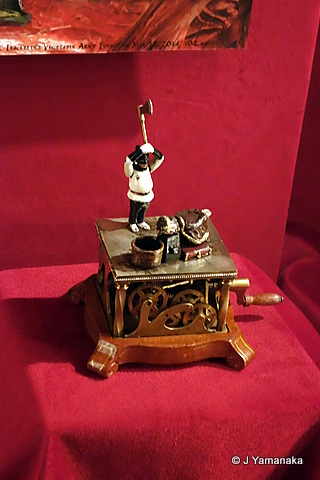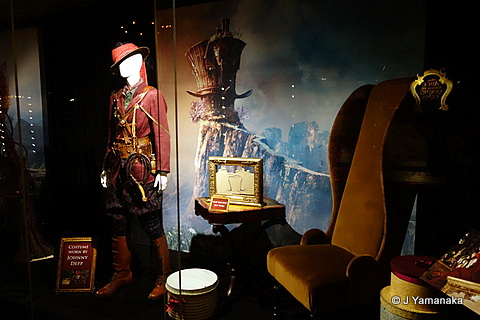 On the whole, the tea/movie package was a very pleasant way to extend the movie-going experience at the El Capitan, and a great way to celebrate a special occasion. For similar future events I would note that the room was pretty small–so if you were interested in booking it, you probably wouldn't want to wait, because the chance of it selling out is high. Also, the tea room validates parking for two hours, but the theater validates for four hours, so it's best to wait until getting across the street to take care of that. (Despite that, the chances are the tea and the movie will take longer than four hours, so be prepared to add on another $2-6 onto the usual $2 parking toll.)
Unfortunately, the Tick-Tock Tea has finished its last session–however, the Chado Tea Room offers very similar tea services on a routine basis, more information about which can be found on their web page here. "Alice Through The Looking Glass" continues at the El Capitan Theatre through June 12, 2016.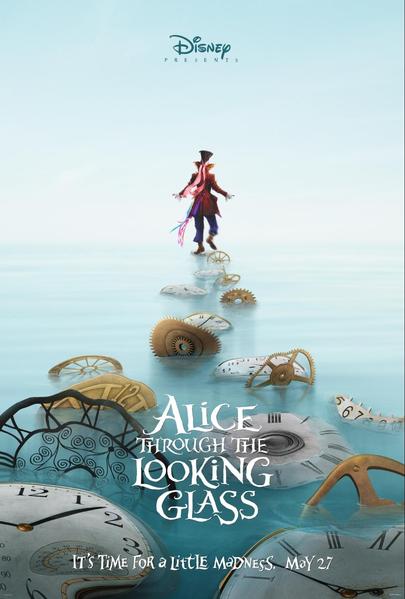 Daily showtimes are 10 a.m., 1:10 p.m., 4:20 p.m., and 7:30 p.m., with a 10:40 p.m. on opening weekend (Friday through Sunday) and each Friday and Saturday during the engagement of the film. Tickets are on sale now through June 12, available at the El Capitan Theatre (6838 Hollywood Blvd.), online at www.elcapitantickets.com or by calling 1-800-DISNEY6. Special group rates for parties of 20 or more are available by calling 1-818-845-3110. Showtimes and dates are subject to change.