E3 time again–the annual big trade show for the video game industry.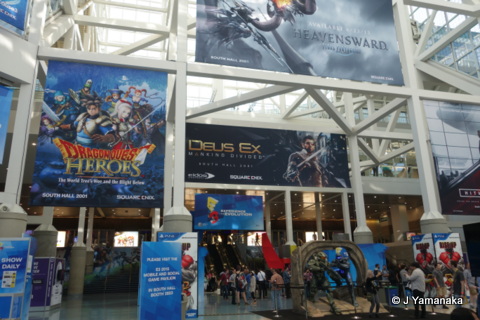 As loud and attention-grabbing as Vegas on a Saturday night, E3 showcases all the upcoming games and associated technology for all platforms and genres.
For the Disney-focused, the main emphasis this year was on the vast empire of Star Wars games currently in development.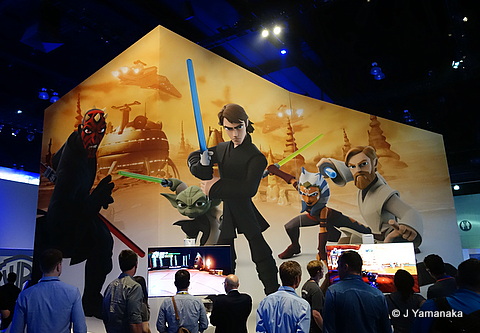 Disney Infinity had its usual gargantuan booth filled with large art installments and game terminals. Prominently displayed was concept art and sculpts for the upcoming Star Wars characters and play sets that herald the upcoming 3.0 version (an overview of which I blogged about here.)
A wide range of Star Wars characters will be available for purchase separate from the three major play sets based on the prequels ("Twilight of the Republic") and Clone Wars, original trilogy ("Rise Against the Empire,") and "The Force Awakens."
Also recently announced was the addition of the "Star Wars Rebels" cast to the 3.0 edition.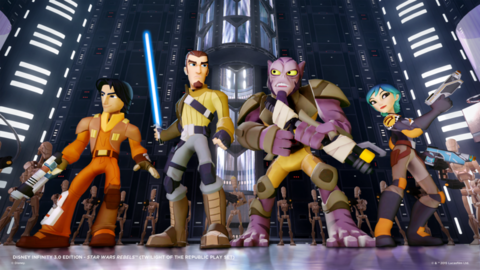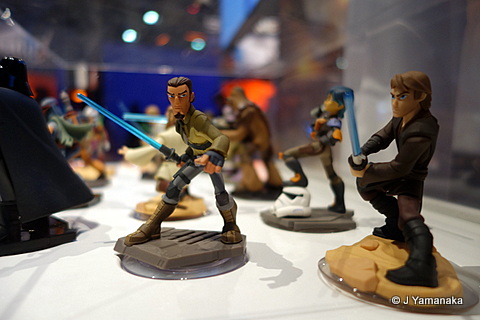 The main announcement from E3 however, was at the Playstation Press Conference, where John G. Vignocchi, Vice President of Production for Disney Interactive, introduced a limited time package exclusive to Playstation. The Star Wars Saga Starter Pack for PlayStation 4 and PlayStation 3 (SRP: $114.99) will include:
​Disney Infinity 3.0 Edition video game software
Star Wars "Twilight of the Republic" Play Set, with figurines of Ahsoka Tano and Anakin Skywalker
Star Wars "Rise Against the Empire" Play Set, with figurines of Luke Skywalker and Princess Leia
Boba Fett figure
Disney Infinity 3.0 Edition base
Web Code card (unlocks content for PC/mobile)
Outside of this package, "Rise Against the Empire" will be available a month later, and Boba Fett will be out for purchase after the holidays.
Also around the booth were displays detailing the various changes the sculpts underwent in the process of creating each character's signature figurine.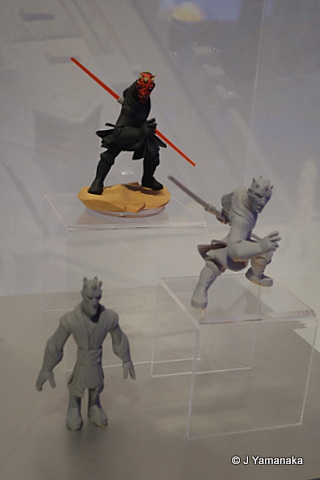 A huge lit arch presented all the different genres of figurines created to date…
…And a decorative curtain was made entirely out of the different game discs.
In addition to Star Wars, Disney Infinity will also be coming out with a new play set based on what will soon be one of your favorite Pixar films, "Inside Out."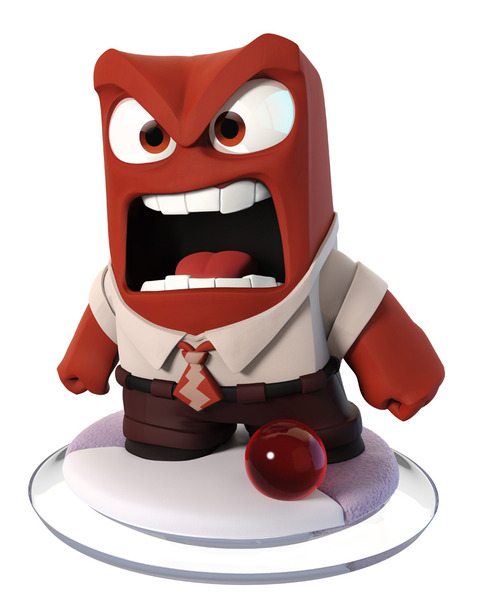 Also at the Playstation press conference was the announcement of a collaboration between Square Enix and Disney Interactive to continue development of "Kingdom Hearts III" for the Playstation 4 and XBox One.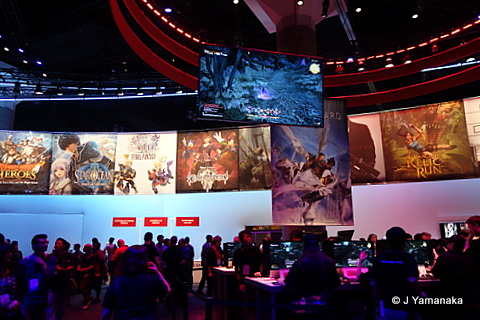 This latest addition to the long "Kingdom Hearts" series will feature environments based on the WDAS classic "Tangled."
For the mobile user, "Kingdom Hearts Unchained χ" will be the first of the series to come to iOS and Android devices as a free-to-play app. It will incorporate elements of both earlier parts of the "Kingdom Hearts" saga and "Kingdom Hearts III."
"Star Wars Battlefront" was also in attendance with some playable demos and and a variety of photo ops (I previously blogged about this game, too, over here)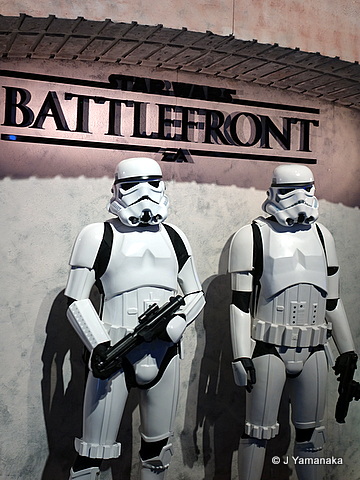 As the last of the big Disney-related franchises in attendance this year, the long-running MMORPG "Star Wars: The Old Republic" announced a new expansion for later this year: "Knights of the Fallen Empire."
Touted as a return to "BioWare-style cinematic storytelling," the story of your character–The Outlander–and the Emperor of the Eternal Empire will launch on October 27, 2015, and will be free to current subscribers. More information can be found at http://www.swtor.com/fallen-empire