This week's theme is approved by Sam the Eagle.
Here, at Disney's Hollywood Studios, tourists may stroll freely up and down streets modeled after famous cities in America. Only a few vehicles are permitted and you'll hear them coming from the loud music they play. Adults and children from all over the world pose for vacation photos in front of fake brownstones and store fronts. This is America, welcome, and be sure to visit our many gift shops.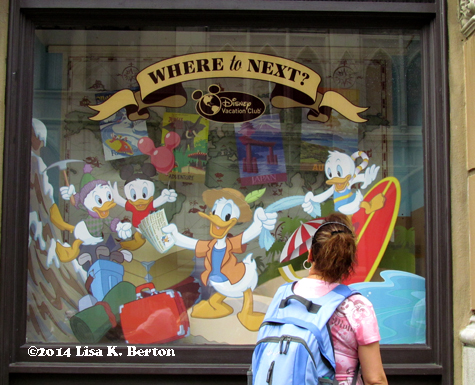 While touring Streets of America, my friend Yoli found a window display that had her thinking, Just where are we going next?
Circle 'round on Thursday for Scott's photo.
Come on over and "Like" my Facebook page or follow me on Twitter, my handle is lisano1.