Disneyland and California Adventure are packed during September and October and for good reason; Halloween Time is when the parks get a makeover not only with decorations but with attraction transformations, a party, and themed treats.
I love how Haunted Mansion has a Nightmare Before Christmas layover and more villains are out mingling and stirring up trouble. If I could hop a plane to California, I would call my posse and tell them to meet me at Big Thunder Ranch for a spooky Billy Hill and the Hillbillies show.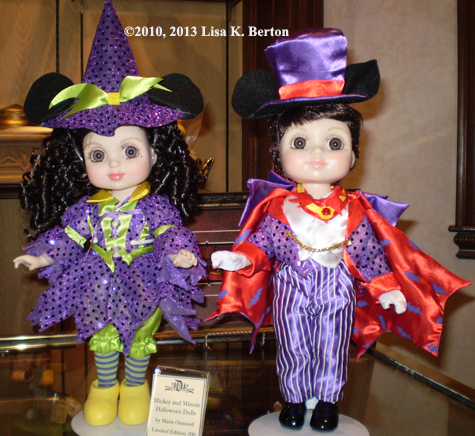 Even merchandise changes for Halloween Time. Dolls by Marie Osmond are inspired by Mickey and Minnie's costumes.
Hop a broom and fly back on Thursday for a look at Scott's first experience at Halloween Time.
Come on over and "Like" my Facebook page or follow me on Twitter, my handle is lisano1.