Contributing photographer Jason of disneygeek.com sends us these photos of the window dedication ceremony at Disneyland on April 9, 2013 honoring Harrison (Buzz) Price with a window on Main Street USA. One of his key contributions to the Walt Disney Company was doing the site survey and identifying the location where Disneyland sits today.
The ceremony started just past 9:00am as the park opened. The west (left) tunnel was blocked off for the ceremony. The window is located on the left side of City Hall.
The new window is covered and ready to be unveiled.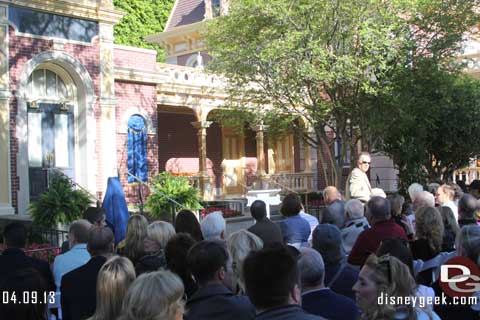 Jack Lindquist (former president of Disneyland, left), Marty Sklar (former Imagineer, sun glasses), and Tony Baxter (former Imagineer, back to us) were on hand for the dedication.
A full video of the ceremony.
The Dapper Dans of Disneyland kick off the Celebration.
Michael Colglazier, President of the Disneyland Resort.
Tom Staggs, Chairman of Walt Disney Parks and Resorts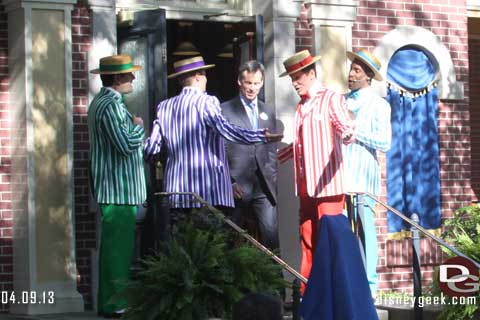 Mickey Mouse arrives.
Michael does the honors with Mickey.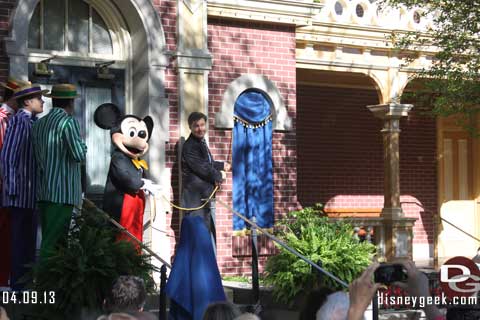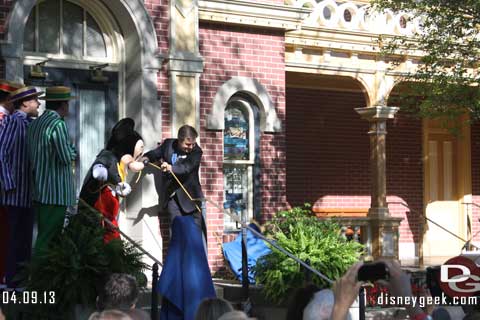 A closer look at the window. It reads:

Founded 1955
Price Is Right Land Company
Call on our numbers man for the best price
Harrison "Buzz" Price
Founder & Finder
We never say "No"
"Yes" makes more cents!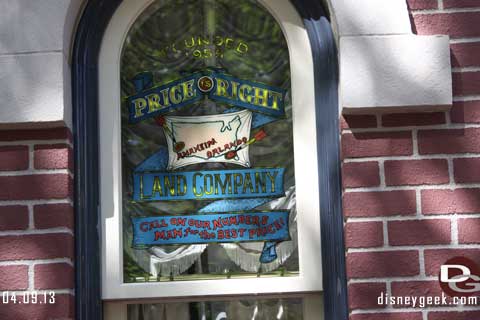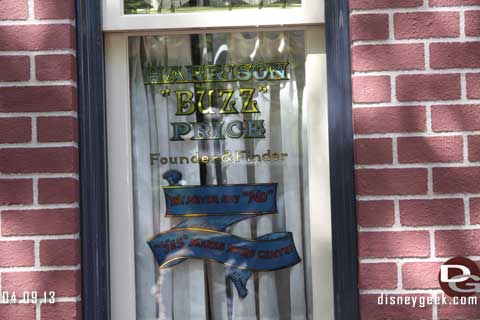 David Price, Buzz son, spoke on behalf of the family.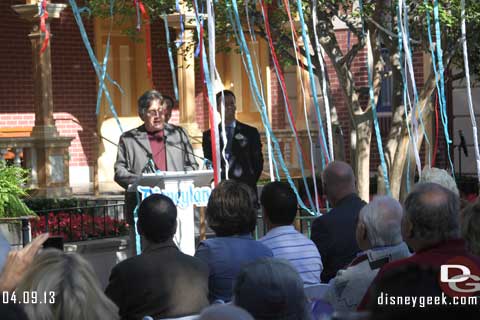 Mickey unveils a replica for the family to wrap up the ceremony.
Hope you enjoyed this special Disneyland event. For additional photos and details from this trip and others (including a full look at all the Windows on Main Street USA in the by request section) on my site, http://disneygeek.com Also be sure to follow me on twitter @disneygeekcom for pictures from the parks.