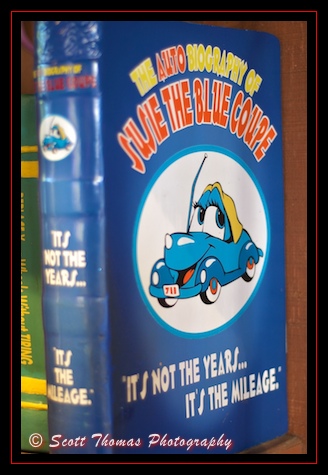 The Auto Biography of Susie the Little Blue Coupe in Mickey Mouse's Garage.
Nikon D70/50mm, 1/60s, f/1.8, ISO 280, EV +0.3
I found this nod to Walt Disney's animated short Susie the Little Blue Coupe from 1952 in Mickey Mouse's garage in Toontown. Narrated by character actor Sterling Holloway's distinctive voice, I remember watching the story of Susie on television broadcasts of Disney's Wonderful World of Color and thought her Auto Biography would make a perfect Disney Pic of the Week for the color Blue.