PERKS OF SAILING CATEGORIES1-3
This is the first cruise I have ever traveled in a suite/concierge. My great travel agent, Beci, was able to secure us the Walt Disney Suite as soon as the reservations for December 2007 became available. We decided MouseFest was the perfect time to splurge because we'd have lots of friends to share the Suite with.
Concierge cruisers have their own special line to check in at the port. They also have a small roped off area to wait. I always found this area a bit strange…it's between t check-in counters and the Ship Entrance….and has some round tables and chairs. The one thing it does do is allow us priority boarding on the ship. You kind of feel like you're in a holding area. LOL
At noon we were called and proceeded down the gangplank. Once on board, you and your carryon goes to an assigned area to meet with the concierge staff. This is really the first time we can talk with them as they donn't contact us prior to sailing, like is done on land.
After meeting with the concierge, we went over to Parrot Cay for lunch and to go over the afternoon schedule.
PHOTOS OF THE SUITE
First thing to do was to get photos of the Walt Disney Suite before all our luggage arrived and we settled in.
Here are just a couple pics, I load more after I return home: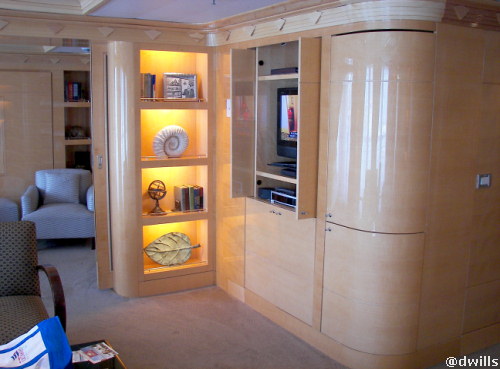 WALT SUITE TOUR
Next up is an "open house" in the Walt Suite for MouseFest cruisers who pre-registered.
Here's the magnet we gave the first 20 cabins to tour the suite.

MUSTER DRILL
At 4pm the all important Muster (safety) drill takes place. The ship horns sound and everyone returns to their cabins to put on the life jacket and head to your designated location. Each cabin checks in and the crew goes over some safety information. Once the all clear sounds, it is time to return to your cabin and get the Party Started!!!
SAIL AWAY PARTY
The Sail Away Party is one of my favorite parts of sailing with Disney. No other cruise line that I have been on celebrates leaving port like Disney does. The action takes place on Deck 9, at the family pool. MouseFest sailors gather on Deck 10, port side, to view the festivities from above.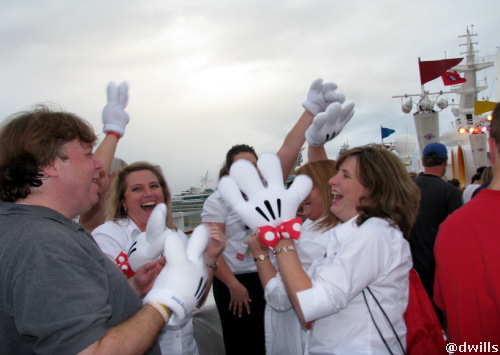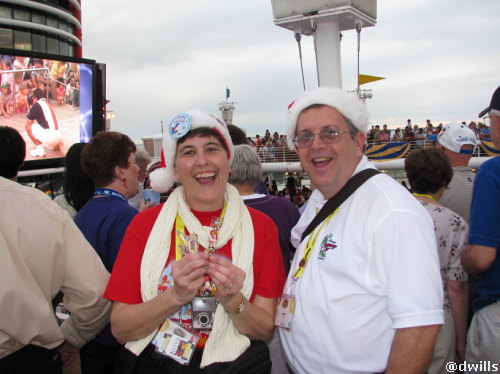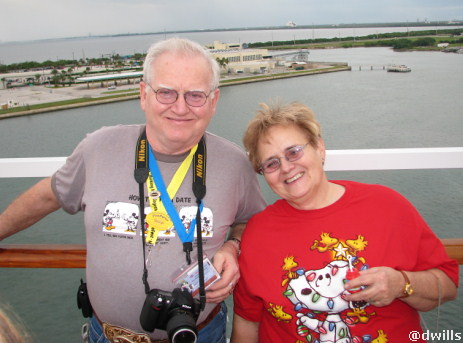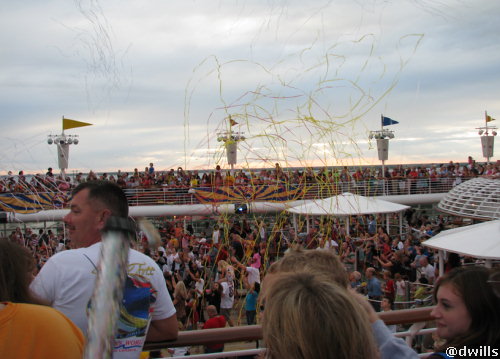 More to follow…..