FEBRUARY 12TH UPDATE:
Last night I attended the Rivers of Light show via Annual Pass wristbands. Folks started filtering in the seating area about 75 minutes prior to show time. Cast Members were directing guests where to sit.
The show began on time and then around the 9 minute mark it went dark and stopped. An announcement was made and we waited 5-10 minutes. Then another announcement said the show would restart in about 15-20 minutes. When it did restart, it did so from the very beginning.
As I said below, keep in mind this is a soft opening and not all effects may be working and the show may stop at any time and may or may not restart.
**********************************
It was announced a few days ago that the long awaited nighttime show in Animal Kingdom, Rivers of Light, would officially debut February 17th.
That said, the show is currently in a soft opening phase. Soft opening is a term used by Disney when an attraction or show has not officially opened but is in the final testing stages. The show may or may not go on, depending…..
There is NO guarantee the soft opening will continue or that the process for obtaining wristbands will continue.
Yesterday, February 10th, FastPass+ for Rivers of Light appeared in My Disney Experience. Once word got out, it booked quickly.
Also yesterday, wristbands were being given out in Animal Kingdom for DVC and AP holders.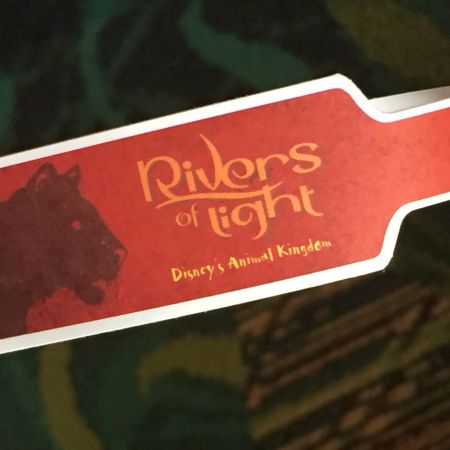 Today, February 11th, wristbands are being given out to AP and DVC folks for this evening's show. A little later in the morning, the FastPass+ appeared in My Disney Experience. You must have your entire party present for the wrist bands. Cast Members will put them on your wrist for you.
At least this morning, near the entrance to the Rainforest Cafe, 2 Cast Members were holding up signs, one for Annual Passholders and one for DVC. DVC members be sure to have your membership card with you.
So, if you want to see the show before it officially opens, either go to Animal Kingdom first thing in the morning to obtain a wristband, or keep checking your My Disney Experience account for possible day of FastPass+.
Please remember: There is NO guarantee the soft opening will continue or that this process for obtaining wristbands will continue.