To all who come to this photo trivia game, Welcome! Along the way, the photos can make us relive memories and see details Walt's Imagineers put into everything we love in Walt Disney World!
Stuart Savage, thank you for such a lovely note!
Also, thank you to everyone who voted for Deb Wills as the Best Theme Park blogger! I'm still disappointed that she got second (she's not, she's thrilled! Such a good heart!); she'll always be the best to us!

Last week's challenge: number #340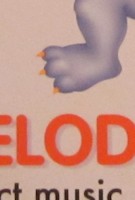 And here's the answer: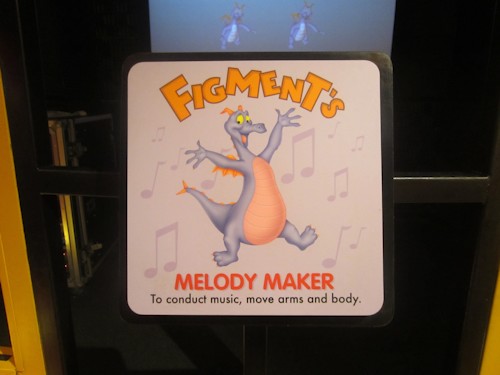 Copyright © Erin Blackwell
It's Figment's Melody Maker! Located in the ImageWorks "What If" Labs in Epcot's Imagination! pavilion.
Kristi Strembicki was the first to send in the correct answer! Congratulations to Kristi and to all our winners this week! Donna Frank, Jennifer Rowell, The Kertes Family, Jim &Lorie Sonnen, Eric Berger, Jonathan Thomas, Christi Ison, Theresa Rucando, Mary Beth Tarbet, Deb Ragno, Ellen Campbell, Vera Dercole, Kristi Kelly, Lori Rienhardt, Ellen, Olszak Family, Bryant And Ruben O'meara, Jenny Brennan, Shannon Heffern, Tom Swan, Tom Koval, The Gunnels Family, Virginia Pierce, Christy Dehning, Theresa Fontaine, Team Hill, Bethany Angermaier, Tricia Petty, James Warda, Andrew Carrieri, Pati Nystrom, Kelley Madensky, Erin Hammer, Megan Krainski, David Villarrubia, Vera And Izzy Williams, Phyllis, Pollyanna Buff, Kathie Peluso, Beth Richards, Tim Breaux, Ann Dunnington, Demetrios Makres, Stuart Savage (uk), Margot Garofalo, Christine Dagney, Yvonne Marchione, Mary Dieuliis, Danielle Harsley And Agnes Ciotti, Carolrn722, Tinkerbell Wells, Mary Ann Lamay, Mike Haeberle, Todd Johns, Kathy Davies, K Beasley, Laura V., Josh Carney, Sharon Pierce, Rosemarie Novelo, Sarah Francis, Angela Fennell, Jennifer Peterson, Candice Grimes, Tonya Gibson , Debbie, Scott Precise, Ralph Chamberlain, Missy Bremer, Kelly Deleon, Tyler Otts, Desiree Fremer, Kenny, Hobbes And Snorky, Arlene Alejandro-mace, Jennifer Harmon, Lee Deroia , James Wiley, Paul Moore, Susie Howard, Maggie Klotz, Eric Johnson, Karen Schlumpf, Linda Scrivano, Mike Mondoux, Stefanie Vest, Ken Daube, Chuck Sands, Louise Moss, Chris, Gretchen, And Katie Barnes, Beth Pleban, Maureen Handy, Christina, The Kahle Family, Nan Amor, Grumpy's Groupies, Maryann Romagnano, Etcoggins, Al Desimone, Deb Desimone, Tim Johansen, Suzanne Renfroe, Team Bonnie Sue, Les Stewart, The Long Family, Wayne Beck, Jennifer And Elizabeth Geno, Michele Zowacki, Lisa Bufo, Gabriella, Terry And Matthieu, Mike Amor, Caroline Steill, Vanessa Gordon, Josette Gabel, Carrie Mckinney, Russ Morgan, Jizelle Pickering, Julia Marsh, Elaine Tomko-deluca, Kevin Parmeland, Kymie Crews, Gail States, Bonnie Tulenko, Tricia Noble, Carla C, Patti Mccaffrey, Rob Blundin, Rebecca Keenan, Gloria Martin, Evald Olson, Dave Carriere, Karrie Duffey, Caroline Burmester, Nicole Benoit, Kelly, Scott Harrington, Angel Diven, Angela Horan, Mike Malampy, Les Whitten, Les Whitten, Vicki Britt, Jen Tremley, Shannon Murray, Hillary Waldroop, Erin, Betsy Silvestri, Walt Sent Us, Emily Hudson, Karen Adamakis, John Bickers, Kristin Dormuth, Brian Grabowski, Amber Slifer, Tom Higbee, Jane Johnson, Sarah Coleman, Kerry Mccaffrey, Olivia D, and Joan Lindley.
__________________________________ _____________________
Challenge #341 Where in the world is this?
We're staying in the parks again, although not necessarily the same one, for this week's challenge!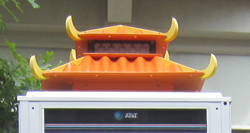 Do you know? Do you have a guess? Please send in your answer, before the end of the day on Thursday, July 24th, by clicking on the blue box below. Please do not post answers using the Feedback Form link at the bottom of this post.
See you next week, Players!


_______________________________________________________________________
Everyone who sends in a correct answer to a Where in the World Challenge this month will be entered in a drawing at the end of the month for some special AllEars® goodies!