Before we get started, allow me to point out that I'm still without the programs I normally use (my computer died) and am using a combination of HP Photosmart Premier for very limited editing and Paint to add my copyright.
This week Scott, Barrie, and I invite you to join us in Epcot, specifically at the Italy pavillion. Here you will find a full service restaurant, chocolates and wine for sale, as well as art, perfume, and clothing. Venice is the inspiration for this glimpse of Italia.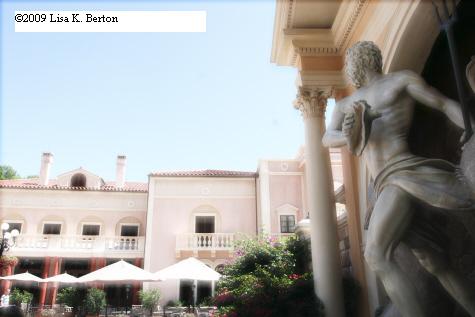 Canon EOS 30D and Canon 17-40mm USM L
I used a softening "filter" on HP Photosmart Premier to give the image a dream-like feel.
Neptune, god of the sea, overlooks the pavillion and patiently waits for his table to open at Tutto Italia.
Stay tuned for more photos on Thursday and Saturday.