Yesterday's EPCOT
by Pete Murphy
AllEars® Guest Columnist
Feature Article
This article appeared in the September 9, 2014 Issue #781 of ALL EARS® (ISSN: 1533-0753)
Editor's Note: This story/information was accurate when it was published. Please be sure to confirm all current rates, information and other details before planning your trip.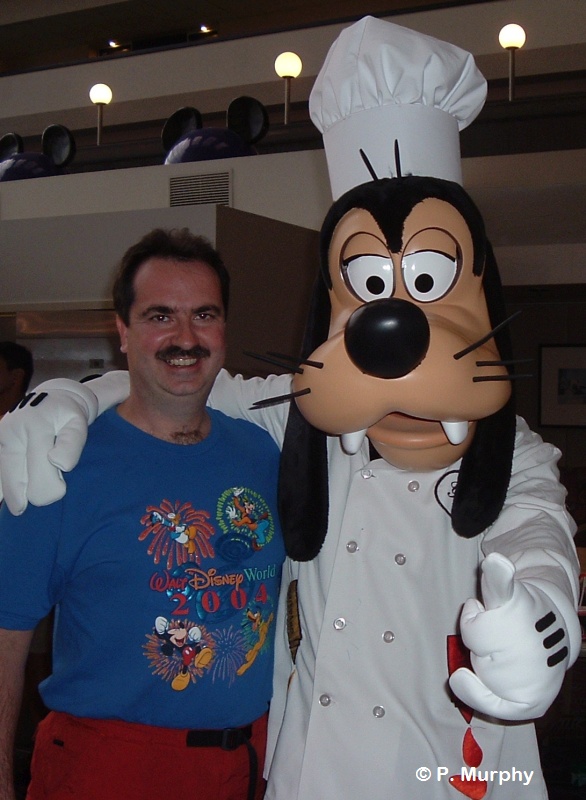 I don't know if there remains much of a debate over the issue, but EPCOT has certainly stood for quite a few words over the years. Initially it was an acronym for Experimental Prototype Community (or City) Of Tomorrow. I've heard the letters also stood for Employees Payday Comes On Thursday, or even Every Person Comes Out Tired!
Now I guess it's just Epcot, and like NASA or LAX, the meaning behind those letters is less important than the images they conjure. For me, several of those images come together to form the memory of a trip I took to EPCOT with my brother in 1989.
This trip was during our Spring Break. We were off for a week from the rigors of college and law school, and heading to Key West for some beach and sunshine. Even though the trip ended with my suffering a bad case of the flu and our car breaking down in the Keys, EPCOT in those years was truly a bright spot.
Driving down from the Chicago suburbs was a long, nonstop cruise. We left late in the evening after my last class, and so drove all night and most of the next day to get to Orlando. My car at the time was a used Chevy Malibu Classic that had seen better days. It was big enough for us to take turns sacking out on the back seat, as we switched off driving duties between rounds of coffee. Arriving in the early afternoon, we found a cheap motel in Kissimmee with a pool, and relaxed the rest of that first day in Florida.
Next morning, we grabbed a tourist guide and map of Orlando in the motel lobby and headed to EPCOT. Neither of us had seen Disney World since we were kids back in 1973, and EPCOT was still a relatively new park in the late '80's. The books of ride tickets we remembered had long since been retired, and it was convenient to pay a single price for admission, instead of budgeting the E tickets to get the most out of the park. We also had the luxury of riding our favorite attractions again and again until we ran out of time. How cool was that?
Spaceship Earth, which we quickly and informally dubbed the EPCOT Ball, was a magnet that immediately drew us in from the entrance. Not finding the ride's queue, we wandered into the Guest Relations area just south of the Ball. I found an available computer kiosk and was soon talking onscreen to an attractive hostess at the Rose & Crown Restaurant about our evening dinner reservation. This was all pretty impressive, considering only the Jetsons had television phones and Skype wouldn't be invented for another 20 years or so.
After confirming for dinner, we made our way around to the main ride entrance, and hopped aboard the first available ride car. Traveling through the darkness, we listened as Walter Cronkite began to explain mankind's history from the perspective of communication.
Walter's delivery gave a certain solemnity and importance to Spaceship Earth, and I felt a vague sense of accomplishment that I was learning something while enjoying the scenes go by. I hadn't known that Islamic scholars helped preserve the wisdom of Rome after its fall, or of the role that monks played in storing this knowledge in their ancient abbeys.
Next came the Renaissance, the virtual explosion of art and culture, and, soon after, the high-speed world of technological communication. As the music of Tomorrow's Child reached its crescendo, the ride concluded with grand images of a future with awesome technology and limitless possibilities. You couldn't help but be impressed, and feel pretty good about the world and your place in it.
My brother and I probably rode Spaceship Earth half a dozen times that day, and I still make it my first and last ride when I visit Epcot. It's changed over the years: updated with interactive computer screens in each ride car and the surreal animations of the new woolly mammoth hunt. I also like the image of the young engineer (unofficially Steve Wozniak) toiling away in his garage on his first computer, next to the orange car parked outside. And the woman in go-go boots working in what's now an "old-fashioned" computer lab. I do miss the shimmering city of the future, its bright lights bridging the ocean between Europe and our New World, and symbolically bridging the past and future.
We also took time for the whacky World of Motion (now replaced by Test Track), El Rio del Tiempo in Mexico (before the Three Amigos), and Journey Into Imagination (then hosted by the Dreamfinder). We finished with a fine dinner of roast beef at the Rose & Crown, although I didn't see the pretty hostess again.
The remainder of our trip to the Keys was not spectacular. I came down with the flu a few days later, right before the water pump quit on the old Malibu Classic, which stranded us in Key West for an entire Sunday. Months later I was still paying off the bill from Key West Memorial Hospital, where I spent eight hours on my back getting IV fluids for severe dehydration. In hindsight, I probably should have stayed in Orlando.
Walt Disney World is not the same place it once was, and that's certainly true of Epcot. I've always thought of Epcot as a larger, more expanded vision of Tomorrowland, which in my mind it still is.
If I miss Food Rocks sometimes, I'm rewarded with Soarin', which now occupies the same spot. Today's Disney experiences are perhaps closer to Walt's dreams. Soarin' is arguably a more immersive version of Dreamflight, as Test Track is compared to World of Motion, or Mission: Space compared to Flight to the Moon. It's a bit sad that the world doesn't have room for all of them.
Changes to Epcot come and go, yet a few hours of digging online can retrieve videos of most of these early classics. It's not quite the same as being there, I'll admit. Still, a few minutes with these treasures continues to spark my imagination. And I feel a little better about the world and my place in it.
= = = = = = = = = = = = = =
RELATED LINKS
= = = = = = = = = = = = = =
See Pete's previous column for AllEars®:
Disney Nostalgia, Issue #772, July 8, 2014
Spaceship Earth attraction page:
http://allears.net/tp/ep/e_spe.htm
Epcot Archives:
http://allears.net/tp/ep/ep_archive.htm
-=-=-=-=-=-=-=-=-=-=-
ABOUT THE AUTHOR
Pete Murphy is a private practice attorney in the South Chicago suburbs, where he lives with his wife Maureen, their two children, Connor and Erin, and cat Mittens. He is a graduate of Purdue University's English Writing Program and N.I.U. College of Law, and writes travel articles as an independent journalist. He first visited Walt Disney World at the age of 9 and has returned more than 20 times. His favorite park is Epcot, and he enjoys returning every couple of years to see what changes Disney has "Imagineered." Pete is also a scout leader and church cantor. When not working, his other interests include travel, music, novels, running, and of course, everything Disney!
-o-o-o-o-o-o-o-o-o-o-o-
Editor's Note: This story/information was accurate when it was published. Please be sure to confirm all current rates, information and other details before planning your trip.