Do you have a Disney World trip coming up?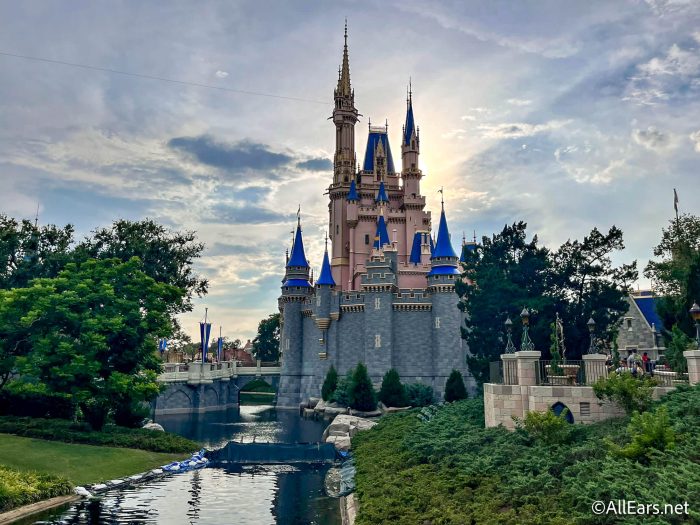 If you're like us you're currently panicking about what to wear — fret not. We've got you covered! There are lots of great options that will keep you comfy, well-dressed, and subtly Disney-themed and we're bringing you ideas for the best backpacks to bring. Let's check them out!
Today, we've got a lot of shirts to go over and not much time, so let's dive right in and plan those outfits for your next Disney trip.
But first, do you have Amazon Prime? If you don't already have it, you can click the link below to sign up for a FREE trial and potentially save some coin in the process.
Now let's get right to it!
The first shirt is straight from Pride Rock!
A purple pride rock tank will be the base. Go ahead and pair it with white pants, sandals, and a tan fanny pack. Throw on some matching bracelets and hair Simba from your ears.
This next look is based on the monorail.
This one's for the gents. Grab those black joggers and blue shoes and a blue monorail top. Throw the silver MagicBand+ to finish off the look.
Next up, let's show off how the princesses have our hearts.
Let's have some fun with this one. The base colors are obviously white, black, and yellow. Throw on that white top with your princesses in a heart and wear black shorts and a black fanny. Rock those yellow kicks. Oh, and don't miss out on those yellow Minnie ears for that chef's kiss.
This one is all about the '90s and our boy Powerline!
We all wanted to be Powerline and you get to! Rock the on-brand shirt and pink shorts. Lace-up those air force 1s and sling the yellow bag over the shoulder. And don't forget the prismatic shades!
Listen, sometimes the answer is tie-dye.
It's time to break out your tie-dye Mickey top for this one. Pair it with pink sneaks and a pink Mickey hat. And don't forget those black shorts and black MagicBand+.
Hey, it's time to rep your main girl Jessie with this one!
Start with the black tee with Jessie on the chest. Time to break out that cow print cowboy hat and skirt. Wear your black sandals and dangle your boots from your ears.
This top and this whole look is all about being casual.
Time to wear a simple gray top with the appropriate Disney quote. Rock the classic Minnie Ears with this one and simple silver Mickey earrings. Oh and don't leave without your shades.
Hey it's time to go back to the 80's with our OG couple.
It's all about the pastels and lose fits here. All you're missing is a trapper keeper. 
Here's one for you Little Mermaid fans!
We're channeling our inner mermaid with this one. Start with your off-pink mermaid tail top and mermaid leggings. Accent everything with red kicks and a fanny or backpack.
It's time to rock out with your besties Mickey and Donald.
The color scheme is classic Mickey with this one. Just make sure to have your boys Mickey and Donald on the chest and your red fanny. And while you're at it, wear your yellow Minnie Ears too.
This one is for all you rebels out there.
Let's take a minute and celebrate our favorite galactic princess with this white and black look. Gotta make sure to rep the galaxy girls with the top and your backpack. Have some rebel pride dangling from your ears for the cherry on top.
You space rangers will love this one.
It's all about the black, purple, and green here. It's your choice whether you want to rock the tee or the flannel.
Here's another one for you space princesses!
This look is the way. So is the top. The skirt just screams the galaxy and your Minnie ears do our princess proud.
This look is for those days when you just feel a little mad!
Double down on the green and gray with this one and don't skip out on that gorgeous hat.
Let's let that imagination run wild with Figment!
Ladies, let's do our little dragon proud. Rock the purple tulle skirt and matching ears. Make sure to add the Spaceship Earth accents for the win!
Heading out to Animal Kingdom? This is the right top for that!
A black Timon top and khaki bottoms are the way to go for this look. It's really all about the socks for this one.
Love Dumbo? This is the look for you!
Start everything with your favorite Dumbo top and gray tulle skirt. Step into those red shoes and make sure to grab your Dumbo bag and ears on the way out the door!
How about considering this Magic is Calling Double Sided – Adult Shirt?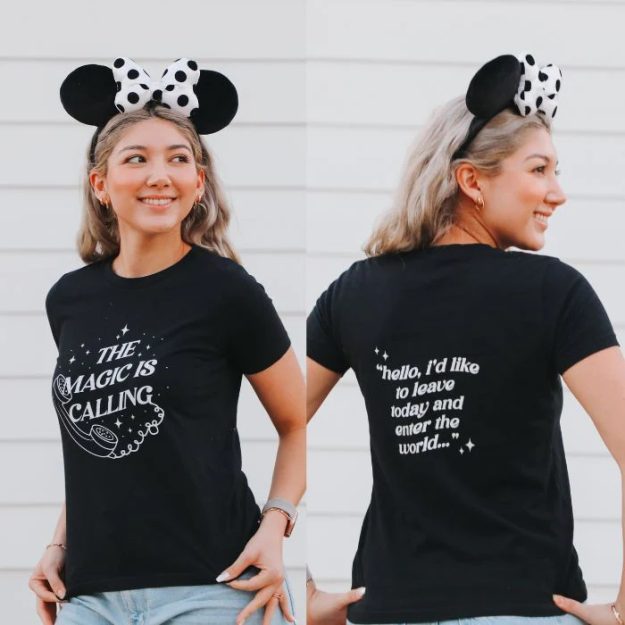 If the magic is calling, what's one to do but answer?!
Or maybe this Magic Vibes Shirt might be the one?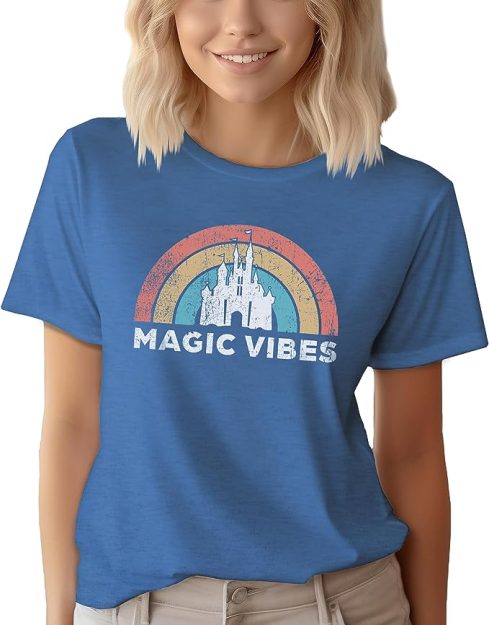 Let them know that you're all about the magical vibes with this one.
Cosmic Rewind fans, this People Of Epcot Epcoters Epcotians Citizens Of Epcot T-Shirt is for you.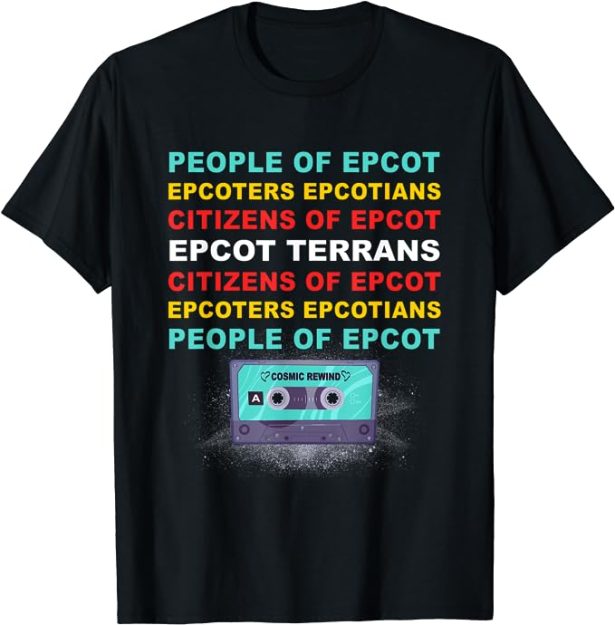 Who knew there were so many different ways to call us Earthlings?
What about this Making Magic Happen T-Shirt?
This one makes for a good option for your group to wear.
Or maybe consider this Disney Lilo & Stitch Just Here For The Food T-Shirt.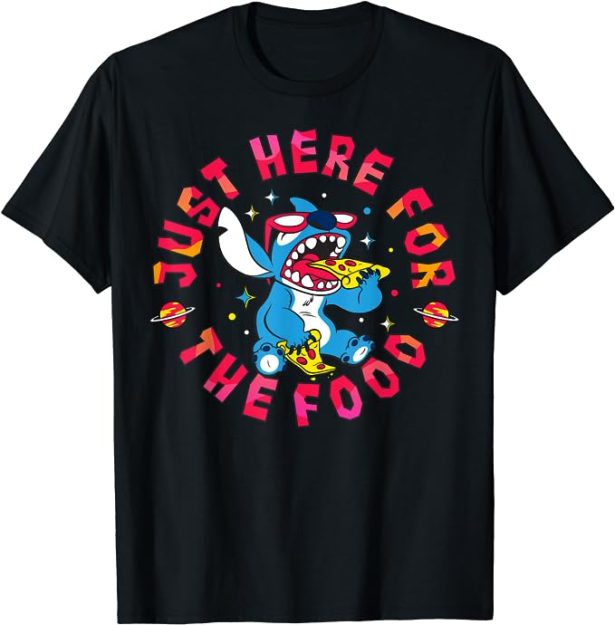 You did say that you want a new look for the Food and Wine Festival, right?
How about picking up this Magic Magic Magic Vacation – Adult Shirt?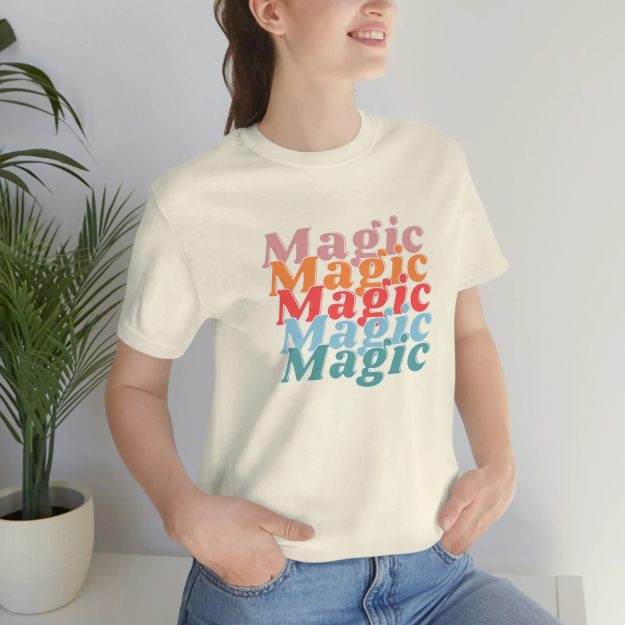 It really is all about the magic.
You've got to see this Disney Mickey And Friends Mickey Mouse 90's Portrait T-Shirt.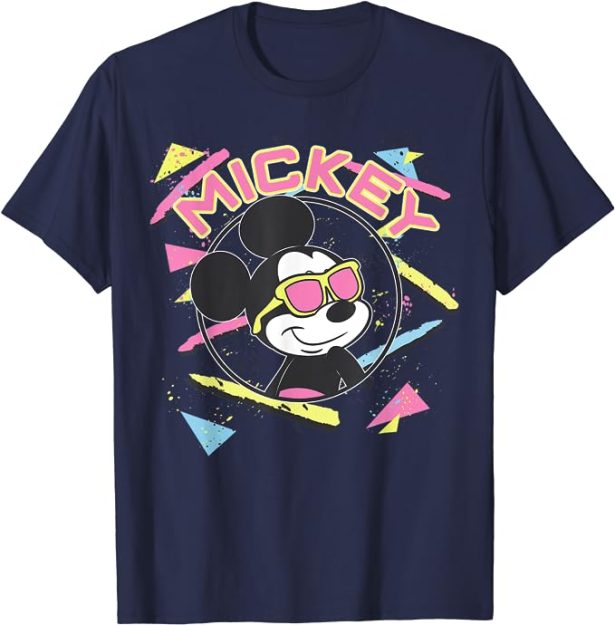 Let's bring the 90's back with this one!
Let's talk a moment to talk about this Believe in the Magic Tank Top.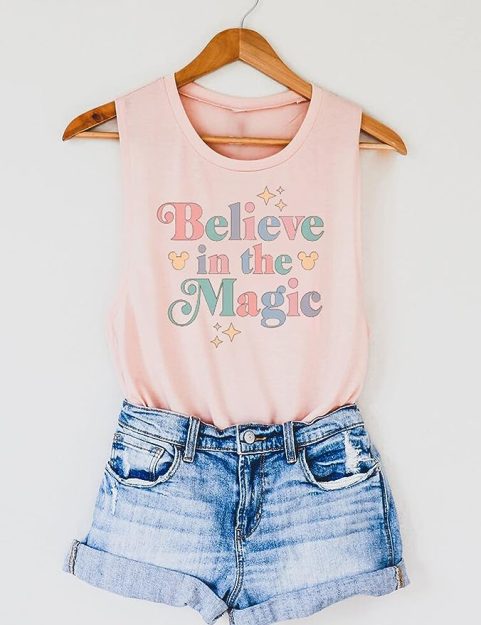 While it's still summer, this could be the new tank to keep you cool while you're at the parks.
Hey, Haunted Mansion fans. Check out this Beware of Hitch Hiking Ghost Shirt.
Maybe this could be your look for the Halloween party?
Toy Story fans, how about considering this You've Got a Friend in Me T-Shirt?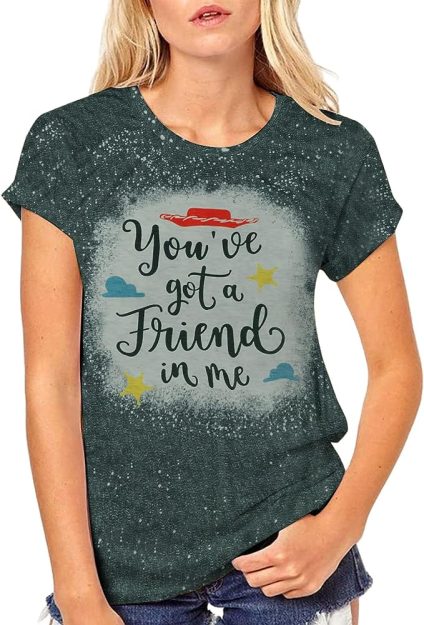 This would be perfect to rock while you're hanging out at Toy Story Land.
Last up, here's this Marvel Guardians of the Galaxy Awesome Mix Tape Logo T-Shirt.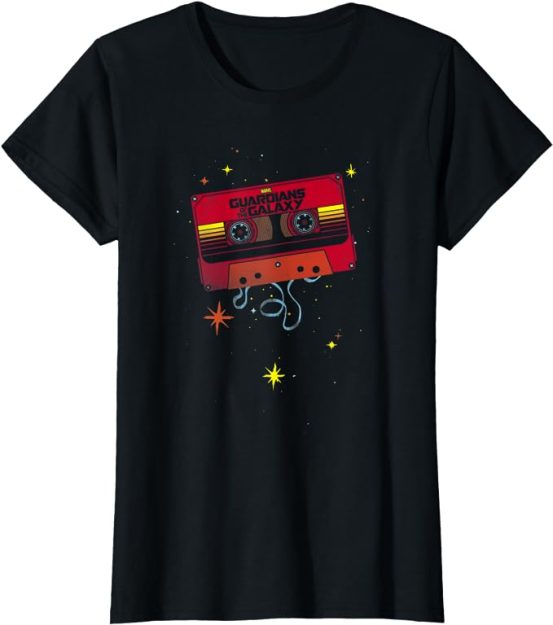 Is there a more perfect shirt to wear while you're at EPCOT, especially when you're rocking with the Guardians on the Cosmic Rewind?
We've got TONS of other ideas over on AllEars Style for all price points, so if you're needing outfit inspiration, you know where to find us. Stay tuned to AllEars for all our latest outfit ideas and Disney news!
Which of these looks is your favorite? Let us know in the comments!