DISCLOSURE: This post may contain affiliate links, which means when you click a link and make a purchase, we receive a commission.
When it comes to air travel, there are a LOT of rules that passengers must comply with.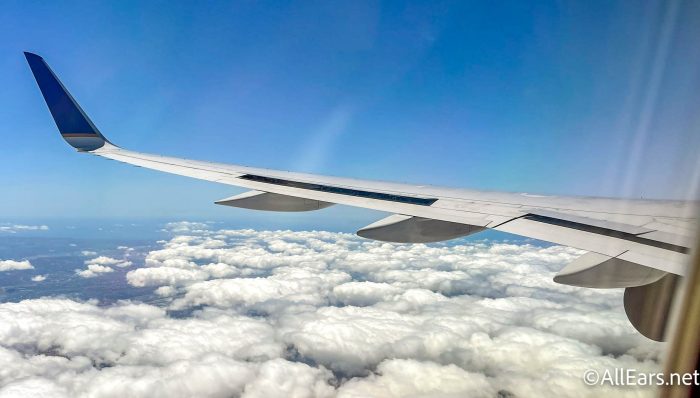 Some of these rules are pretty easy to understand, but at times, travelers are not 100% sure what the rules are about bringing certain items in their carry-on. We have learned that lightsabers can be carried onto a plane, but there's one item that you might think is okay to bring that actually ISN'T: peanut butter.
Okay, let's be exact — you CAN carry peanut butter onto a plane, but only if you have 3.4oz or less in a container. That's because the TSA classifies peanut butter as a liquid.

Yes, it doesn't SEEM like a liquid, but according to the TSA, the definition of a liquid is something that has no definite shape and takes a shape dictated by its container. Also, this applies to Crunchy Peanut Butter.
However, according to the TSA's website, should you take that peanut butter and put it between two pieces of bread, making a Peanut Butter Sandwich, peanut butter is then okay (we didn't say the rules made sense). So if you want a snack while flying, that's an option.
Suppose you DO want to take some peanut butter through airport security. You can do so as long as it's in smaller containers. Or you can bring something like these Skippy Peanut Butter Mini Pouches along with you.
So keep that in mind the next time you travel and you want to bring a jar of peanut butter with you — just remember you'll have to pack it in your checked luggage or have it in smaller containers or pouches. Or better yet, just make a peanut butter sandwich (or peanut butter and jelly, if that's your preference).
If you have questions about other items you can and can't have in your carry-on bag, you can search the TSA's website for more information on that item. Keep following AllEars for more travel tips and tricks!
Join the AllEars.net Newsletter to stay on top of ALL the breaking Disney News! You'll also get access to AllEars tips, reviews, trivia, and MORE! Click here to Subscribe!

Have you ever had peanut butter confiscated at TSA security? Let us know in the comments!