Downtown Disney is going through a huge reimagination right now!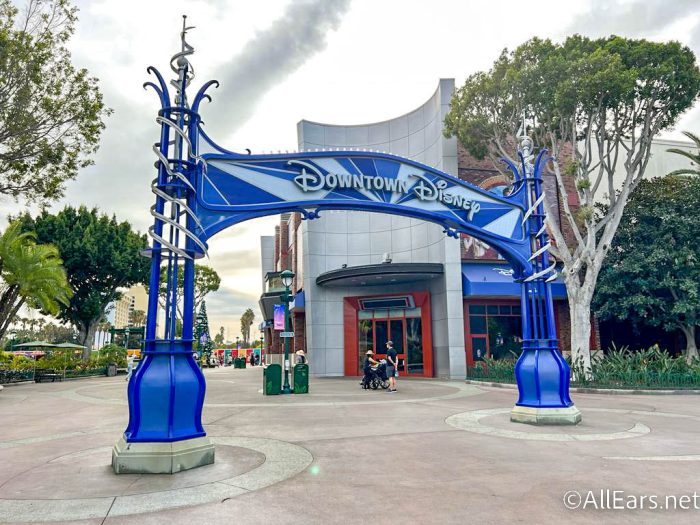 The shopping and dining district is currently full of construction projects including some new dining spots, store refurbishments, and more. In order to make space for the new, some locations must close, and now we've got a closing date for two restaurants.
Back in April 2022, Disney announced that new restaurants Paseo and Centrico would bring Mexican cuisine to Downtown Disney in the locations currently occupied by Catal and Uva Bar & Cafe. While we haven't heard any more about these new restaurants specifically, we know that these two existing restaurants will close soon.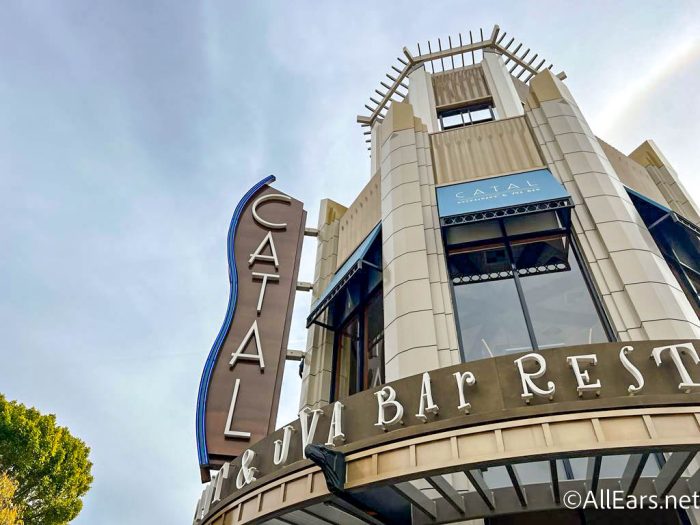 On the Disneyland website, there is a notice saying Uva Bar & Cafe and Catal "will soon be closing to make way for an exciting new addition to the Downtown Disney District!"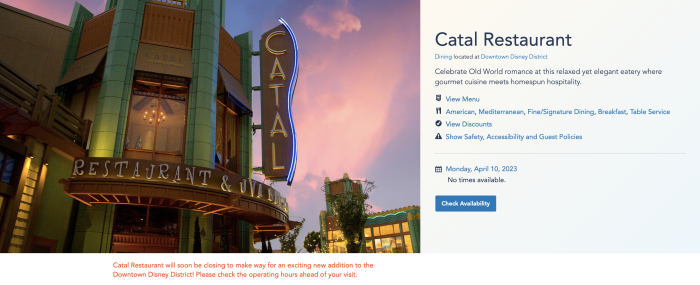 There are hours listed through April 9th, but starting April 10th, there are no hours listed for either location.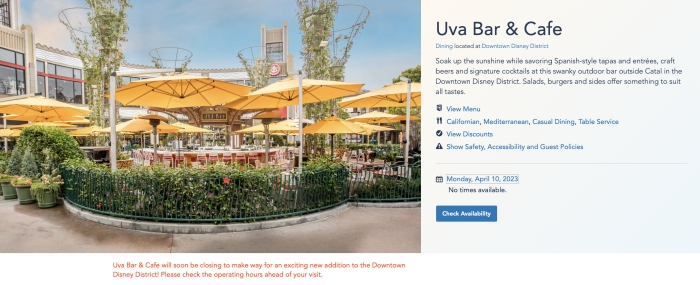 Ralph Brennan's Jazz Kitchen recently went through a refurbishment and we know that Din Tai Fung and Porto's Bakery are set to come to the shopping and dining district.
We'll be sure to watch for more updates from Downtown Disney and we're looking forward to these new additions.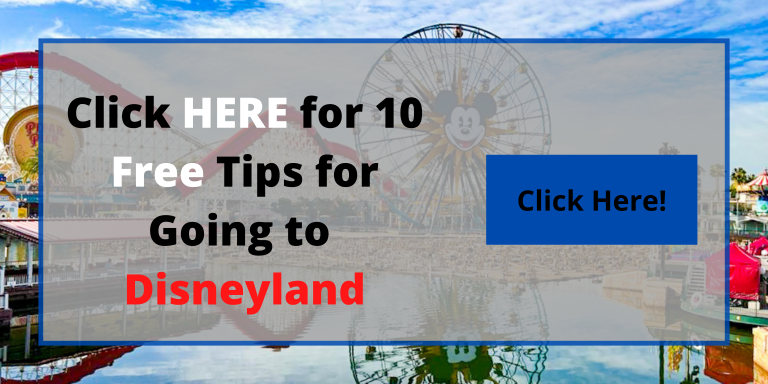 Are you looking forward to the changes at Downtown Disney? Let us know in the comments!