Marvel fans rejoiced when Disneyland's Avengers Campus opened in 2021. It brought an entirely new land to Disney California Adventure PLUS brought in some of Marvel's most popular characters for meet and greets.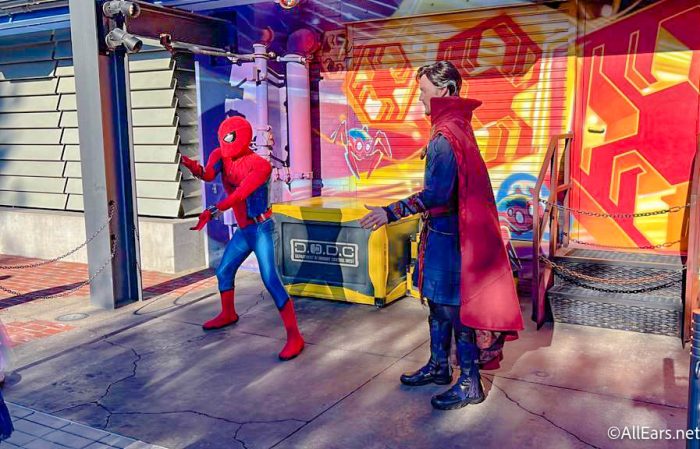 Avengers Campus is impressive, and the new WEB Slingers attraction there is a lot of fun, but now, that Avengers Campus is not the BEST one. No, the best Avengers Campus lies across the Atlantic Ocean in Disneyland Paris.
Disneyland Paris' Avengers Campus recently opened, and after seeing all the announcements, attractions, and characters, we're starting to see how Avengers Campus in Disney California Adventure got cheated. So let's compare the two, based on what they offer.
Attractions
Disney California Adventure's Avengers Campus only has two attractions: the aforementioned WEB Slingers: A Spider-Man Adventure and Guardians of the Galaxy: Mission Breakout. Technically, only one of those rides was new to the park, though — Mission Breakout is a rethemed version of Tower of Terror and existed several years before Avengers Campus opened.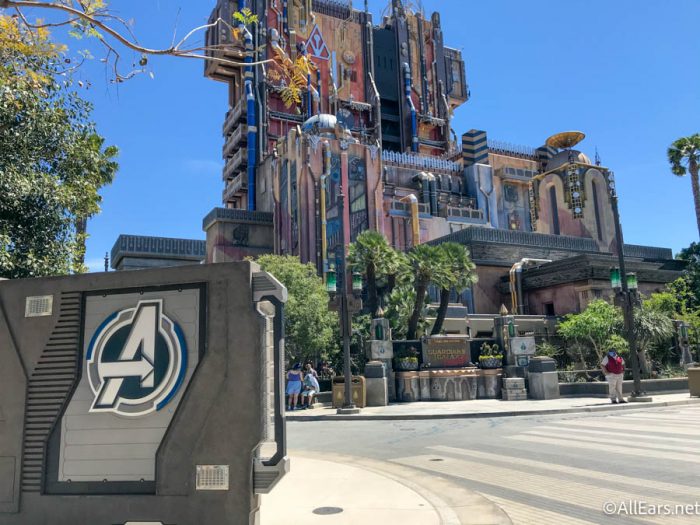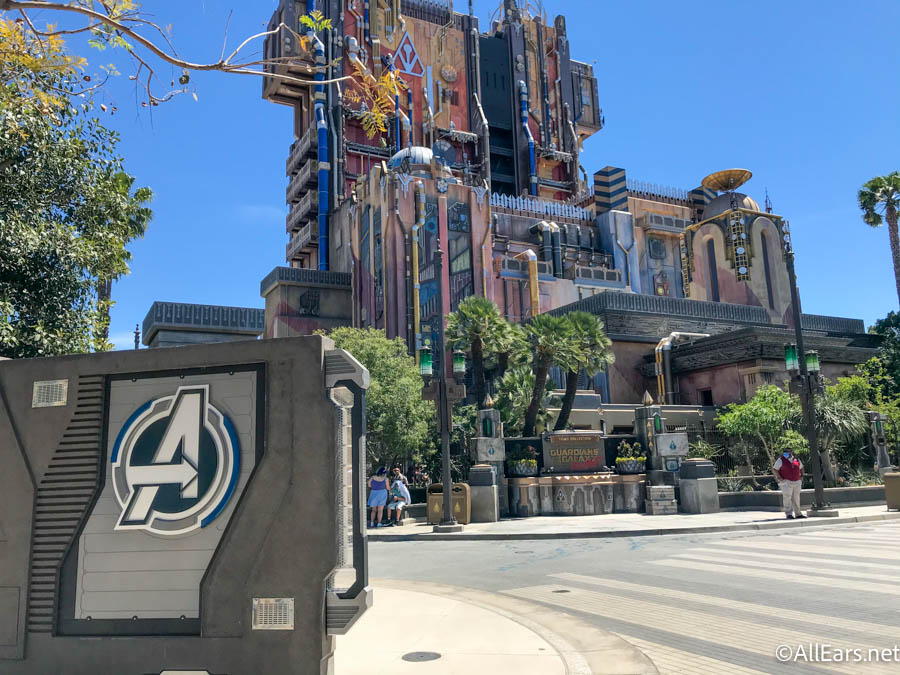 In comparison, Disneyland Paris' Avengers Campus also has two rides, including its own version of WEB Slingers, Avengers Assemble: Flight Force, and the Hero Training Center. Avengers Assemble: Flight Force is technically not new — it's a revamped version of Rock 'n' Roller Coaster.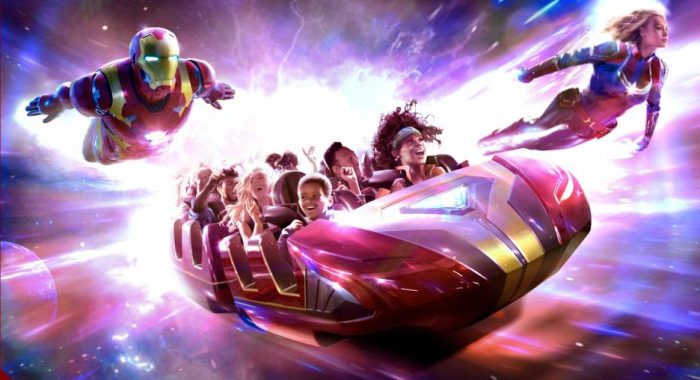 So, technically, both lands have the same number of attractions, but one has a roller coaster, which many guests might prefer over a drop ride like Mission Breakout.
Winner: Disneyland Paris
Size
When it comes to the sheer size of the land, Disneyland Paris also has a little bit more bragging rights. Whereas Avengers Campus in Anaheim is only 6 acres, Disneyland Paris' Avengers Campus covers 6.79 acres.
Yes, they're close in size, but Disneyland Paris wins out here, too.
Winner: Disneyland Paris
Technology
There are some pretty cool special effects in Anaheim's Avengers Campus, including a Spider-Man robot that soars across the top of the land's buildings. However, Disneyland Paris has an Iron-Man animatronic in the queue of the Avengers Assemble: Flight Force roller coaster in his Mark 80 armor.
However, Disneyland Paris went a little extra with its opening ceremony, which featured both drones AND fireworks — and it was spectacular.
Winner: Disneyland Paris
Food
Okay, so let's talk about food. At Disneyland in Anaheim, Avengers Campus has the Pym Testing Kitchen, Pym Tasting Lab, Shawarma Palace, and Terran Treats. Although we might expect Paris to have more food options, there are only two dining spots in its Avengers Campus: Pym Kitchen and Stark Factory.
However, Paris' version of Pym Kitchen is a buffet with assorted extra-large and extra-small offerings. From the photos we've seen, there is way more fun food available here than at its California counterpart. Have you seen that giant OREO?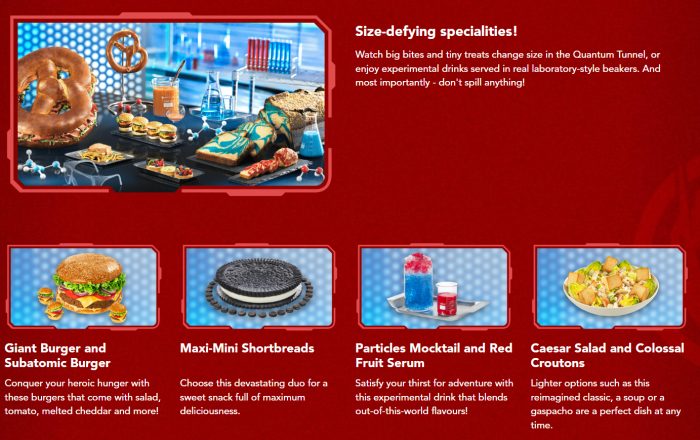 Stark Factory is actually set in Agent Carter's old office, so it's already gone above and beyond for theming. Here, guests can enjoy various artisan pizzas, pasta bowls, ice cream treats, and desserts. But really, the theming here gives Disneyland Paris the edge again.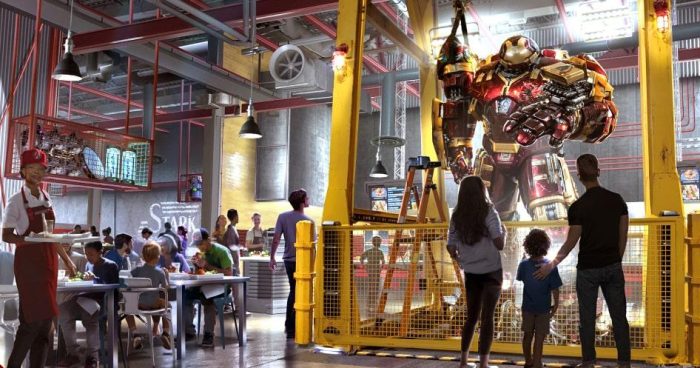 So although Disneyland Paris offers fewer dining options in its Avengers Campus, the theming and food seems way better than what California has to offer.
Winner: Disneyland Paris
Characters
So what about characters? Well, Disneyland Paris is pretty new, but many of the same characters we see in California appear there. Both parks have the Dora Milaje, Spider-Man, the Guardians of the Galaxy, Black Widow, Black Panther, and more.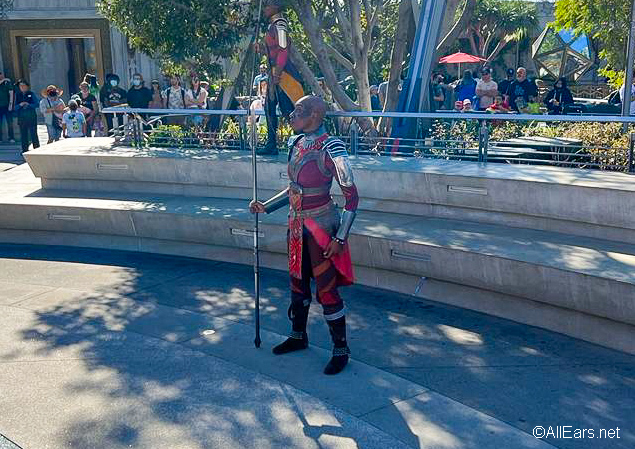 Disneyland in California, though, does have Doctor Strange's Ancient Sanctum, as well as characters from the most current Marvel movies and TV shows. PLUS, the Oogie Boogie Bash brings in many villains from the Marvel universe. We'll have to see if Paris can compete with that. But for now, Disneyland in Anaheim wins with its characters.
Winner: Disneyland (in Anaheim)
When you look at what each Avengers Campus offers, though, it does seem like Disneyland Paris does come out ahead in what it offers. Now you just need to start planning a trip to France to check it all out.
Are you interested in a Disneyland Paris trip? We've got a planning section to help you get started. You can also check out the resort's hotels and attractions.
Want to visit Disneyland in Anaheim? Start here for an overview of the resort, and then when you're ready, learn more about Disneyland's hotels, attractions, and restaurants.
Join the AllEars.net Newsletter to stay on top of ALL the breaking Disney News! You'll also get access to AllEars tips, reviews, trivia, and MORE! Click here to Subscribe!

Do you have plans to visit Disneyland Paris? Let us know in the comments!