DISCLOSURE: This post may contain affiliate links, meaning when you click the links and make a purchase, we receive a commission.
Calling all Potterheads and makeup lovers! Have you been dying to try out all those popular eyeshadow looks you see on TikTok and Instagram, but can't find inspiration?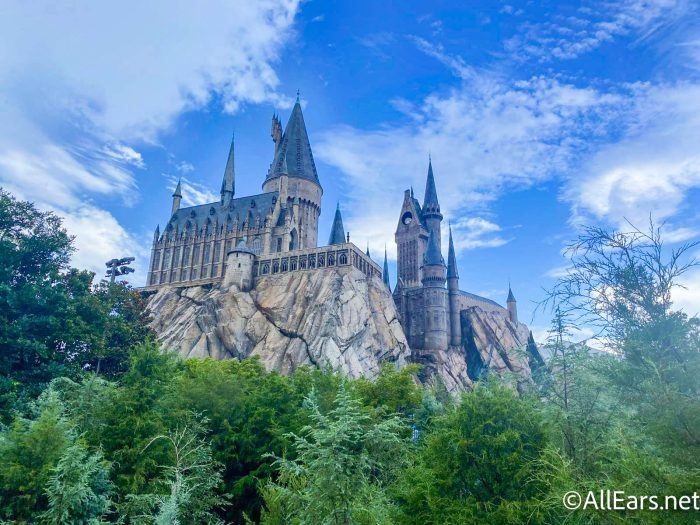 Why not try basing a look on your favorite Harry Potter character?
Check out our picks for eyeshadow palettes that fit your favorite witch or wizard.
Harry Potter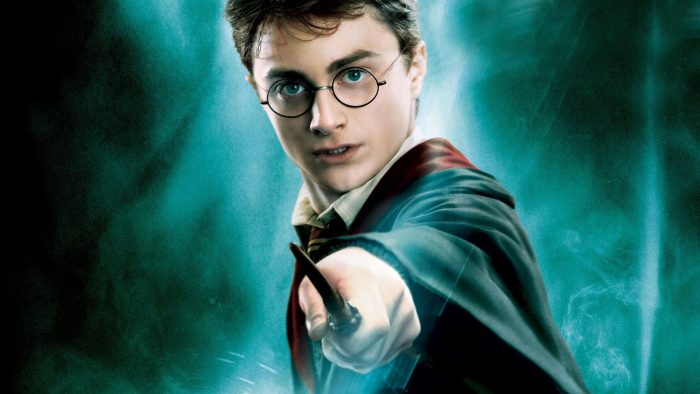 Okay, ignore the fact that this is a Chicago Bulls palette- the colors fit Harry perfectly! Along with the quintessential Gryffindor red, there are both light and dark colors, representing the light and dark moments Harry experiences throughout the series.
We also love this palette because the black shadow included is more unique, filled with red shimmer instead of the standard matte black most palettes have. Think of all the cool looks you could create with these colors!
Hermione Granger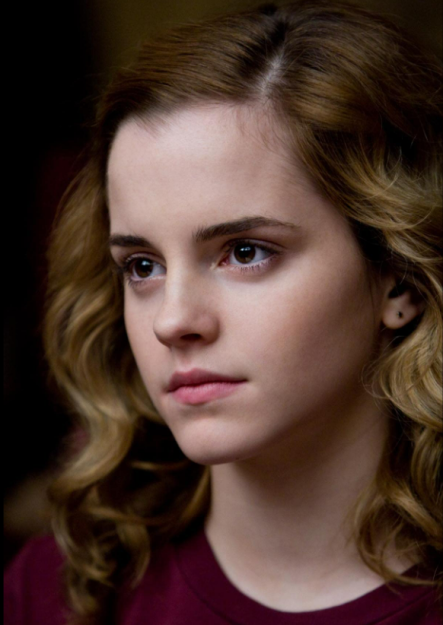 We are so in love with ColourPop's Clearly in Love palette! The brightest witch of her age, we feel Hermione is best represented through warm browns and pinks.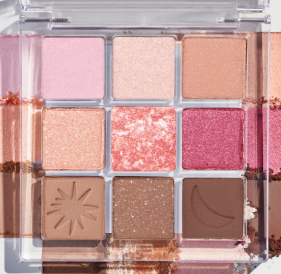 This palette features a nice combination of matte, metallic, and shimmer shades for TONS of look combinations! We recommend using this palette to create an eye look based off of Hermione's iconic pink Yule Ball dress by layering the different pink tones. 
Ron Weasley
We just HAD to pick a vibrant, orange palette for one of our favorite gingers! Several tones of orange make up this travel-sized palette, perfect for bringing with you on the go. Also included are a light and dark shade which allow you to really expand the uses for the different orange tones.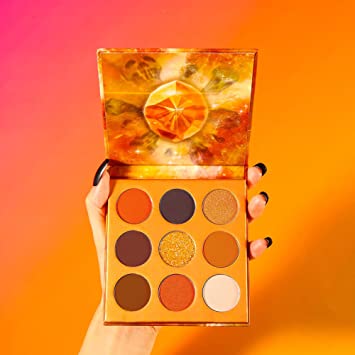 If you want to try faking Ron's freckles, spray a small pointed brush with setting spray, dip into the darkest color, and dot across your nose bridge to get that signature Weasley complexion!
Draco Malfoy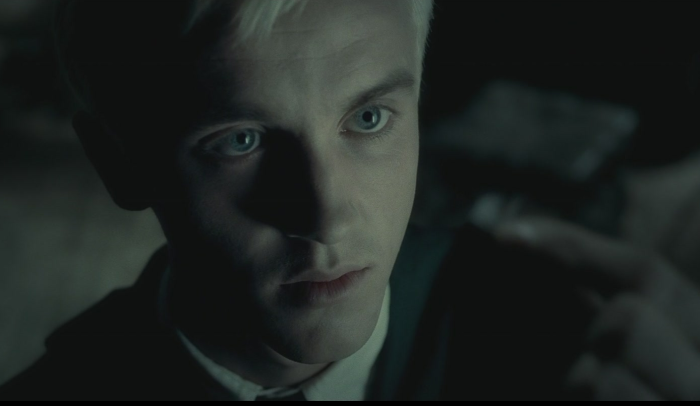 Whether you preferred him as a villain or fell in love with him after his redemption, Draco Malfoy is that kid we all love to hate. This palette really captures his character in these Slytherin greens spanning from dark to light, just like his personality.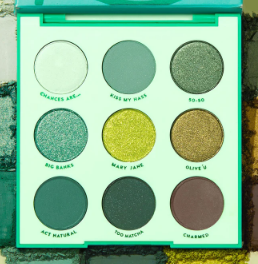 We especially like the center olive colored shimmer shadow, which we recommend placing on the center of your eyelid for an eye-catching pop. Feel like you just drank a glass of Felix Felicis with the Just My Luck eye shadow palette!
Ginny Weasley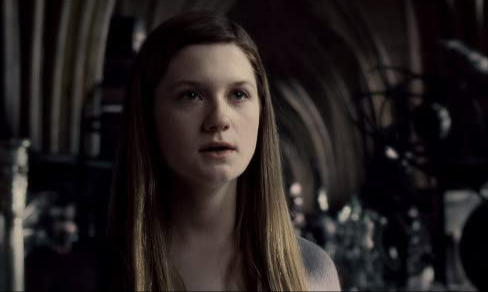 Sure, maybe book Ginny was better than movie Ginny. But we still love her! Ginny often offsets her ginger coloring by wearing green, a complimentary color to red. To avoid looking like a Christmas tree, we like the combination of a more orange-y red and a more blue-ish green.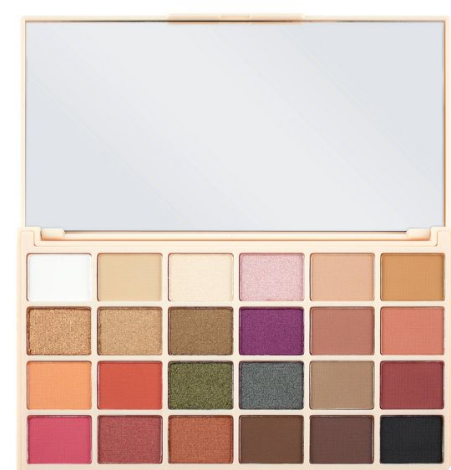 This palette includes those colors, plus many more that cover the variety of colors Ginny wore throughout the series. For great color payoff and to maximize the intensity of these shades, prime your eyelids with a product like the Elizabeth Mott Thank Me Later Eye Primer.
Luna Lovegood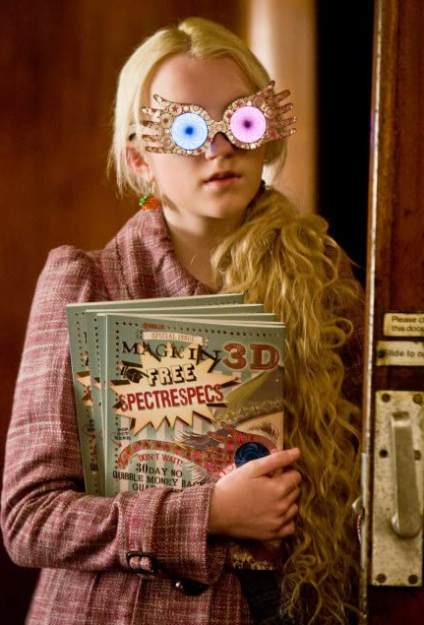 Some people think she's spacey, but us true fans know that Luna is one of the smartest Ravenclaws out there! We often see Luna in differing shades of purple, and this palette really truly encapsulates that.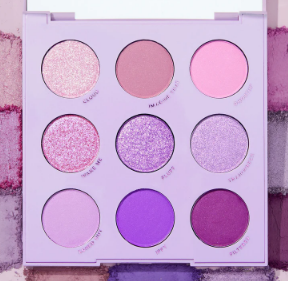 The colors here are on the cooler side, so if you prefer warmer tones in your eye makeup this might be one to skip. To get that wide-eyed look Luna often has, dab some of the lightest shade in the upper corner of the palette into your inner corners near your tear ducts to really open up your eyes.
Sirius Black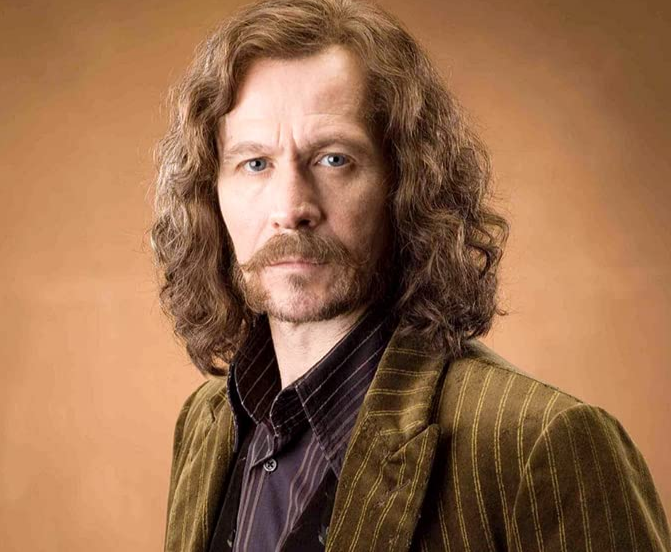 Something about Sirius's character gives us warm vibes, maybe because he was such a kind and comforting presence to Harry. For his palette we chose a warm, nude palette that includes some of the darker shades he often wears (and we couldn't pick a Sirius Black palette without… well… black!).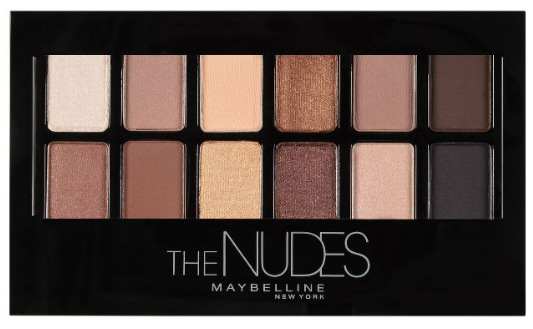 Reviewers say this palette is a great one for beginners, so don't be afraid of the darker shades! They also say the colors are easy to build and blend on the eyelid. When working with dark colors, we recommend doing your eyeshadow first and then concealer and foundation after to avoid any mistakes!
Severus Snape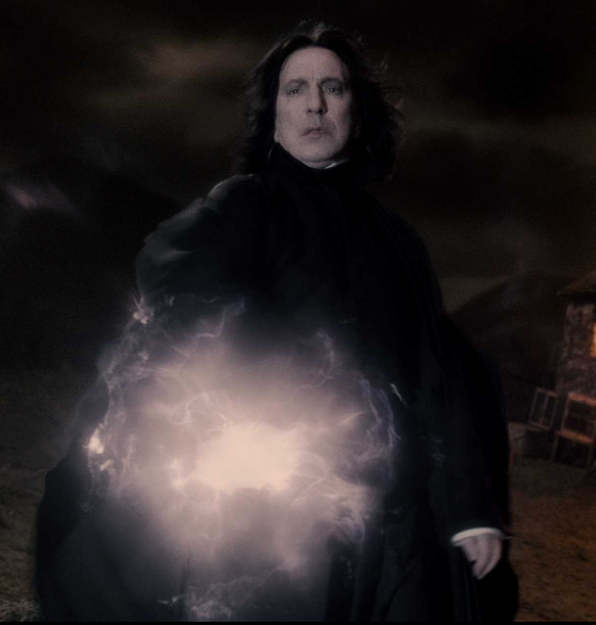 This Potions professor is well-known for his black aesthetic, but he was also head of Slytherin, so we wanted to pick a palette that includes their iconic green.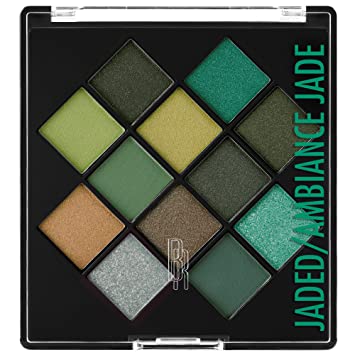 This palette by Black Radiance fits the bill with a combination of lighter and darker colors. The name of the palette, Jaded, also fits Snape's character well. Reviewers said that despite this palette's price, the shadows are great quality, so why not grab this palette and try it for yourself?
Queenie Goldstein
For this lovely witch, her personality is best represented in rosy pinks complimented by some deeper brown shades. This palette has the perfect colors for Queenie, plus the luxe packaging reminds us of the gorgeous designs vintage makeup packaging had from the early 1900s.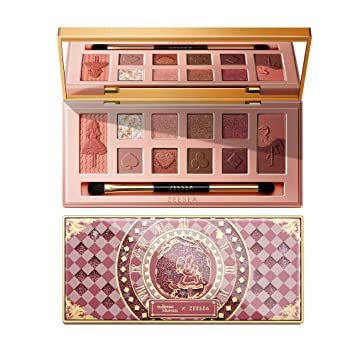 This palette not only looks beautiful on the eyes, but also on your vanity! Reviewers rave over the pigmentation in the shades along with the quality of the packaging.
Bellatrix Lestrange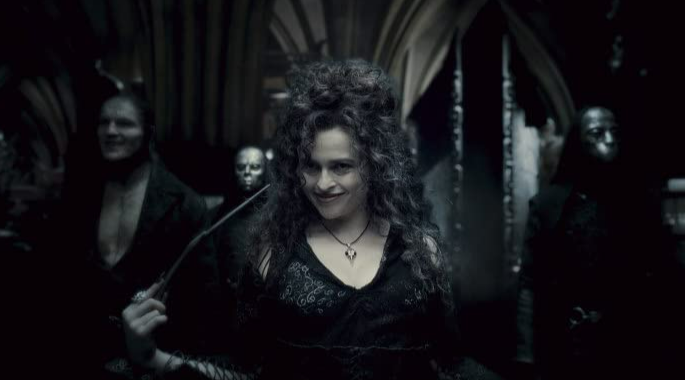 We see you, villain-lovers! Bellatrix is another character we see primarily in black (it must be part of the Death Eater agreement), so we needed to give this goth icon a matching palette.
This smokey palette has a nice variety of colors, from the deepest black to the lightest cream, matching the contrast of Bellatrix's dark clothes to her pale skin. Plus, there are both warm and cool colors to choose from, giving you tons of options for different looks.
Nymphadora Tonks
For someone who can change their appearance at will, Tonks has probably worn a lot of colors, and she sure loves bright ones! To represent that we chose this palette filled with a rainbow of bright colors, and is aptly named Bird of Paradise.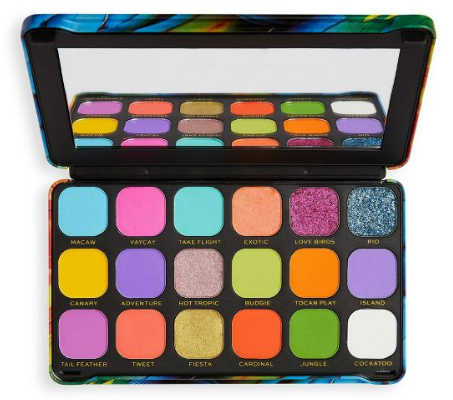 People who aren't afraid of experimenting with different colored eyeshadows will love this palette, and reviewers say the eyeshadows are pigmented and vivid on the eye so go ahead and pack them on for a fun rainbow look!
Newt Scamander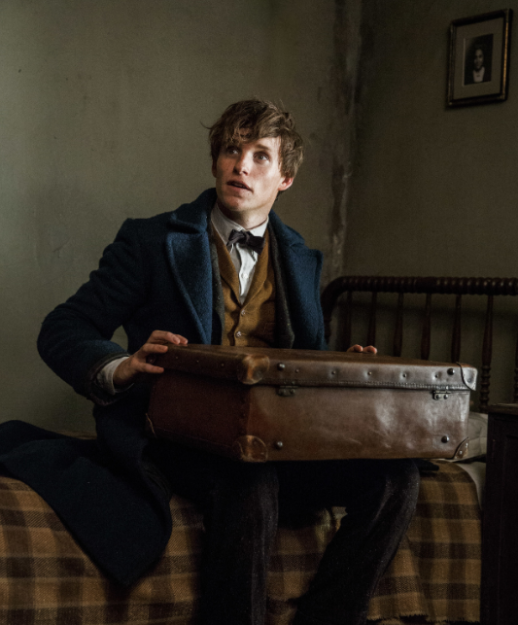 Newt is the headliner of the newest Harry Potter series. Before getting kicked out of Hogwarts, Newt was sorted into Hufflepuff, and this animal-lover definitely represents the values of the house.
Because of this, we picked a palette with the yellow and black colors of Hufflepuff house. This palette is called Good as Gold, which fits this character with a heart of gold! To make the shimmer and metallic shades really opaque, we suggest applying to the lid with fingers on top of a cream base to really pack it on.
Voldemort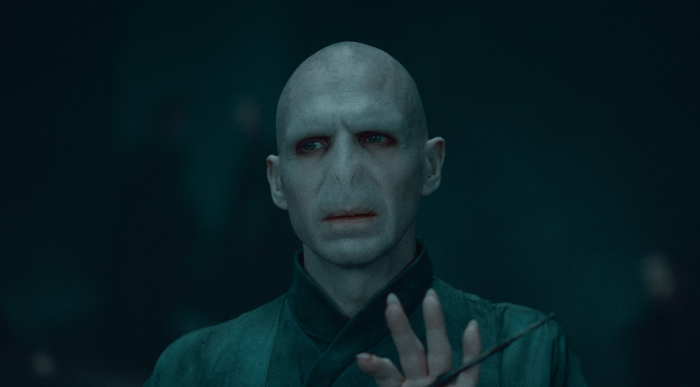 Hey, we're not judging. There are probably some people out there whose favorite character is He-Who-Must-Not-Be-Named! If that's you, you'll probably love the vibes of this palette. We would also like to think that if Lord Voldemort was into makeup, he would pick this palette.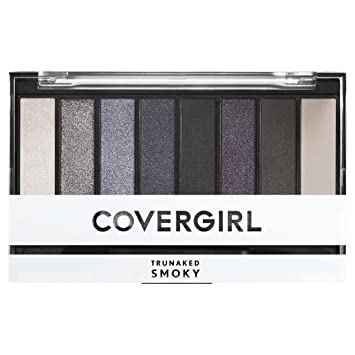 The dark shades definitely fit his evil aesthetic. Plus, who doesn't love a good smokey eye? You can easily achieve that look with this palette by layering the shades from dark to light from your lash line and up to the crease.
If you're heading to Universal to show off your new Harry Potter-inspired makeup look, check out our video on the best (and worst) Harry Potter-inspired snacks!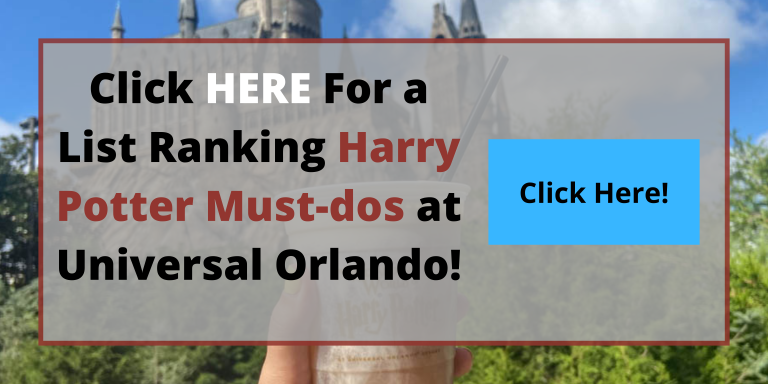 Who's your favorite Harry Potter character? Tell us in the comments!