We already have plenty of festivities planned for the upcoming months as the holiday season sweeps across the Disney Parks.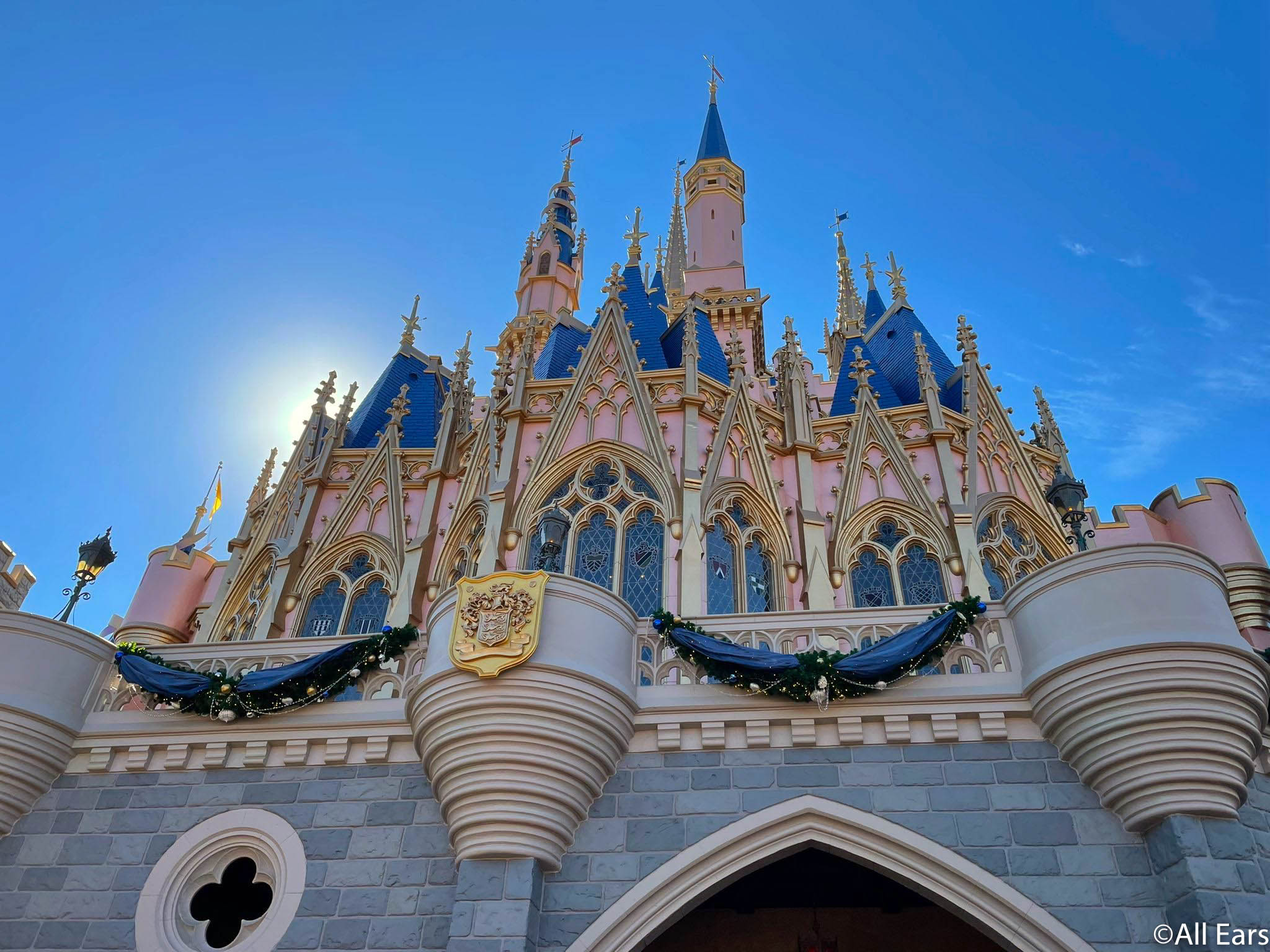 But, if you're already planning your 2022 trips to Disney World and Disneyland, you'll want to know about another returning fan-favorite event!
We still have a few remaining Dapper Day events of the year in Disneyland and Disney World throughout November. But, if you're looking forward to that spring weather with your best outfits, then you'll be thrilled to know that Dapper Day is returning for 2022!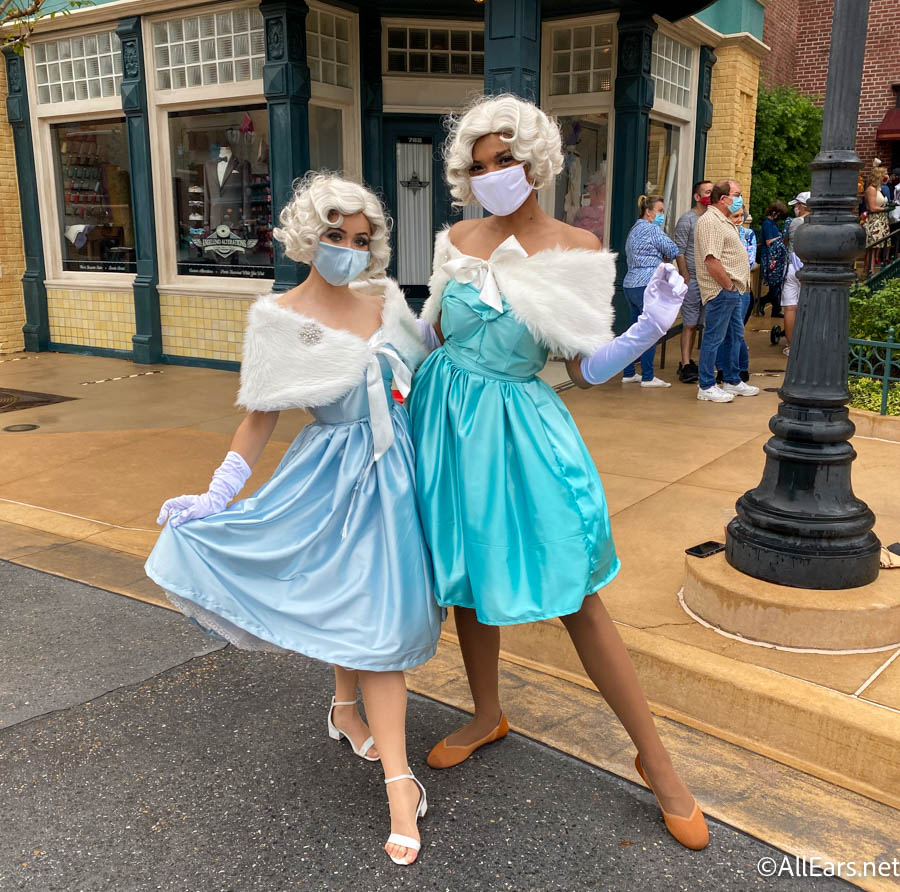 Next year, Dapper Day will be back again with its popular expo and outings. On April 23rd and 24th, guests will be able to attend the Dapper Day Expo at the Disneyland Hotel, before enjoying an outing in Disneyland's parks that Sunday. The following weekend, Dapper Day will move to Disney World on April 30th and May 1st for its spring outings!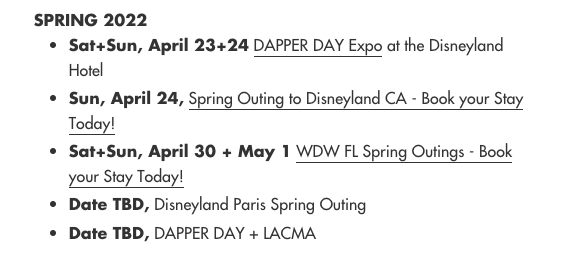 Dapper Day Expo passes will be available around 100 days before the April event. Guests who visit will be able to save on hotels and tickets during both the Disneyland event…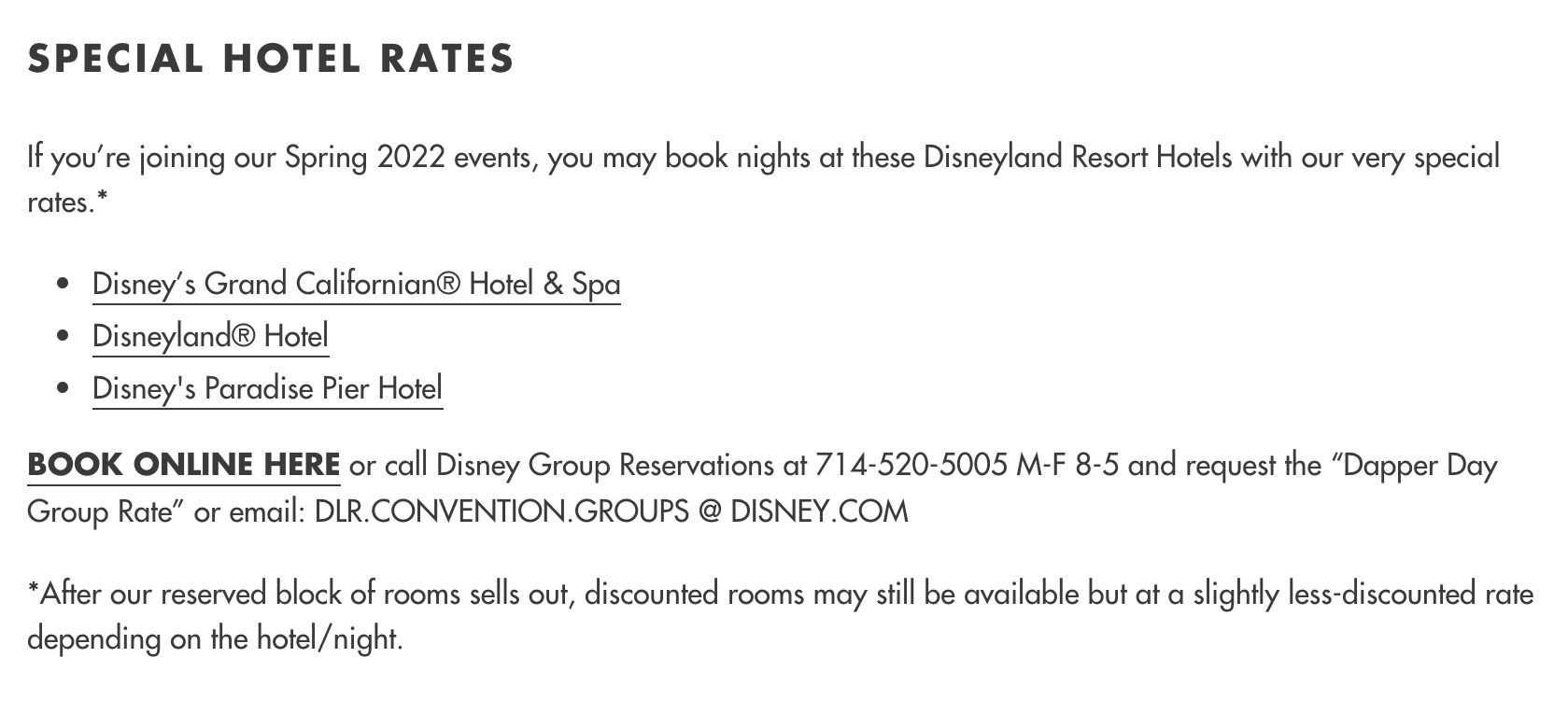 …and the Disney World event.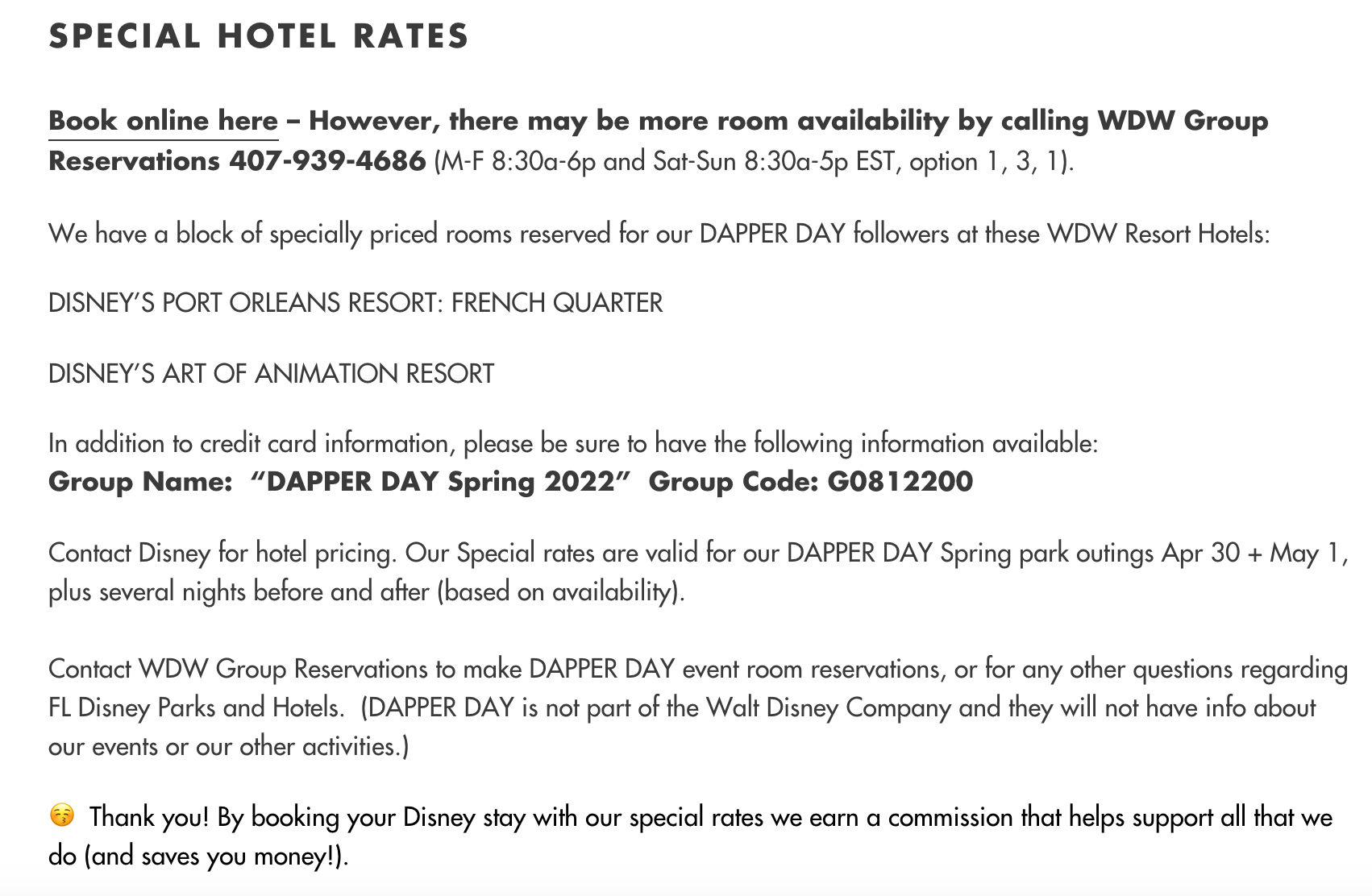 Although the dates haven't been released yet, Dapper Day will also be returning to Disneyland Paris and the Los Angeles County Museum of Art too! We'll be sure to keep you updated on more details about 2022's Dapper Day events soon. Stay tuned with AllEars for the latest Disney entertainment and news!
Have you ever done Dapper Day? Let us know in the comments below!