Hey, trendy readers, it's time for a new Disney Parks color trend, and you better bundle up because this one has Elsa written all over it! That's right: it's Arendelle Aqua, and it's so ice cold, it's hot!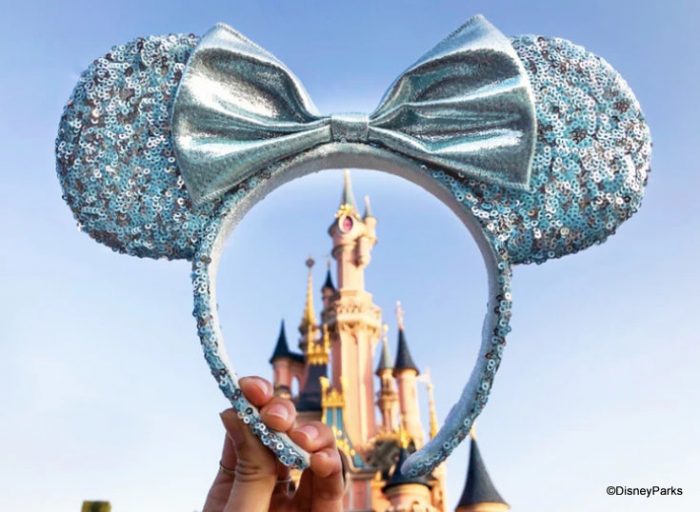 We spotted the aqua gear over on elitedaily.com, and we're already in love. Sorry, Briar Rose: we're moving on. As per usual, there will be sparkly Minnie ears and Loungefly backpacks. And Spirit Jerseys — always spirit jerseys!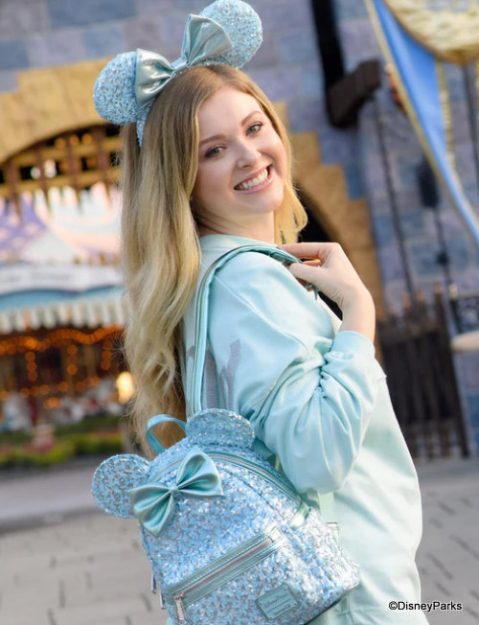 Arendelle Aqua will also grace tee shirts (sparkly Mickey ear tee shirts!) and tumblers (also sparkly… we spy a trend-within-a-trend).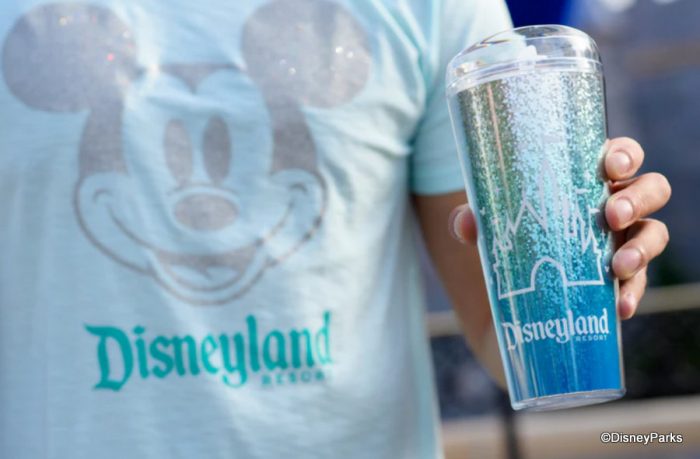 And what better treat to enjoy with your Arendelle Aqua everything than an Arendelle Aqua Churro from the churro cart in Disneyland Park's hub? (Beware that bright blue sugar; your teeth will turn Arendelle Aqua, too!)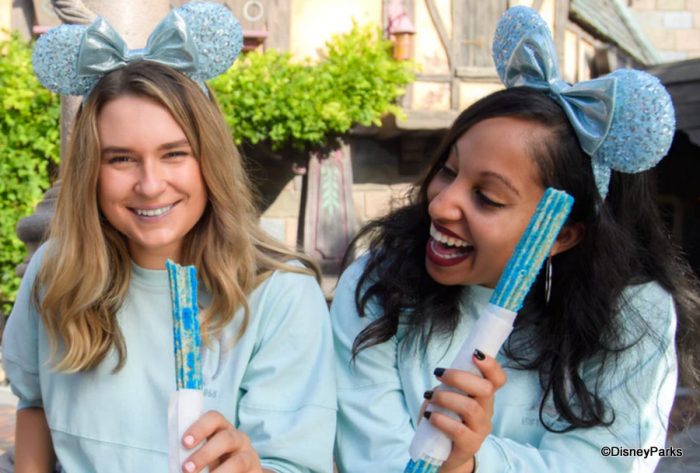 A duo of Sugar Drop Donuts (in… Arendelle Aqua) will be available for noshing at All-Star Music's Intermission Food Court at Walt Disney World!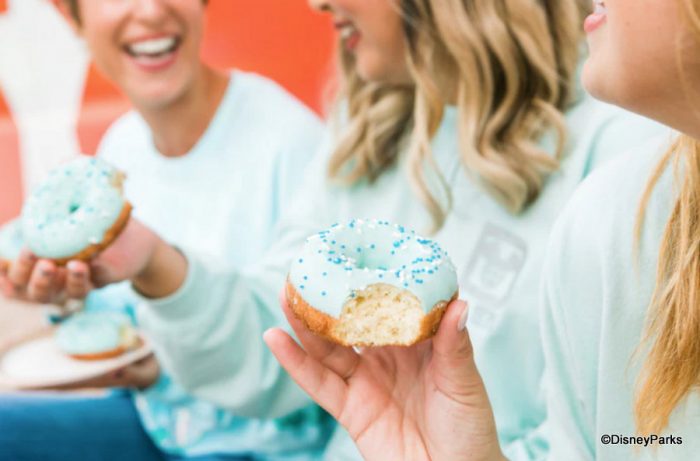 And for the Arendelle Aqua Pearl Cupcake, you'll have to make your way to Everything Pop at Walt Disney World's Pop Century Resort.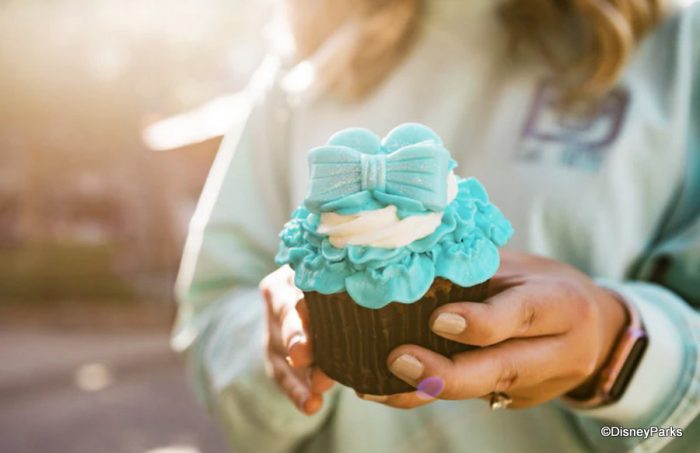 And Disney Springs (specific location unknown for now!) will be serving up Arendelle Aqua Lemonade that's… say it with us… FROZEN.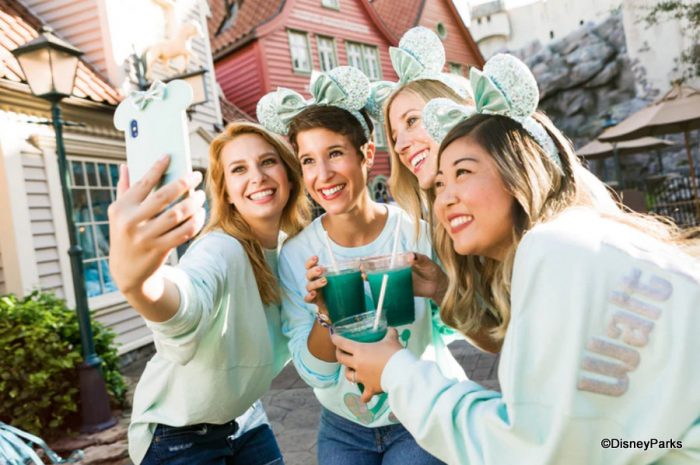 Brrrr, we're suddenly feelin' very chilly. Time to buy a new spirit jersey. 😉
The new Arendelle Aqua color trend arrives in the Disney Parks next week, so if you can't (ahem) let it go, get yourself some Arendelle Aqua on your next Parks visit!
Are you finishing each other's sandwiches with Arendelle Aqua? Let us know what you think of this latest Disney Parks color trend in the comments!
Be sure to follow @allearsnet on Facebook, Instagram and Twitter where we're always on trend!