Star Wars: Galaxy's Edge will be on every Disney fan's lips this month — it is opening at Disneyland on May 31!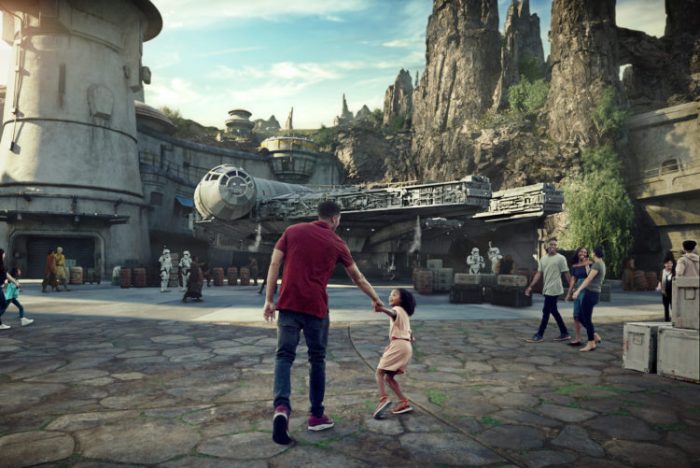 We've written a lot about what you'll be able to see, do, and eat while at Star Wars: Galaxy's Edge. But…have you ever wondered what the land is going to sound like?
We have known for quite a while that legendary composer John Williams scored all of the music for the land. Disney previously gave us a glimpse into the sound with a video. Check that out, below!
And today, an Apple Music Preview called Star Wars: Galaxy's Edge Symphonic Suite has been released giving us a preview into the music inspired by the Star Wars-themed land. The four-minute song is available on iTunes, so give it a listen if you're interested in how the new land will sound!
Check it out and let us know what you think in the comments below! 
NEED MORE STAR WARS: GALAXY'S EDGE INFO? DON'T MISS THESE POSTS: