When it comes to the Happiest vs. Most Magical Place on Earth, it can be a tough choice! We love them both so much for different reasons — Disneyland is the original and has a quaint charm, whereas Walt Disney World has twice as many parks and a bunch of fun resorts!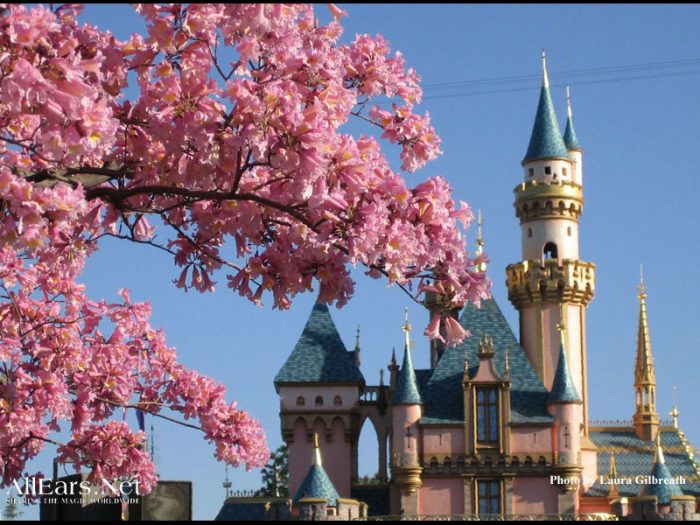 They are both fabulous places in their own right! It would be like choosing a favorite child to say which one we like more. But as with anything, there are differences and sometimes, one is better than the other.
Here are five times Disneyland beats out Walt Disney World.
1. Haunted Mansion Holiday Overlay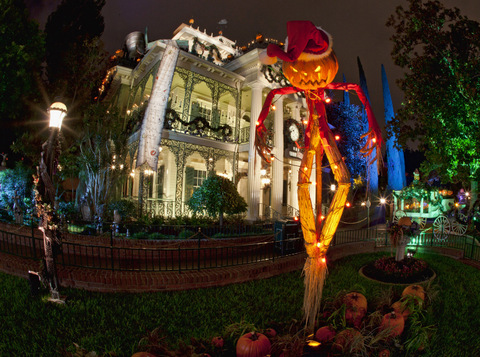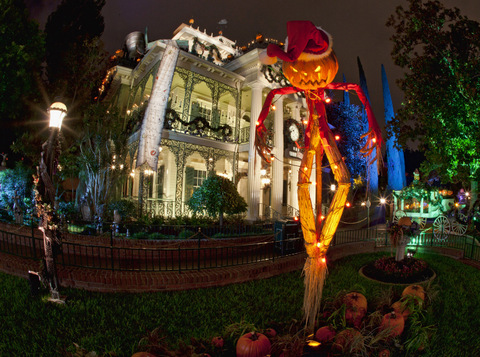 One of the coolest things at Disneyland  is at the Haunted Mansion. Every fall they completely transform the attraction with characters and scenes from The Nightmare Before Christmas. I've never met anyone who wasn't amazed — and you don't even have to be a huge Nightmare fan to enjoy it!
Sadly, this is exclusive to Disneyland because of the annual passholder population. Well over half of the visitors at Disneyland are annual passholders, and therefore will have a chance to come back and see Haunted Mansion in its original form. Fewer than 10 percent of Walt Disney World vacationers are annual passholders — with some only coming once in their whole life. If you're only going to see Haunted Mansion one time ever, it does make sense for it to be the original.
Still, Haunted Mansion Holiday is pretty awesome, and Disneyland gets major props for this one.
2. World of Color
Recently, I proclaimed that Fantasmic! is my favorite nighttime show. And that's true — if we're talking Walt Disney World. But if we're talking bi-coastal, World of Color wins hands down!
Lighting up Disney California Adventure nightly, World of Color brings together projections on a 300-foot water screen, bright colors, a beautiful Disney score, and clips from classic and new Disney movies. It's a beautiful and moving way to end a day at the Disneyland Resort!
3. Marvel Characters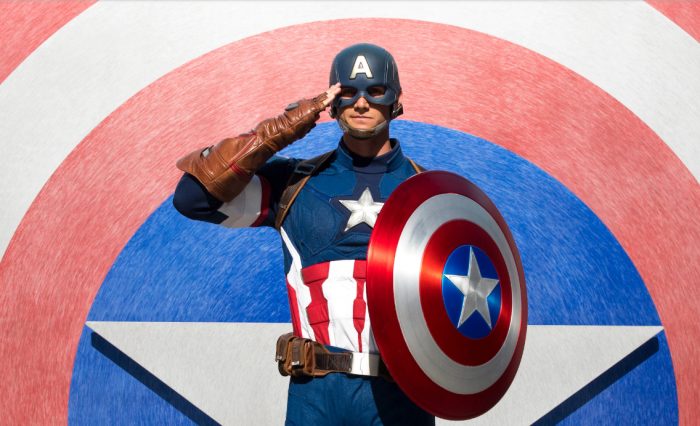 Thanks to its licensing agreement, Disney cannot use certain Marvel characters (or the word Marvel in any theme park land) in any of its holdings east of the Mississippi River, most notably Walt Disney World.
But that's not the case at Disneyland. And in Hollywood Land in California Adventure, you can encounter Black Panther, Spider-man, Captain America, and most recent to the roster, Captain Marvel! For Marvel fans, this is an absolute must-do and it can only be done at Disneyland.
4. Walking Between the Parks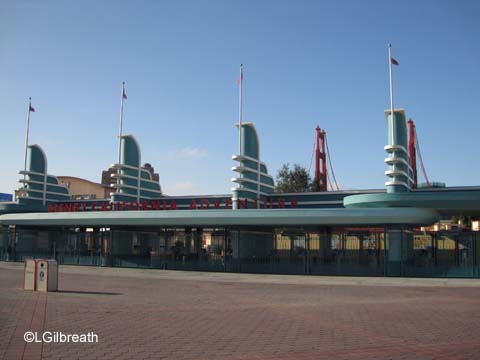 Yes Walt Disney World is blessed with size, and this means there's room for four theme parks, more than 25 resorts, two water parks, golf courses, and more! But because it's so big, it can take a long time to get from location to location.
This is one way Disneyland's small size makes it better. You can easily walk from any of the Disneyland resorts (or Good Neighbor hotels) to Downtown Disney and both theme parks! This makes for a lot less strict planning and more flexibility in your day.
5. Walt Was There
One of the best things about Disneyland is that Walt was really there! Unfortunately, Walt Disney passed away before Disney World was finished, but he was there for the entire construction and opening of Disneyland.
Call me cheesy, but you can kinda feel Walt's presence in Disneyland. Look at the Fire Station window and you'll see a glowing lamp. This was Walt's apartment that he'd use when he was visiting, and now the lamp is always on to remind us that Walt's spirit is always with us.
What do you think — Disney World or Disneyland? Don't worry, you don't have to choose! But let us know where you think one outranks the other in the comments!
Be sure to follow @allearsnet on Instagram and Twitter!

Check out our YouTube Channel for reviews, news, information and more!
Click below to subscribe to the AllEars® newsletter so you don't miss any of the latest Disney news!