To all who come to this photo trivia game, Welcome! Along the way, the photos can make us relive memories and see details that Walt's Imagineers put into everything we love in Walt Disney World!
Now for Challenge #582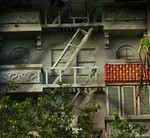 And here's the answer: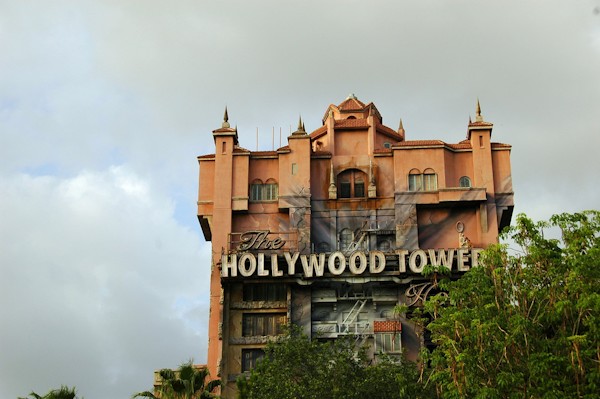 The fire escapes on the Tower of Terror in Disney's Hollywood Studios!
Ace Halsted was the first to send in the correct answer! Congratulations to Ace and to all our winners this week!  Kenneth Jackson, Brenda Powell, linda hoffman, Jim & Lorie Sonnen, Sue and Ed Adams, Ken Savage, Emily Hudson, Chris Kelly, Adolph and Kimberly Timm, Sandie Albrecht, Richard Long, Team Hill, Phyllis, Barbara DiClementi, Josh Weiss, Chris Gretchen and Katie Barnes, Jim Finley, John Garrity, Deb Ragno, Kris Nixon, Erin Hammer, Smitty, Jeff Buller, Jeff Buller, Scott C., Belicia, Margaret Convery, Tom Koval, Grumpys Groupies, The Nufranick family, Janet T Thorn, Wendy T Faler, Robert Wescovich, David Crockett, Mark Hardy, Theresa Maradei, Jeff Blank, Dallas Hamilton, Brian Gallant, Barry Sklenar, Rebecca Keenan, Mike & Jackie McLucas, Mis Jamie Marie, Beth Wolf, Craig Wolf, Shellie Wilson, MariBeth Jackson, Michael McClory, Tammy Warmouth, Jennifer Masotti, Maddie Inman, Susan Masotti, The Kertes Family, Maureen and Warren Handy, Donald Purney, Shannon Benton, Sherri Pell, Kristin Dormuth, Lysandra Kuroly, Nancy Cole, George Mundy Jr, and Claire!
Guess what time it is? Monthly drawing day! The winner for March is: Ken Maikowski! Congratulations, Ken! I'll be contacting you soon about getting your prize!
_______________________________________________________
Challenge #582 Where in the world is this?
Moving parks!

Do you know? Do you have a guess? Please send in your answer before the end of the day on Thursday, April 11 by clicking on the blue box below.
Please do not post your answers on this blog post.
See you soon, Players!

_____________________________________________________________________
Everyone who sends in a correct answer to a Where in the World Challenge this month will be entered in a drawing at the end of the month for some special AllEars® goodies!
Remember! When you're in Disney tag us @allearsnet in your photos!
Stay on top of all the latest Disney news! Click below to subscribe to the AllEars® newsletter!