Walt Disney World held a special "Christmas in July" event for media to share a preview of what will be new in the parks this coming holiday season.
First Up — lots of new merchandise!
There's a line of new merchandise this year with a Nordic Winter pattern, replacing the retro style that was featured the last few years. This motif contains icons and images from the parks and various attractions like the Enchanted Tiki Room, "it's a small world," the Walt Disney World Railroad, Dumbo, toy soldiers and more. See if you can spot the attractions in the sample of the pattern below.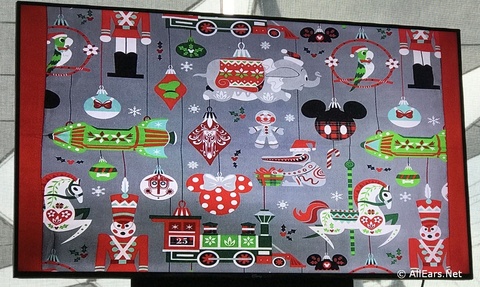 This design is also featured in a new Dooney & Bourke line of handbags — scheduled to be released in October.
There's also a collection of housewares — plates, bowls, and the like — with a design that's sure to go with every decor.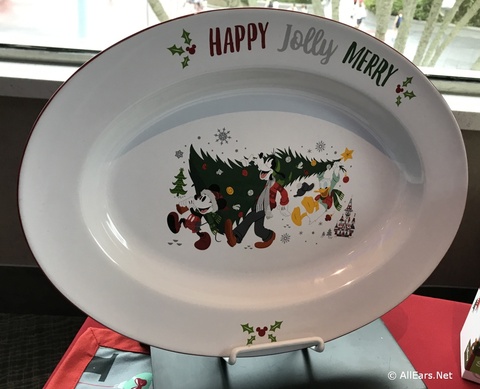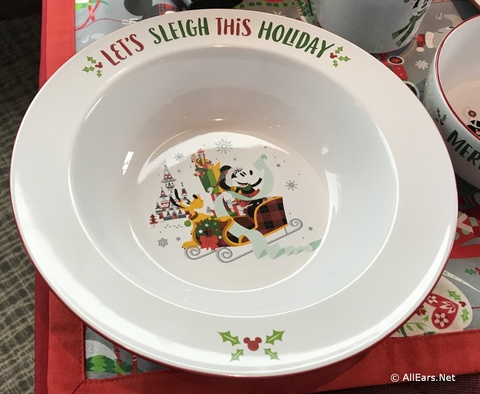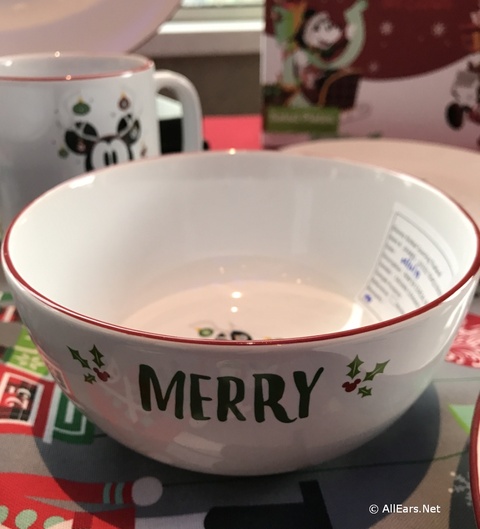 Also new this year is a collection of unique holiday ornaments for the resorts. Here's a sample from Animal Kingdom Lodge, Art of Animation, Polynesian Village, Grand Floridian and Contemporary Resorts.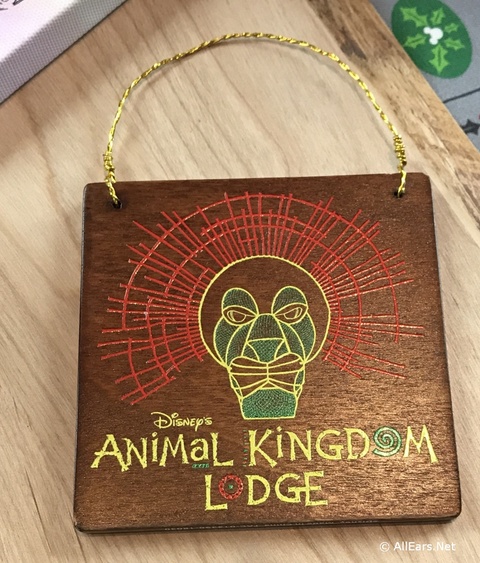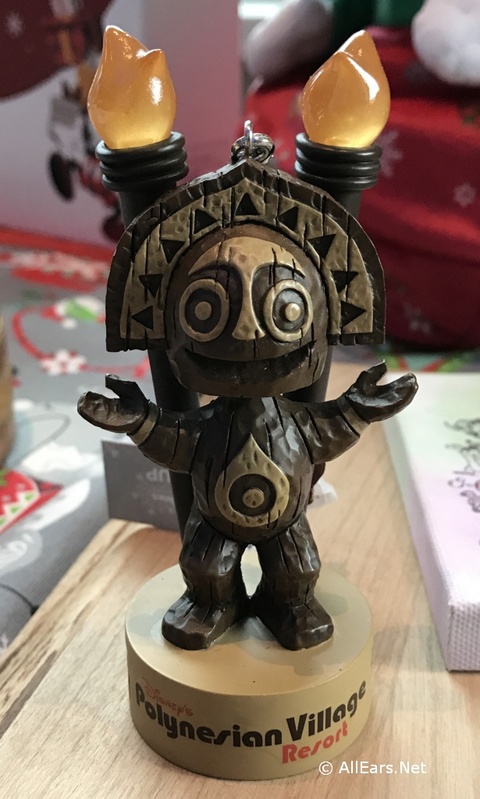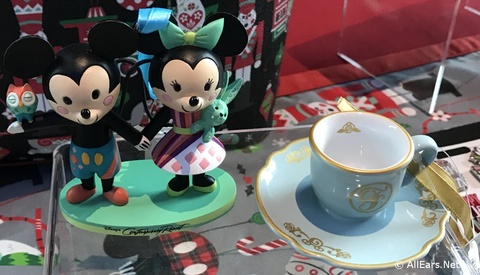 There is also a line of products with Minnie smooching Mickey. These are the notecards, but there are pillows and much more.
Of course there are the obligatory pins. So many new and limited edition collections!
And headgear…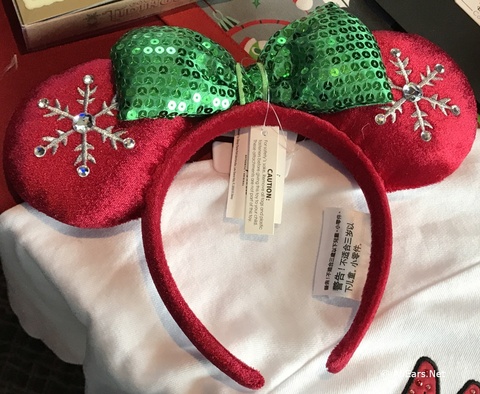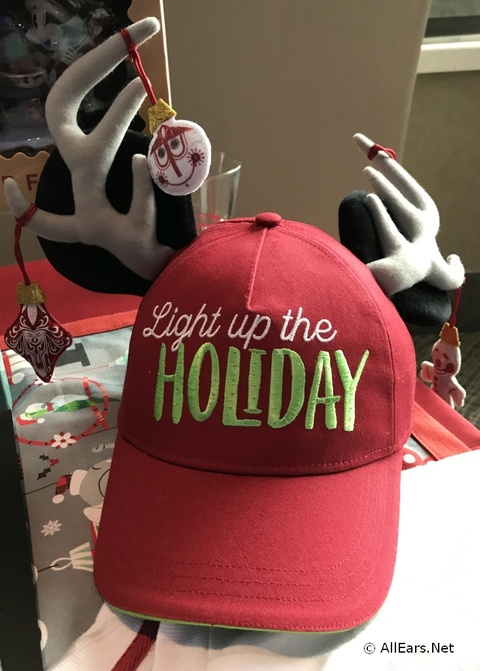 And plush!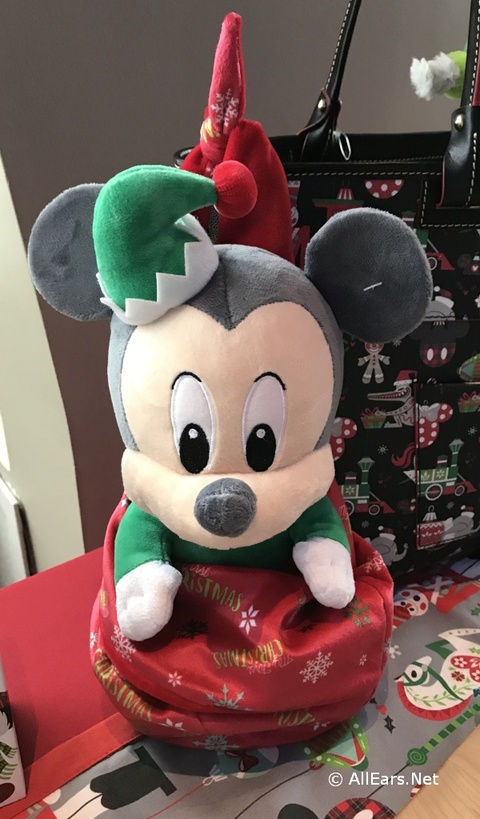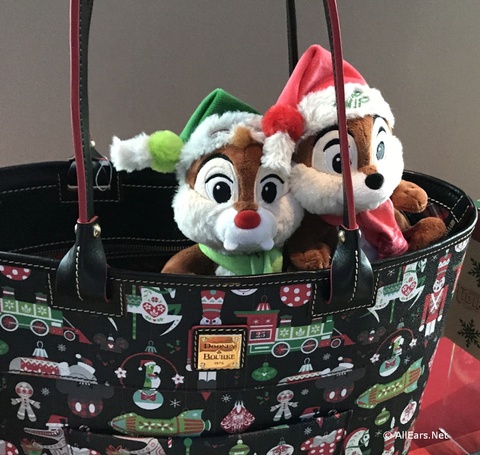 (Yes, Chip and Dale give us a chance to show off the Dooney & Bourke again!)
That's Entertainment!
There are a number of new surprises to be found all around the World as far as new and enhanced entertainment offerings.
In Disney's Hollywood Studios — the holidays will be front and center in a number of ways.
First of all, Sunset Seasons Greetings is being amped up. This year, four new groups of multi-colored lasers will be added to the show. The focal point of the festivities is the Hollywood Tower Hotel, and lasers will be coming from the very top of the tower as well as its mid-section, sending beams of light over your head, lighting up the "snow" much more. The projections along the boulevard will play Nov. 8, 2018, to Jan. 6, 2019.
Other holiday happenings in the Studios include:
— The Frozen Sing-Along Celebration's Christmas edition will return.
— The new Toy Story Land will receive a holiday overlay, which means attractions, and maybe even the characters, will sport a holiday theme.
— The nighttime projection show Jingle Bell Jingle BAM! returns on Nov. 8 and runs through Jan. 6, 2019.
— Echo Lake will have TRIPLE the decorations it had last year as it celebrates a "Flurry of Fun."
Disney Springs will celebrate the season with the return of the popular Christmas Tree Trail.
In its first year, the Christmas Tree Trail had more than 500,000 visitors, while last year more than 950,000 folks visited the 20 trees. This year, however, there will be *25* trees. New this year:
— Haunted Mansion Tree – everything you know about the attraction will be in this tree. The topper will be the famous Haunted Mansion Bride with a Heart.
— Star Wars Tree – the light sabers will become garland.
— A Four-Parks Tree – Monorail will be the garland for this one.
— Nordic Winter Tree – will match all the new merchandise.
— Mickey and Minnie Nostalgia Tree.
In the Magic Kingdom you'll find that the annual Christmas Parade will be available to all guests once MIckey's Very Merry Christmas Parties end their run, from Dec. 22 until Dec. 31. But in a switch from previous years, the Totally Tomorrowland Christmas show will begin over Thanksgiving Weekend.
Over at Fort Wilderness, they will be offering sleigh rides again, too.
There are more holiday surprises to be announced soon! Be sure to check back as we add more details when they are released.