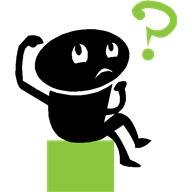 THE MOUSY MINDBOGGLER
First off, we must apologize to readers of this blog for its lateness. Several factors, including travel, jet lag and illness have led to us falling a bit behind the last few weeks. We're sorry and hope to get back on track, starting now!
So…
As you know if you subscribe to the AllEars® Weekly Newsletter, each month our friend James Dezern (known as "dzneynut" around several Disney discussion forums) supplies us with a puzzle of his own design.
Every month, James also Shares the Magic in another way — by posting an all-new puzzle here in this AllEars.Net Guest Blog.
This month, James writes:
Here is the solution to the last crossword puzzle.
We received 27 correct responses; many of you knew that the reference to this movie can be found on Tom Sawyer Island in the Frontierland section of the Magic Kingdom. Aunt Polly's Dockside Inn is a quiet place to enjoy a sandwich and watch the riverboat cruise by.
The winner of a Figment pin, randomly drawn from the correct responses, was Steve B. of Huntsville, AL.
If you missed it, that's OK, because here's another chance.
This month we are continuing our look at the extensive library of Disney's live-action films. This month's film is "Swiss Family Robinson," which starred John Mills, the father of Hayley Mills, whose career with Disney was just taking off. This film was one of the few live-action vehicles that would go on to be a subject of theme park attractions around the world. The "Swiss Family Treehouse" opened in 1962 in Disneyland Park; opened as "Swiss Family Island Treehouse" at WDW in 1971, with a version at Tokyo Disneyland in 1993; and as "Le Cabane des Robinson" in Disneyland Paris in 1992.
The object of this puzzle is, as always, to have fun, but if you'd like a chance to win a Disney collectible pin, send me the answer IN THE SUBJECT LINE OF AN EMAIL addressed to [email protected].
Send your entries no later than 11:59 p.m. Eastern time on October 21, 2017. All correct answers will be entered into a random drawing, and the winner will be awarded a Disney pin. The answers and drawing winner will be posted in this Guest Blog sometime in October.
Please note, for this puzzle ALL of the clues are used.
As always, any feedback on the puzzle format or topics would be appreciated! Drop me a line at [email protected].
Thanks for playing, everyone!