Colors is to Disney as air is to breathing. They go hand in hand. For the next few weeks, Deb and I are going to explore colors at Disney.
Starting off with Red, I am traveling to Disney's California Adventure and featuring the Red Car Trolly 717 on Buena Vista Street. Did you know, the number 717 stands for Disneyland's July 17 birthday? Now you do.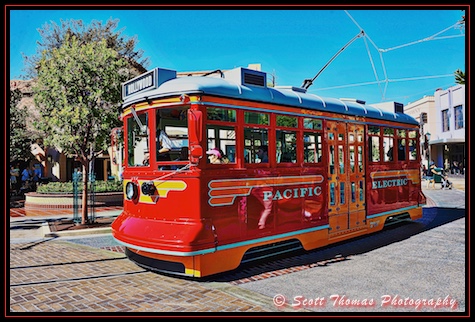 Red Car Trolley 717 on Buena Vista Street at Disney's California Adventure.
Nikon D700/28-300VR, 1/320s, f/9, ISO 200, EV 0, 28mm Focal Length.
Deb will be here tomorrow with her Red photo.