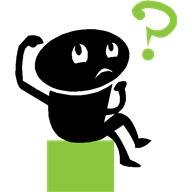 THE MOUSY
MINDBOGGLER
If you subscribe to the AllEars® Weekly Newsletter, you'll know that we run a little game called the Mousy Mindboggler. Sometimes it's a word game, sometimes it's a riddle, sometimes it's some other brain-teasing challenge — but it's always fun!
Once each month, in the AllEars® Bits and Bites issue, our friend James Dezern (known as "dzneynut" around several Disney discussion forums) supplies us with a puzzle of his own design.
Around the middle of each month, James Shares the Magic in another way — by posting an all-new puzzle here in this AllEars.Net Guest Blog. The subject of the puzzle will vary, and James will award the winner of the challenge a collectible Disney pin!
This month, James writes:
Here's the answer key to the February Mid-Month Mousy Mindboggler:
There were 39 correct responses to the word search puzzle on Extinct Magic Kingdom attractions.
The first 10 unused letters in the puzzle were WMEHKFKTJW.
The winner of a Steamboat Willie/Mickey pin was Christine L. of Aumsville, OR. Thanks to everyone for playing!
This month we are going to have another word search puzzle. In this one, we will continue looking at extinct attractions at the various Disney Parks. The second park we will take a look at will be Epcot's Future World. The Future World section of Epcot has probably seen the most changes over the years of any of the theme parks in Florida.
Here's the link to the new puzzle:
The object is, as always, to have fun, but if you'd like a chance to win a Disney collectible pin: There's no need to send me the completed puzzle, just list the first 10 unused letters, starting with the first row, IN THE SUBJECT LINE OF AN EMAIL addressed to [email protected].
Send your entries no later than 11:59 p.m. Eastern time on April 14, 2015. All correct answers will be entered into a random drawing, and the winner will be awarded a Disney pin. The answers and drawing winner will be posted in this Guest Blog, along with a new puzzle, in mid-April.
As always, any feedback on the puzzle format or topics would be appreciated! Drop me a line at [email protected].
Thanks! Until next month…