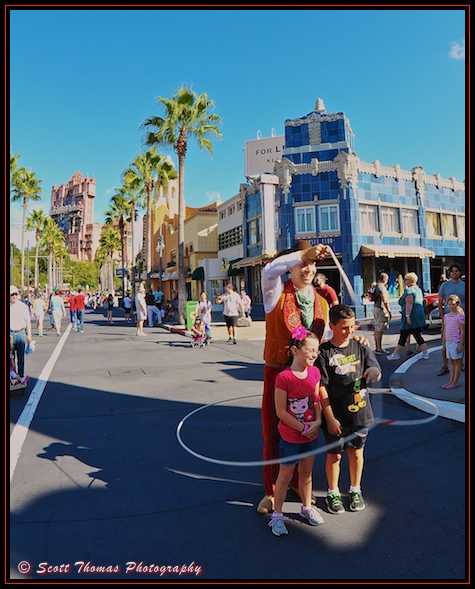 Beau Rangler roping up some young'uns on Sunset Blvd.
Nikon D700/Sigma 15mm, 1/125s, f/16, ISO 720, EV 0.
Photographed a new to me Citizens of Hollywood character going by the name of Beau Rangler doing some fancy roping tricks on Sunset Blvd. in Disney's Hollywood Studios. The kids did not seem to mind. Anyone know this guy's story? I had to skedaddle to a galaxy far, far away before I could talk to him.
A sunny scene for the Disney Pic of the Week on Disney's Hollywood Studios.