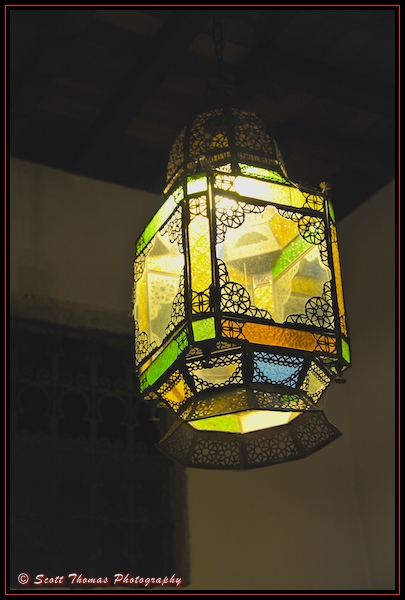 Colorful light fixture hanging in the Fez House.
Nikon D700/28-300VR, 1/30s, f/4.8, ISO 1400, EV 0, 65mm focal length.
I kind of paniced when I saw the subject, Light Fixture for the Disney Pic of the Week. I was not sure I had one but a search of my Disney photo library came up with this very colorful lighted lamp hanging from the ceiling of the Fez House in the World Showcase pavilion of Morocco at Epcot. Lisa almost had me stumped, almost.