It may just be the start of November, but the folks at Walt Disney World and Disneyland are busy planning and taping segments for this year's Disney Parks Christmas Day Parade, which airs — you guessed it! — on Dec. 25.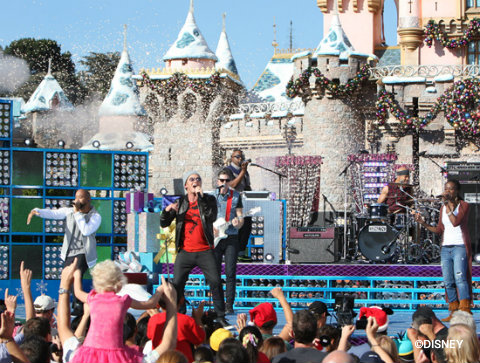 Over the weekend, several musical acts performed at Disneyland for the ABC special. Lucky guests saw Ross Lynch from Disney Channel's "Austin & Ally" sing "Christmas Soul" on Main Street, U.S.A.; Backstreet Boys recorded "Christmas Time Again" in front of Sleeping Beauty Castle; and TobyMac took the castle stage to perform "Christmas This Year."
Mario Lopez is the Disneyland host, and Maria Menounos and Nick Cannon are rumored to anchor the Walt Disney World segments. The trio shared hosting duties last year, as well. Neither resort announces its lineup of performers or the taping schedule ahead of time.
However, the Christmas special traditionally is taped in California in early November and in Orlando the first weekend in December. That looks like the case again this year. According to an organization representing hundreds of student musicians and dancers scheduled to perform in the parade, taping will take place Friday, Nov. 30 and Saturday, Dec. 1. Sunday, Dec. 2 is earmarked as the rain date.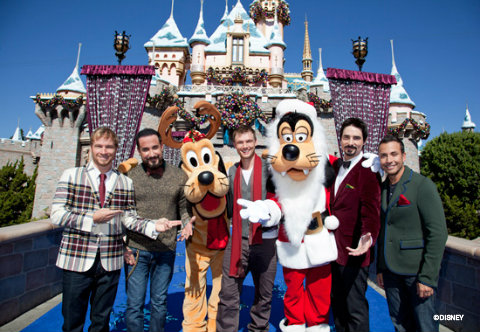 Typically the Friday date is dedicated to recording the featured musical acts performing in front of Cinderella Castle and on Main Street. Saturday focuses on the parade itself. Last year, though, Justin Bieber taped his song on the Castle stage early Saturday morning, likely to avoid crowds of park-goers.
For years, Walt Disney World invited various groups, such as passholders and sports volunteers — and even the general public, to apply for free tickets to the tapings. In exchange, ticketholders agree to be in the audience for a block of time. Last year, only cast members were eligible for the tickets, and several Disney employees have indicated their registration already has begun this year.
But even if you don't have one of the complimentary production tickets, you still may be able to take part in the tapings — or at least see some of the acts. The Magic Kingdom opens to the public at 8 a.m. on Nov. 30 and 9 a.m. on Dec. 1 and 2. Passholders and guests who pay admission may enter the park, and if there is room in the roped-off areas for the pre-selected audience — which usually happens later in the afternoon — they may be allowed to join cast members.
A word of warning: This is an actual television production, which means that songs are sung multiple times and individual floats are sent down Main Street over and over again to get the correct camera angle. That means you most likely will spend more time waiting than viewing the events, and you shouldn't expect to see a seamless concert or parade.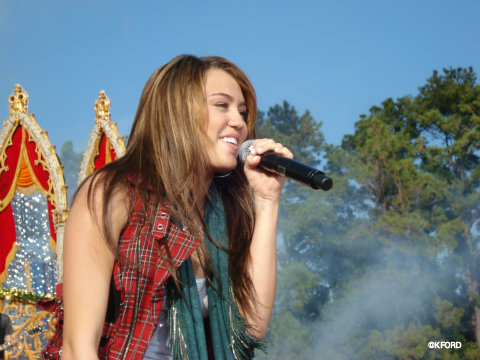 I speak from experience when I say this can be a tedious process when you have young children. If you're determined to take part, though, I'd suggest bringing plenty of snacks, drinks and electronics to occupy the kids during the wait. Still, it can be a unique opportunity. When else would my daughter stand feet away from Miley Cyrus and the Jonas Brothers while they serenade the crowd with Christmas songs?