Today's big event was the Open House at one of the Grand Villas at Kidani Village. We arrived about 10:15, but other All Ears team members were already there and hard at work.
The villa is two stories – there's a nice living room area at the top of the steps on the second floor.
Here's the view out the huge picture window from the second floor balcony.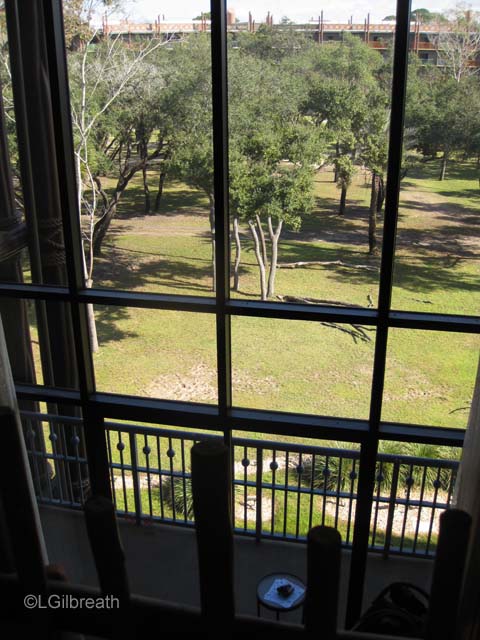 We covered a lot of the horizontal surfaces with All Ears swag!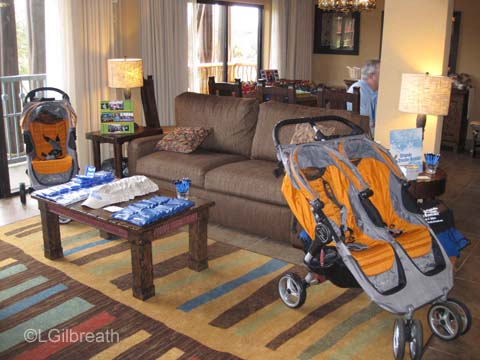 In the dining area there were refreshments – here are some of the sweet treats provided by babycakes nyc (and some Mickey krispie treats, too).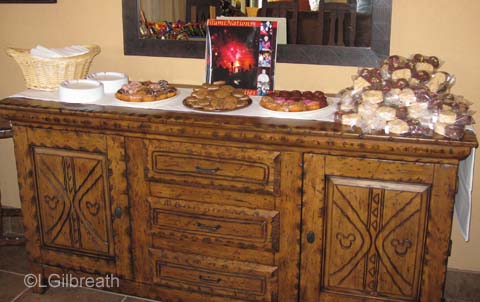 Fruit, cheese platters, drinks, and other snacks were provided by our sponsor, Orlando Stroller Rentals.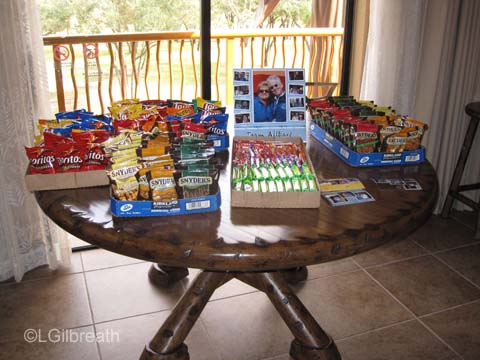 Owner Shannon Tanner had a couple of their strollers on display.
I think everyone enjoyed themselves – they could chat with All Ears team members, or take a Kidani Village tour with Jack Spence, or a Hidden Mickeys tour with Steve Barrett.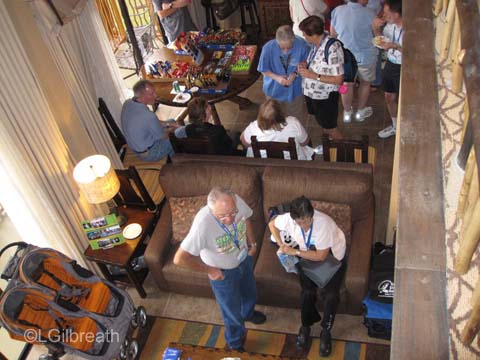 There was quite a market in All Ears trading cards upstairs, as well as pin trading downstairs.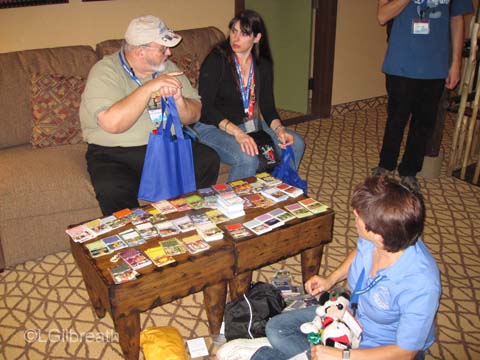 Every half hour or so there was a raffle for prizes like t-shirts, hats, or bags.
Thank you to all of you who came by and joined us – we hope you had a good time!
(For those interested in seeing more photos of the Villa – Jack Spence took a bunch of photos, and those will be making their way to AllEars soon.)