Many people when photographing the monorail will keep their camera level or in the landscape orientation. I, too, mostly photograph monorails this way. When I was spending some time at the Ticket and Transportation Center at Walt Disney World last fall, I was watching the monorails enter and leave the station. I took photos in landscape and then decided to find a composition which would allow me to use the vertical or portrait orientation.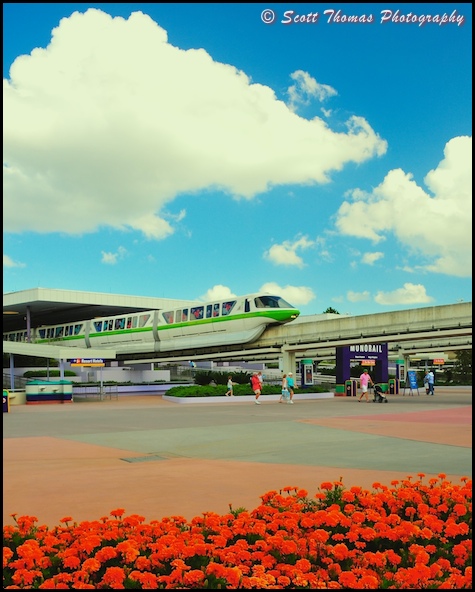 Monorail leaves the Ticket and Transportation Center station.
Nikon D700/28-300VR, 1/100s, f/16, ISO 640, EV -0.3, 28mm focal length.
I like how this photo came out so much, I am going to look for more opportunities to photograph the monorails this way.