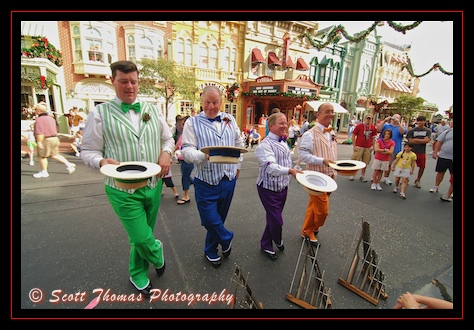 The Dapper Dans barbershop quartet entertain guests along Main Street USA.
Nikon D70/Tokina 11-16, 1/40s, f/13, 200 ISO, +1.0 EV, 11mm Focal Length
If you are walking down Main Street USA, keep an ear out for the Dapper Dans Barbershop Quartet. Performing since Walt Disney World's opening in 1971, you'll find them sometimes dressed all the same or, as I photographed them, in their very colorful candy-striped attire and singing turn of the 19th century songs. Hope you enjoyed my Disney Pic of the Week for Musicians/Singers.