World of Motion Epcot Archives
Epcot's World of Motion attraction opened on October 1, 1982 and closed on January 2, 1996. It included the General Motors Transcenter auto display and the animated film "The Water Engine".
Although it's now just a part of Epcot's history, World of Motion was one of the park's original attractions that guests flocked to on opening day. The attraction, then sponsored by General Motors, took guests on a time travel journey through the history of transportation – man's foibles and triumphs in designing new vehicles, the age of flight, and the development of the horseless carriage, as well as the transportation trends our culture latched on to like the bicycle, the family Sunday drive, and the summer road trip.
Perhaps best of all, this attraction also gave us the awesome theme park original song, "It's Fun to Be Free!" The song was penned by Disney Legends X. Atencio and Buddy Baker (who previously collaborated on "Grim Grinning Ghosts" for the Haunted Mansion).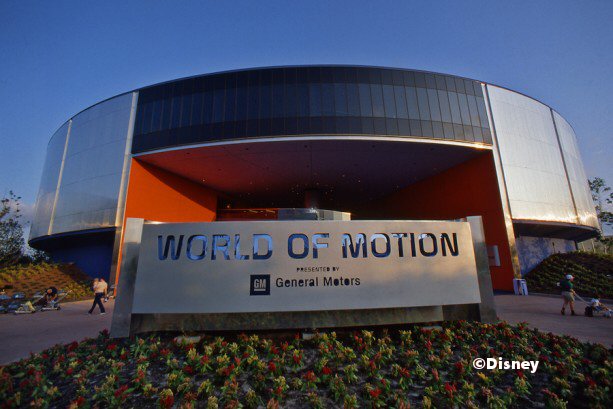 1. World of Motion took us back through the history of transportation – and best of all, offered a look at the vehicles of the future.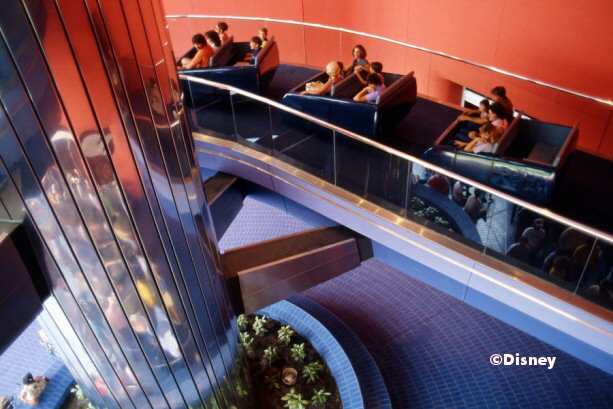 The Omnimovers offered an awesome view of the park's iconic Spaceship Earth attraction on their way up.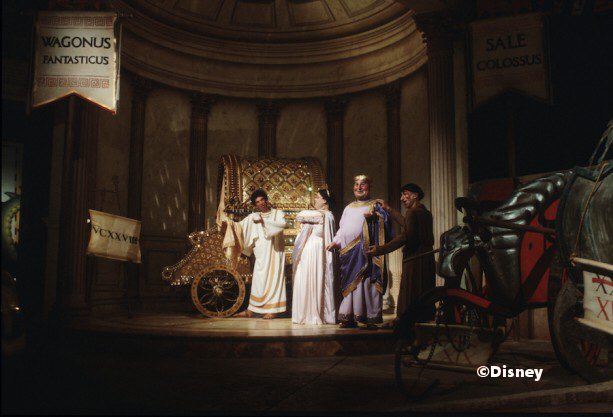 The attraction's scenes traced the progress of transportation from good ol'fashioned walking, to water, to animal-led transportation to "a revolutionary 'turn' of events" – the invention of the wheel!
While ocean expeditions put to bed "age old myths and silly superstitions" about what really lie in the sea, it did give us this iconic World of Motion scene. (I was always waiting for the captain to draw back his spyglass and react in hilarity).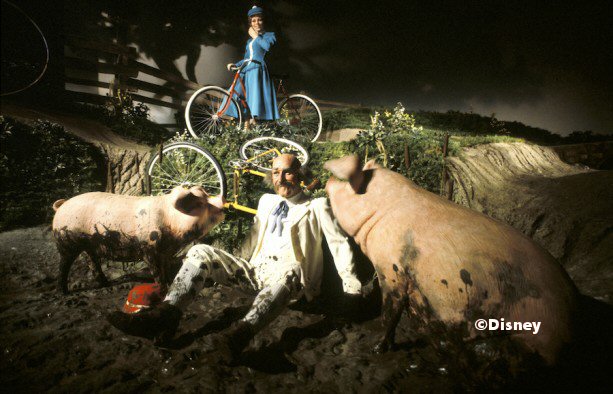 And who can forget this iconic scene from the attraction, which depicts the development – and popular recreation fad – of the bicycle.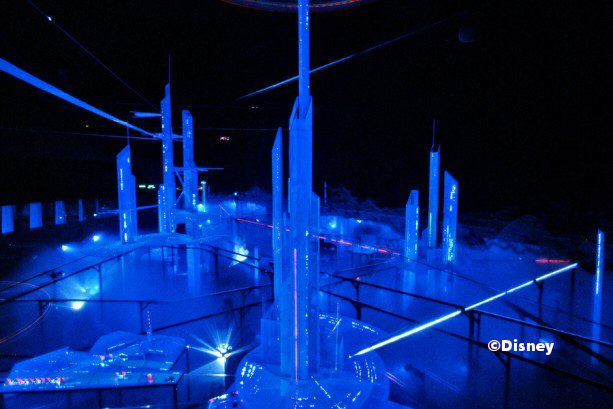 Who wished their Omnivehicle wouldn't slow down just a little bit in this scene, which showed how future transportation could affect the shape of modern cities.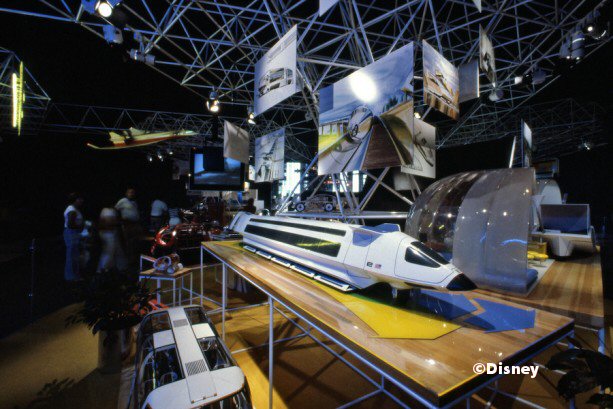 Then, best of all, we got a walk-through look at the cars of the future.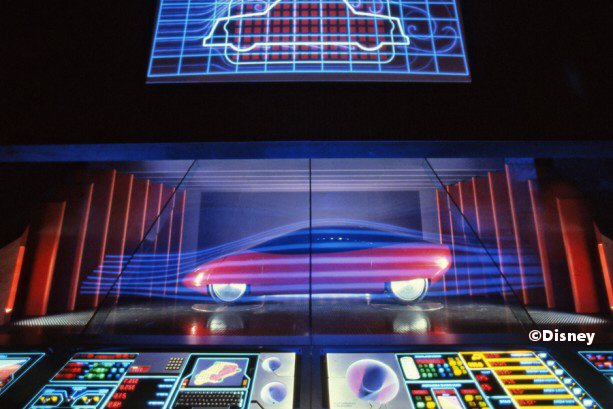 And how many of us saw this little beauty and vowed that we'd own something this cool someday – in the future, when anything was possible!
This article was originally published by The Disney Blog on October 15, 2015. ©Disney