If you are anything like I am when it comes to photos at Walt Disney World, you spend time waiting for that perfect shot. Whether it is your family, an attraction, animal or perhaps the monorail!
I end up with lots of photos like this. Getting set up, making sure the camera is doing what it should, taking a few practice shots:
So imagine my surprise just a few weeks ago as I exited the Odyssey building and found a monorail coming around the bend!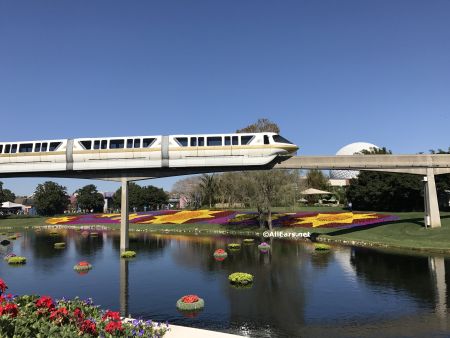 Ah… finally….