Once upon a time, a young and witty auburn-haired girl lived near The Happiest Place on Earth for over four years. She spent hundreds of hours strolling and playing in the park, enjoying the California weather. One day during a visit to Snow White's Scary Adventure she stood in line and looked at the railing her hand rested on. To her surprise, the iron fence had an entire row of apples within it, adding to the overall themeing of the ride.
That day she learned that you just never know what you're missing when you don't stop and take a good look around…or under your own hand.
For those of you heading East, check out the fence in Epcot's Canada pavilion.
Disney Pic of the Week – Fences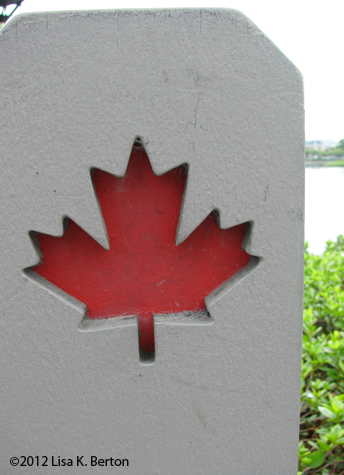 Nice maple leaf, eh.
Yeah, it's not as good as Colin Mochrie's impression of Craig T. Nelson.
Keep up with my freelance writing and photography via my Facebook page.